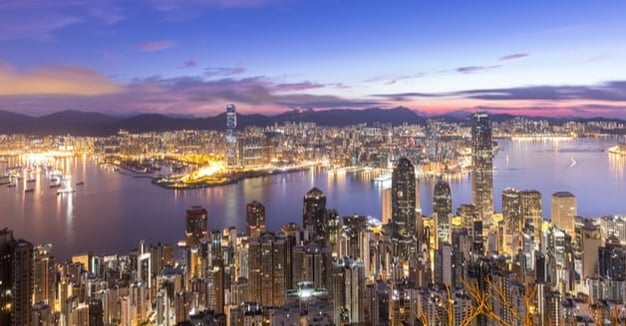 Once you have completed the steps to register your company in Hong Kong, you may start considering one of the Hong Kong banks for setting up your corporate bank account. Unfortunately, being able to open your corporate bank account in Hong Kong successfully is a big concern for many people, given the banks' increased due diligence recently.
In this blog, we share some useful tips for successfully opening your corporate bank account in Hong Kong in 2021.
Why is it Difficult to Open a Business Bank Account in Hong Kong?
It's no secret that opening a business bank account in Hong Kong has become more difficult, which is why so many foreign enterprises are looking for alternative options for their offshore accounts. But why is this the case?
Here are the 2 most common reasons why Hong Kong banks may close or refuse to let you open a corporate account:
Stricter auditing measures enforced by Hong Kong banks - Due to

anti-fraud measures brought in after 2012

, Hong Kong banks increased their due diligence to levels where certain companies have found it hard to open an account.
Strict risk management policies - This is probably one of the most significant difficulties for SMEs opening a business account. Banks are reluctant to go through their expensive due diligence process for a new business. The uncertainty of whether that business will become profitable plays a role in determining to onboard a startup.
For more information on how to prevent your Hong Kong business bank account from closing, read our blog here.
Documents Required to Open Your Hong Kong Corporate Bank Account
Here are the main documents Hong Kong banks will ask for when you open your corporate bank account:
Proof of identity - Director's ID, Hong Kong ID, or Passports
Proof of address - Residential proof such as rental lease or property license under your name
Business's formation documents - Business Registration, Certificate of Incorporation, M&A, as well as Register books.
Business proof - Companies active for over six months should provide documents such as contracts, supplier invoices, or client payments to prove your business existence. As a new business, you should provide a detailed business plan.


Opening a Business Bank Account in Hong Kong Successfully
So aside from the above standard documents they would want to see, what else could help you be successful?
We have found that many banks may also request to see originals of:
Director's passport (original)
Annual return 2017(original)
Residential address proof
Business proof, such as contracts, quotation, invoices, shipping notes, etc
While it is virtually impossible to determine exactly what banks are looking for, the key is to craft your story. If your company can prove a stable cash flow, an audited bank account, and is actively doing business, then of course, the banks will take this as being favorable.
Costs To Open and Maintain Your Hong Kong Corporate Bank Account
The cost to open and maintain your business bank account may vary depending on your bank of choice. Here, we will run through the main fees incurred with Hong Kong business account set up in 2021.
1. Initial Deposit - HK$5,000 - HK$50,000
The initial deposit is a one-time payment to the bank at the early stages of registering your company. This fee can range from around HK$5000 - HK$50,000.
2. Minimum Balance - HK$50,000 – HK$500,000
The minimum balance amount differs significantly for each bank and can range from as little as HK$5,000 – HK$500,000. The monthly fee payable in the absence of the average monthly balance will be around HK$150 – HK$200
3. Processing Fee - HK$400 – HK$10,000
Some banks waive this fee, but some banks may charge from HKD$400 to even HKD$10,000.


Interested in Opening a Hong Kong Corporate Bank Account?
As part of our Hong Kong company setup service, Hongda's experts will work with you to make sure that you successfully open your bank account using our experience to prepare your documents for your bank meeting, and make appointments with the banks who we have a good rapport and success rate with.
Speak to us about your plans in a free no-strings-attached consultation, and we'll discuss how to go about successfully opening your Hong Kong account. Just click the button below to contact us.