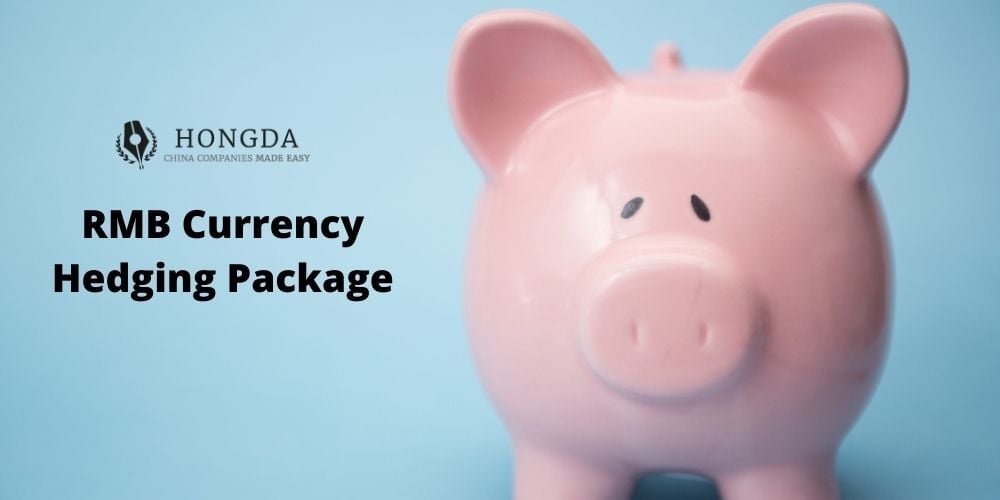 Worried about currency risk?
Hongda can help you and we have created a new RMB currency hedging package to do just that.
Why this currency hedging package could help you
Influenced by recent geopolitics, currency risks in some regions have increased significantly.
With this in mind, Hongda has launched a currency hedging package, including China company registration, fiscal and tax services, bank account opening, etc., with a limited time special price of ¥ 38,800.
Points of interest:
The annual interest rate of flexible financial management is 2.5%
The interest rate of time deposit is 5-6%
This can be set up and administered remotely from your country
Currency hedging package customers do not need to be in China to benefit. Our local team manage your project for you, reporting back regularly so you are in control and have peace of mind.
All projects support remote management
Customers from sanctioned countries are welcome to use this service (Iran, Pakistan, Russia, Belarus, etc)
What's required to get started?
If you have been to China, you only need to provide us with a

copy of your passport

.
If you have not been to China, we'll need

a notarized passport

from you.
When opening the bank account, the bank will need to see your original passport, so it will need to be shipped to us.
This service is only provided in cooperation with the Bank of communications of China.
This service is aimed at countries with economic sanctions such as Iran, Pakistan, Russia, Belarus and Ukraine.
What's included in the package?
As you can see, this is an all-inclusive service allowing you to have a fully functioning, tax-paying, and legal Chinese company. Using this will help reduce your currency risks if you're in a sanctioned country, for example.
It includes:
Company registration
Business bank account
Company chop (official stamp for documents)
Accounting and tax declaration by our expert local accountants
A company office address for your new company
Please note, as a Chinese business owner we can assist you to apply for a work permit and reside in China should you wish, and to help you take payments we can also help set you up an Alipay account for mobile/online payments in China. Additional fees apply for these services.
Interested and want to speak with us?
Contact us as normal, or hit the button below - we'd love to hear about your situation and needs: