In order to boost the tightening economy and sustain economic growth targeted between 6% to 6.5% in 2019 (China achieved 6.8% GDP growth in 2018), China reduced import tariffs of over 1,500 products this year to an average of 4.4%. With consumer goods being at the top of the tariff reduction list, there are now more opportunities for more small to medium businesses to enter the market than ever before. As the increasingly competitive consumer goods sector will make up an even larger portion of the import market in China, it's important to understand emerging consumer trends that will further shape China's imports and exports.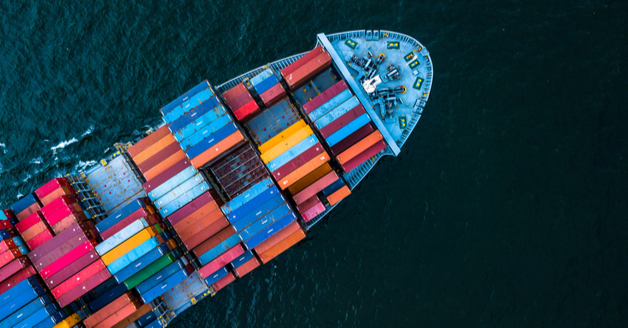 China International Import Expo 2019
The second China International Import Expo (CIIE) will be held in Shanghai from 5–10 November 2019. After a successful launch in 2018, CIIE helped build a platform connecting foreign and local businesses that import products into the Chinese market. Apart from the main exhibitions, guests will be able to gain insight into China import–export by participating in thematic events such as seminars on current cooperation initiatives in specific sectors, as well as summits and conferences.
This year, CIIE will be held in collaboration with the Bank of China. Along with a Business Exhibition, Country Exhibition, and Hongqiao International Economic Forum, an Online Exhibition has been made available to the public.
Click here to learn more about the Chinese import market insights and the participants of this year's CIIE.
Importing consumer goods into China: a macro overview
Total spending on fast-moving consumer goods is not likely to slow down, despite general concerns. With the newly-reduced import tariffs, total growth for at-home consumption of Fast Moving Consumer Goods (FMCG) will remain robust. According to market research, not every product will be able to withstand the growing demand for local names, with some being over-saturated by both local and overseas brands. In order to succeed in this market, you need to ask yourself whether your product is the right fit for the Chinese consumer.
Finding the right product to import
How do you ensure that your product is right for the Chinese consumer market? There are several considerations to include when evaluating your entry into the Chinese market, including market segmentation and import structure.
In terms of market segmentation, there are two main customer groups you could address. First, there is the upper market that values brands and their associated reputation and prestige. On the other hand, there is also the price-sensitive mass market. As most foreign brands cannot compete on cost leadership with Chinese manufacturers, you should consider brand-strengthening strategies when introducing a new product to the market.
As the structure of Chinese imports continues to mature, the Chinese consumer will only choose to purchase imported goods if they are significantly differentiated from domestic products. According to Deloitte, the additional services and content become increasingly important to ensure the success of an imported product. Traditionally, the consumer focused on the price, quality and function of the product, but the new criteria for purchase include seamless interactive experience, personalised service and value recognition.
Which product categories have the biggest potential to succeed in the China import market?
When deciding what to import, you may want to consider evaluating your product against the following criteria: willingness to consume, overall consumption, online penetration, and premiumisation.
In terms of willingness to consume and overall consumption, your product is most likely to succeed if it falls into one of three broad categories: 'beauty', 'health' and 'family'. While looking for products online, the Chinese consumer mostly searches for keywords related to safety, quality, price and design. When it comes to online penetration, personal hygiene products, baby care and skincare have the highest and still growing rates. Those products have also just recently entered the premiumised sector, with makeup, skincare and diapers having the highest and growing penetration rates in the premium market.
China's appetite for imported food & wine declines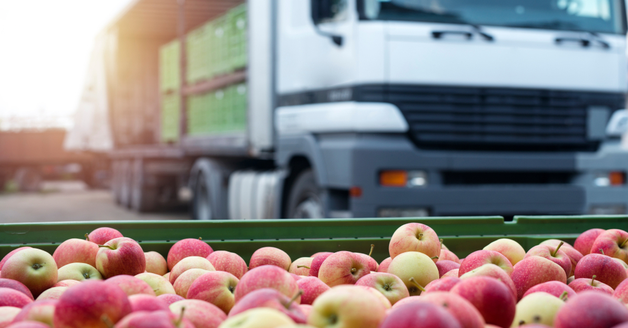 While the imported food market is still booming in China, there has been a significant decline in imported wine consumption, with no sign of improvement according to market research leaders.
As China transitions from an export to a domestic consumption-based economy, a shift in consumer preferences is becoming increasingly noticeable. It is no longer true that you can only find authentic international food and restaurants in megacities like Shanghai and Beijing. As importers expand their outreach, imported food shops can be easily found in third and fourth-tier cities like Jinan and Hefei, which saturates the market and decreases profit margins on standard imported grocery products.
So is there any opportunity left in the food and beverage import market?
As the middle class is on the rise in China, many consumers choose to trade up when it comes to specific food items. Products with the highest and growing premium penetration rates include Ready-To-Drink (RTD) coffee, instant noodles and yoghurt.
The Chinese consumer does not appear to have a strong appetite for imported wine, with double-digit drops in both volume and value of wine imports in the first quarter of 2019. The recent cut in Value-Added Tax (16% to 13%) will have some positive impact on wine importers, but it is unlikely to significantly affect consumer preferences.
Beer, on the other hand, is one of the highest growing imported beverage categories in China, quickly dominating the premium product space. To learn more about how to successfully import artisanal beer to China, take a look at expert advice from Daniel O'Connor, Co-Owner of Drinks99.
3 key factors you should keep in mind when exporting goods to China
With the new tax tariffs cuts, one thing is certain – we will see robust growth in imported consumer goods, and the market will become more competitive. The new policies encourage small to medium businesses to enter the market, as both domestic and foreign brands will continue to grow in that sector. Whether you are looking into starting a business, or you are already trading goods in the Chinese market, here are some tips to consider to stay competitive:
Leverage your consumer data to build a brand based on differentiated service and content.

Take advantage of the market dynamics and build customer-centric digital platforms for products with high and growing online penetration in China.

Pay attention to consumer preference for premiumisation and introduce high-value personalised products.
The future of imports into China
While China import–export market growth projections are promising, it is important to be aware of internal factors that shape the market. After a decade of indulging in foreign-branded products, the Chinese consumer is now rediscovering their love for domestic flavours. With that in mind, there is still a high success potential for new foreign brands entering the market. New research on Chinese consumer preferences shows that premium niche sectors will continue to attract foreign market entries. Overall, China will continue to be an exciting and profitable market for export brands.
---
If you would like more information on importing or exporting goods into China, feel free to reach out and book a FREE consultation with our experts.