Hong Kong has long been one of the most, if not the most popular business hub in Asia with its world-class infrastructure, low tax rates and ease of company setup, but when it comes to banking this is becoming a thing further removed from the truth than one would imagine.
The time it takes to open a bank account has become ridiculous (anywhere between 1-4 months, if at all), more accounts are being systematically closed down and HSBC is unfortunately on track to making life even more difficult for account holders whether by their own hand, or due to the pressure of the US regulator for them to better understand their clients' business to aid in the fight against money laundering and terrorist financing.
According to a report from Howard Winn, sources from inside HSBC have said that the bank is introducing much stricter requirements for businesses looking to open bank accounts. Some of these new requirements include:
New accounts in Hong Kong can only be opened by Hong Kong ID holders
Where there is no HK ID,

companies will have to show a minimum annual turnover of HK$15 million

Any aspiring Hong Kong company will need to have been incorporated and active for over a year
Howard goes on to point out a bit of a catch 22 for those looking to set up a company in Hong Kong, which is how is it that a business can be set up and active for more than a year without a bank account (when opening a bank account is the prerequisite for setting up a company in the first place).
If, however, you are one of those companies/individuals that still count yourself lucky enough to have an operational account, Hongda Business Services has 5 HSBC Hong Kong business banking tips to share that will help to keep your account operational and off the bank's radar...
5 quick tips for when your bank places you between a rock and a hard place!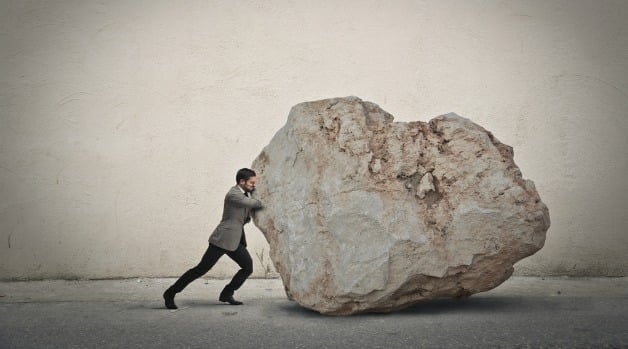 1) Avoid receiving cash transactions from high risk countries
HSBC has effectively banned certain countries deemed to actively engage in money laundering and financing of terrorism from banking with them. Obviously, engaging in banking activities of your own with accounts hailing from these countries won't do you any favors in the bank's eyes.
For those of you who don't know which countries I am talking about, take a look here.
2) Avoid depositing a large amount of money and suddenly drawing it all out or sending it all elsewhere
This type of banking activity may be seen as dubious behavior and should be avoided. If you need to draw or transfer money start with smaller amounts first spacing them out.
3) Ensure your account has an adequate balance
It's advisable to have a balance of between HK$15000-50000 at any given time. Having enough money in the bank will help facilitate the bank's process of deducting money from your account each month for its fees. It's better not to owe them.
4) Ensure your account is active
This is really a no-brainer, but in case you forgot, accounts that are inactive for longer than 3 months will be closed.
5) Make sure your contact information is updated
It's imperative that you provide the bank with your updated personal contact information such as your internet banking details, mobile phone number and email address. This will allow them to verify any of your new information, ensuring that there is no misunderstanding later down the line.
Conclusion
This whole scenario obviously will not help HSBC win any popularity awards in the near future, but hopefully those that still have open accounts can continue to use (and keep them open) by following the simple tips above.
What do you think about these measures being implemented by HSBC?
Do you have any other helpful tips for other HSBC users at the moment?
Share with our community by leaving a comment below...
---