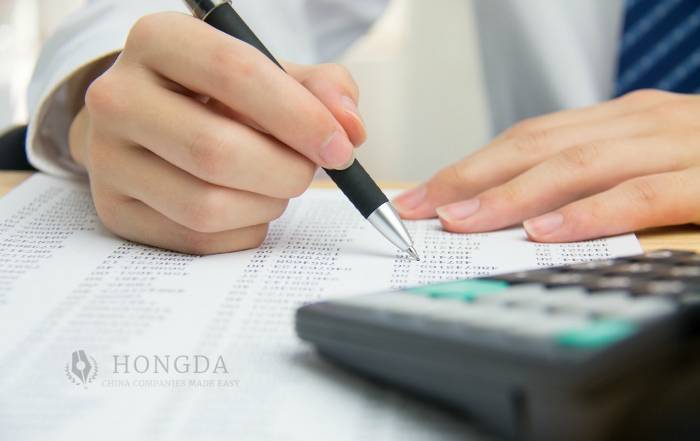 China's finance and tax laws are ever-changing, and can often be too complex to deal with for foreign companies.
After all, how many foreigners arrive in China with a comprehensive knowledge of China accounting laws and procedures, or which taxes they need to be paying and how to reduce their tax burden legally?
Not many,or perhaps even none!
So we can all agree that expert assistance is probably necessary. But foreign companies have a decision to make.
Hire a local accountant, or outsource their China accounting to a 3rd party agency.
In this blog Hongda are going to walk you through some of the benefits and drawbacks of both options which will help you make a decision that benefits your company in China.
Why Foreign Companies Will Require Assistance With China Accounting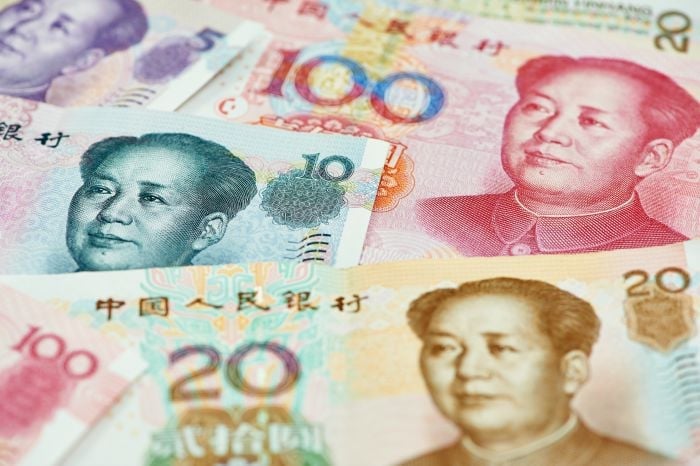 Before we look at possible solutions for China accounting firstly it's important to consider what it is about dealing with accounting in China that can be so difficult for foreign companies.
Language - accounting in China is undertaken in Mandarin Chinese.
Accounts are filed monthly - this is a lot more regular than in most Western countries
Tax is based on profit - the authorities may scrutinize companies who make a loss closely, and in certain circumstances will tax them on expenses instead of profit
A yearly audit is required - must be issued by a CPA (certified public accountant in China)
It may be easy to pay too much tax - inexperienced accountants could miss opportunities to reduce a foreign company's tax burden, such as tax rebates
Whilst filing taxes is nothing new for companies, the regularity that they're required to be filed, who they need to be filed with, and the fact they need to be filed in Chinese, are all challenges for foreign companies in China. Also, in the case of a yearly audit, who should be doing this and where are they to be found?
Finally, how can we be sure that an accountant is doing the best possible job for us, firstly making sure that the company is following accounting procedures legally and secondly paying only the tax that is necessary? Someone's qualifications and an interview may not be enough to ascertain these.
Very few foreign companies will be able to answer all of these questions immediately, or know those that do, hence the need for expert advice and assistance with accounting in china.
---
---
Hiring An Accountant: Benefits & Drawbacks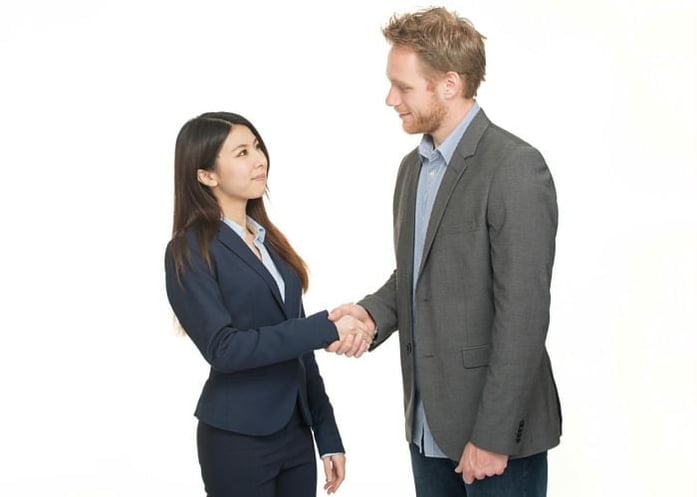 You may choose to hire an accountant as a part of your staff in order to look after accounting in house.
This is understandable for the following reasons:
You keep control of your accounts
Accounts are 100% confidential to only members of your company
A local accountant on your staff could be an asset when it comes to filing accounts legally and paying the right taxes
The local knowledge of your company increases
Your accountant is devoted only to your company
A good accountant should be able to help your company avoid paying certain taxes legally
However, bringing an accountant in-house could have the following drawbacks:
An accountant who can do a good job and communicate effectively in English will command a high monthly salary
It is hard to know if the accountant is truly qualified until they have been working for you for a few months
Firing the accountant if things don't work out will be costly
One person in your company holds considerable responsibility and power
That person is privy to private information, such as staff salaries
Financially a competent accountant could be a high cost to your company, but if they are great at their job the benefits should outweigh the drawbacks. The main issue is that it can be hard to find staff at this level, especially if you're new in China.
Also, are you prepared to risk putting so many 'eggs in one basket?'
Outsourcing Accounting To An Agency: Benefits & Drawbacks
Outsourcing your accounting in China to a 3rd party agency is an attractive option for many companies for the following reasons:
An accounting agency has a team with a great deal of cumulative knowledge
They are used to dealing with many different kinds of companies who have probably been in your position
The monthly accountancy fee is probably lower than an in-house accountant's salary, social insurance, and housing fund's costs
Less risk to your company, as the agency can be changed quickly, whereas hiring and firing staff is costly and time-consuming
Frees up time for you to focus on matters other than tax
An accounting agency may have good relationships with the relevant government bodies, enabling them to offer faster, more effective, and better solutions to problems with accounts and tax
Hiring an agency to handle tax could throw up these negatives though:
You make your company's private information open to others who don't work with you
An agency may not be able to deal with your matters immediately as they have other clients to serve
It may take time to send them documents or go to their premises to meet
In terms of risk, outsourcing your accounting is far better than hiring an in-house accountant. Especially for companies who are new to China, an agency offering China accounting services offers an efficient and low risk solution. You'd have access to an expert team (assuming that you have checked testimonials and that the agency is recommended), but are able to change your agency should you need to without an expensive dismissal package.
Most agencies are bilingual as well, and so although accounting is done in Chinese you can expect to be reported to in English so that the entire process is transparent.
Conclusion
Perhaps larger and longer-established companies in China may prefer to hire their own accountant, and this makes sense in some ways, as they will have the contacts to find good staff, the money to support them, and perhaps have enough accounting issues that they need someone who can deal with them immediately.
But for newer companies convenience is everything, and the ability to kiss goodbye to monthly accounting and tax payments as a task is worth its weight in gold, leaving them the time to focus on building up their business. Agencies also offer a ready source of expert information, but at a lower cost than an in-house accountant, and so is a good way to quickly get advice even if you are new to China.
Both options have privacy concerns. Only you can decide if you'd rather entrust your company's private information to an accountant on your staff, or to an agency. This depends on your relationship with either.
Join The Conversation
Do you outsource your accounting in China, or have an in-house accountant?
Why did you choose the option?
What are the benefits to your company of your choice?
Do you have any tips that you can share with our community about handling accounts and tax in China?
Let us know your thoughts by leaving a comment.
---