Starting a business in China is rife with opportunities (and challenges)
China's ongoing shift towards a consumer-focussed economy has helped to pave the road for a more sustainable economy and long-term growth, something that foreign enterprises looking to expand within one of the world's biggest markets are keen to take advantage of by undertaking their own China business setup.
Foreign companies and brands are reaping the rewards as the consumer class continues to expand at a phenomenal rate, more modern systems are being put into place and foreign expertise is helping to bring China up to speed with the rest of the world.
This growth, however positive, is still being held back by a number of challenges that China, its government will have to face and overcome should they wish to continue on the path to prosperity.
Foreigners with a mind to register a company in China will also have to navigate these challenges. In this blog I will go over 3 challenges that foreigners will encounter and should be prepared for when opening their company....
The challenges of China business setup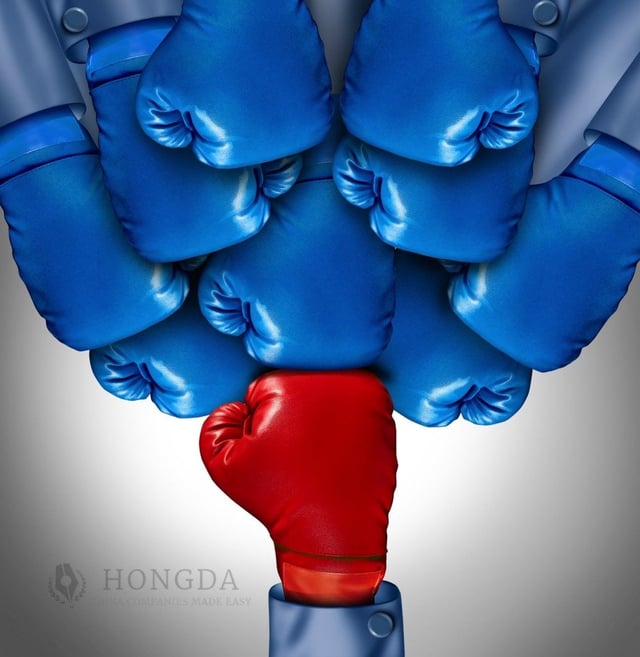 1) Business lost in translation
This is definitely one of the biggest challenges one will face when looking to register and grow a company in China. Language is something that is so deeply rooted within a nation's culture that it often leads to misunderstandings that could prove costly.
About 0.85% of the total population of China speak English, but the number is growing, especially amongst the youth of the nation and those in mid-level management positions. This being said, those that have a thorough understanding of the nuances and subtleties of the English language are few and far between, and make things such as adjusting to life in China, setting up a company and negotiating deals a headache.
How does one overcome this challenge?
The language barrier is something that can be breached by having good people on the ground. Enlist the help of English-speaking professionals that can help one work through any of the business problems that may occur when starting a business in China.
2) Navigating the bureaucratic processes of China business setup
Setting up a company on this side of the world is definitely hampered by the amount of administrative tasks one has to negotiate. Whilst a lot is being done to improve current systems and move these processes online, there is still a lot of paperwork that needs to be submitted to a number of different departments that can get pretty confusing.
All of the processes involved from opening company bank accounts, knowing which type of company to register and how to go about it legally can take a long time to set up, and a lot of the rules and regulations are different depending on which city you intend to register a company.
How does one overcome this challenge?
Setting up a company does take some time, but who really has the time to deal with all the red tape? It's important to get in touch with people that understand the inner workings of China's corporate legal system so that you can save time for the stuff that matters, like getting your company up and running as soon as humanly possible so you can commence doing business in China!
3) Finding the right people for the job
The influx of foreigners coming to China to do business and register companies has led to a bunch of agencies popping up offering corporate services. At first glance they may all look the same, but it is crucial to do some research when deciding on an agency to help you handle your China business setup.
How does one overcome this challenge?
You need to ask yourself a number of questions:
how many foreign clients has the agency worked with?
how does the level of English on their website compare to other agencies?
how thorough is the information that they provide you with?
what do other people say about their services?
By answering these questions you will have a much clearer idea of whether or not an agency is equipped to handle your China business setup!
>> Tweet these challenges to your followers <<
Your turn...
Are YOU planning on registering a business in China soon? Where, and in which industry?
Do you already have an idea of which China company type to choose?
What are your concerns, issues, or questions about doing business in China?
Have you already set up your company? How did it go? What were the main challenges that you faced?
Get involved! Ask any questions, or share your experiences with our community by leaving a comment below!
---