Thanks to the larger population and lower labor costs, building a manufacturing factory can be beneficial compared to your international competitor. This ultimate guidance of China manufacturing company setup tells you everything on how to form yours.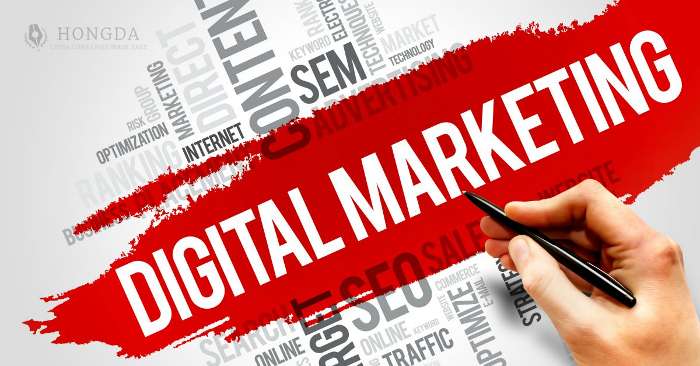 Introduction
Setting up a China factory comes with a unique set of challenges and opportunities. on the plus side, China has a large and burgeoning economy and vast experience in manufacturing.
This makes it an ideal destination for companies setting up or expanding their manufacturing operations.
However, there are also a number of potential pitfalls that companies need to be aware of before making the move.
This is what we will discuss in this blog. We will share our experience with the China Manufacturing Company Setup, which enables you to avoid some problems we have met.
Trust us, You will get all your problems after you read this blog.
The blog will include the following content
Why

We Choose China to Set up Our Manufacturing Companies?
In the early days of China's economic development, many foreign companies set up factories in China in order to take advantage of low taxes and a cheap labor force.
However, as China's economy has developed and production costs have risen, the benefits that foreign investors can obtain from manufacturing in China have decreased.
Even though it is no longer as advantageous to produce goods for export from China as it once was, there are still benefits to be gained from manufacturing for sale on the Chinese market.
For example, Chinese consumers are increasingly interested in purchasing high-quality foreign goods, and manufacturing in China can help to ensure that products meet the needs and expectations of the Chinese market.
In addition, China's vast size and population provide a potentially lucrative market for foreign manufacturers.
Consequently, although it is no longer as advantageous to set up a China factory in China as it once was, there are still benefits to be gained from manufacturing in China for domestic consumption.
---
---
Benefits of Setting up a Factory in China
(1)

Faster production and scalability
When it comes to production, speed and scalability are two of the most important factors to consider. That's why many businesses choose to set up factories in China.
By taking advantage of China's vast infrastructure and highly skilled workforce, businesses can get their products to market faster and scale up their operations more quickly in response to changing demand.
(2)

International expansion
One of the most significant benefits is the country's vast market potential. With over 1.3 billion people, China offers a huge consumer base for products and services.
Additionally, China's economic growth rates have been among the highest in the world in recent years, making it an increasingly attractive market for businesses.
In addition, China's proximity to other major markets such as Europe and Southeast Asia means that businesses can reach new customers more easily.
As a result, the China factory setup can be a highly effective way to grow a business.
(3)

Service for smaller brands
For smaller brands, one of the benefits of setting up a factory in China is access to quality services.
In China, factories are set up to meet international standards and this attracts many service providers who cater to the needs of these factories.
These service providers offer a wide range of services such as quality control, sourcing, logistics, and much more.
As a result, small brands that set up factories in China can focus on their core competencies and leave the rest to these service providers.
This helps them to save on costs and time, and ultimately, enables them to be more competitive in the global market.
How to Set up a factory in China
The negative list is the category of the business in industries in which foreign investment is restricted or prohibited.
According to the revised Negative List, released on June 30, 2018, a total of 103 items are now included in the Negative List, down from 487 items in the 2015 version.
The Negative list for specific industries refers to those industries in which foreign investment is restricted or prohibited. If you want to do business and open a china manufacturing company in China, you have to know the negative list in the first place.
For example, If an investor wants to do business in an industry under the negative list, the investor must first acquire the approval of the Ministry of Commerce.
Starting on 3 October 2016, all Negative List measures will be replaced with pre-establishment national treatment Plus a Negative List approach. The Negative list for each sector will be announced every three years.
(1)Step One: Business plan
In most countries, it is useful to create a detailed business plan. When you're starting a business in China, a thorough business plan is critical.
Besides a description of your industry and product or services, your business plan should include:
When you're starting a business, a detailed business plan is critical. This is especially true in China, where a thorough understanding of your industry and expected revenue is essential.
Your business plan should include a description of your product or service, as well as an analysis of your expected revenue.
Expected number of employees
The expected number of employees is an important part of any business plan. This section should include:
an estimate of the total number of employees needed
A breakdown of the number of employees needed by the department

A description of the qualifications that each employee must possess. This information will help you to determine the necessary staff size and composition, as well as the training and development required to ensure that your employees are able to meet your business goals.
In addition, this section will also be helpful in developing your company's recruiting and retention strategies. By clearly outlining your expected number of employees, you can ensure that your business plan is comprehensive and that your company is able to attract and retain the talent it needs to succeed.
A business plan is an important tool for any entrepreneur, but it is especially critical when starting a business in China.
In addition to a description of your industry and product or services, your business plan should include a detailed budget.
This budget should take into account all of the costs associated with starting and running your business, including rent, salaries, marketing, and Chinese import/export taxes.
Without a thorough understanding of your budget requirements, it will be difficult to secure the financing necessary to launch your business.
Furthermore, a well-crafted budget will help you to keep track of your expenses and ensure that your business is on track to become profitable.
As such, taking the time to create a detailed budget is an essential part of starting a business in China.
For companies expanding their business into China, gathering market data is the first step towards achieving success.
Hongda provides a vast range of market research services to help businesses unlock new opportunities in the Chinese marketplace.
From answering consumer questions and assessing brand equity, to evaluating performance and analyzing competition, Hongda offers critical insights that can guide strategic decisions about expanding into China.
By leveraging rich data gathered from industry trends, our comprehensive business consulting solutions provide recommendations for a successful marketing strategy tailored to each project.
With actionable information from Hongda's market research services, you can maximize your chances of success when expanding into China.
(2)

Step two: Pick a Business Location
Selecting the right location for a factory or other business venture in emerging Asia can be a daunting task.
There are many factors to consider, and given the rapid changes in this region, the right decision could make or break the long-term success of the enterprise.
Companies must undertake thorough location analysis and strategic site selection plans in order to have all of the information necessary before committing significant time and money to such an undertaking.
Additionally, tapping into local resources is also essential to gain deeper insights into local realities and make sure that factors like accessibility, topography, availability of utilities and workforce, labor productivity, proximity to customers and supply chain partners are taken into account when choosing a location for your business in China.
Where should a production or assembly center be located?
When deciding to set up a factory in China, land cost is one of the first factors to consider. In China, land costs can vary widely depending on the location.
For example, land in rural areas is generally cheaper than land in urban areas. However, land in rural areas may not have the infrastructure needed to support a factory.
In addition, land costs can also be affected by the size and shape of the land. For example, land that is large and flat will generally be more expensive than land that is small and hilly.
Labour Cost and Availability
Labour cost and availability are two major considerations when setting up a factory in China. Wages in China have been rising in recent years, and this trend is expected to continue.
As a result, labor costs can represent a significant portion of manufacturing expenses. Availability of workers can also be a challenge, particularly in low-wage provinces where competition for workers is intense.
In order to ensure a steady supply of workers, factories often need to offer higher wages than their competitors. These factors must be taken into account when making decisions about where to locate a factory in China.
Utilities and Infrastructure Maturity
It is important to consider the maturity of the country's utilities and infrastructure.
While China has made great strides in developing its infrastructure in recent years, there are still some areas that lag behind.
For example, the power grid is not yet reliable enough to support heavy manufacturing, and many rural areas do not have access to modern communication networks.
As a result, companies looking to set up factories in China need to carefully assess their needs and make sure that they can be met with existing infrastructure.
Additionally, companies should be prepared to invest in upgrading or expanding infrastructure if necessary. With proper planning and execution, setting up a factory in China can be a successful endeavor.
Logistics cost is an important factor to consider when setting up a factory in China.
Transportation and warehousing costs can add up quickly, so it is important to choose a location that is centrally located and has good access to transportation infrastructure.
In addition, you will need to factor in the cost of shipping goods to your customers. Choosing a location near a port or airport can help reduce shipping costs.
Finally, be sure to factor in the cost of customs clearance and other import/export regulations. By taking all of these factors into consideration, you can help ensure that your factory is located in a cost-effective way.
globalization has resulted in a significant increase in international trade. Optimizing your supply chain can be the key to success in this new era of business.
When you set up a factory in China, you have to consider an Optimized Supply Chain. This is a significant step for you to increase your margin.
The convenience of travel is an important factor to consider when setting up a factory in China.
By being located in China, you will have easy access to major transportation routes that connect China to the rest of the world.
This will allow you to easily transport goods and materials to and from your factory.
Additionally, China has a large number of airports, which will make it easy for you to travel to and from your factory.
And, if you decide to set up your factory in a major city like Beijing or Shanghai, you will be able to take advantage of the many amenities and conveniences that these cities have to offer.
In short, when choosing a location for your factory in China, be sure to consider the convenience of travel.
Land Use Expiration is an important consideration when setting up a factory in China. The Land Use Permit is granted by the local government and is usually valid for 40 to 50 years.
After the Land Use Permit expires, the land will be reclaimed by the government and the factory will have to relocate. This can be a costly and disruptive process, so it is important to factor in Land Use Expiration when making plans for a factory in China.
Additionally, it is important to keep up with Land Use changes in China, as the government may revise the Land Use laws or policies at any time. By staying informed of Land Use changes, companies can avoid surprises or disruptions down the road.
Government Policy & Capability
When expanding your business into China, it is essential to consider the government's stance on foreign investment and its ability to enforce policies.
On the one hand, the Chinese government is generally welcoming of foreign businesses and has put in place a number of policies to encourage investment.
However, there can be significant red tape and bureaucracy involved in setting up a business in China, and the government's enforcement of policies can be inconsistent.
As such, it is important to build a relationship with the local government where you wish to set up a factory.
Doing so can provide you with insight and clarity regarding regional regulations that could have an impact on operations.
As well, keeping the local government informed of your plans can help create an atmosphere of cooperation and understanding in a new region or community.
By fostering these relationships early on, businesses enjoy access to strategic partnerships and resources that are designed to improve their likelihood of success.
It is for these reasons expanding companies should take special care when it comes to courting relationships with local government in China.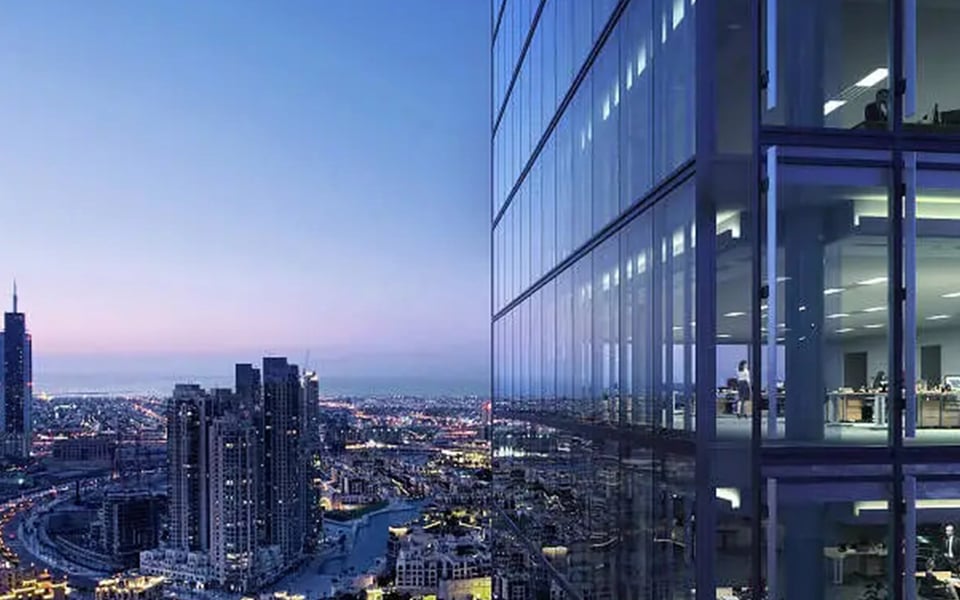 What Hongda can provide in Targeting location
Valuable insights for the best place
Our Location Analysis and Site Selection Service is here to provide invaluable assistance.
Drawing on the experience of operations across Asia and long-established connections in the industry, we will identify the perfect spot for your expansion move.
By considering factors such as economics, politics, demographics, resources, and infrastructure while taking into account your unique needs and requirements, we will help determine the most effective place to establish your business so that it takes advantage of all available opportunities.
Professional team for eliminating unsuitable locations
Our support includes having an in-house team of lawyers, accountants, and HR, tax, and business experts who can collaborate with you to determine which location will best match your particular needs.
From zoning laws and infrastructure requirements to labor costs and tax regulations - our experienced professionals will offer you invaluable insights into the legal and operational factors associated with the decision-making process.
Make a great contribution to government contact
Hongda can provide professional services for navigating and understanding the local government, giving you the competitive edge you need to ensure success in this complex market.
With Hongda's established networks and expert knowledge of Chinese regulations and policies, they know how to leverage their connections on your behalf and get your organization up and running rapidly.
企业选址考察/落地Enterprise site selection research/landing

企业选址方案
Enterprise site selection proposal

行程安排
Formulating itinerary

政府对接
Government contact

考察对接
Contact with the research site

委托/陪同考察
Research entrusting /accompanying

酒店/车辆安排
Hotel/vehicle arrangement

物业方商务洽谈
Business negotiation with the property owner
What Benefits Hongda can provide
Comprehensive data for decision
Hongda is the perfect choice to help choose between factory locations for businesses in China.
With our insightful expertise, we can create better cost models to aid with decision-making.
We consider multiple factors such as costs, taxes & incentives, and average salaries and social benefits cost across different target areas, thereby enabling clients to find the most profitable area for their operations.
Our team's deep understanding of this research helps our clients choose a factory location with peace of mind that there will be no unexpected surprises.
Our expert team of consultants is highly experienced in evaluating the infrastructure and transportation options available, enabling clients to identify the best possible supply hubs which seamlessly adhere to their existing supply chains and logistics models.
Furthermore, we are adept at analyzing customer and supplier access routes, helping firms choose a location that both meets their needs and serves as an optimum base of operations.
Hongda is your first point of call for selecting robust supply hubs that live up to your promise of efficient delivery.
(3)

Step T

hree

: Use a Recruitment Agency to Hire Chinese Staff
After you find the location, the next step is hiring Chinese staff.
We will list the thing you need to know before hiring in China.
It's important to know the Working hour in Chinese law for the staff. In China, the Working hour for most industries is 8 hours a day and 44 hours a week.
However, there are some exceptions, such as industries that require shift work or overtime. In these cases, the Working hour can be up to 12 hours a day and 72 hours a week.
It's also important to note that Chinese employees are entitled to at least one day off per week. So when you're planning your factory's staffing needs, be sure to take these
Working hours into account.
The minimum wage is the lowest hourly, daily, or monthly salary that employers may legally pay to employees.
Minimum wage laws were established to protect workers from being exploited by their employers and help to ensure a reasonable quality of life. The minimum wage in China is set by the country's regional governments.
Employers who violate minimum wage laws can be fined and may have their business licenses revoked.
When setting up a factory in China, it is important to be aware of the minimum wage requirements in order to avoid any penalties.
By paying their employees a fair wage, businesses can help to ensure a motivated and productive workforce.
Overtime is a common practice in China, and factories often operate on extended schedules in order to meet production deadlines.
While Overtime may be beneficial for businesses, it can also lead to problems such as employee burnout and increased accidents.
As a result, it is important to carefully consider Overtime policies before setting up a factory in China.
Overtime laws in China are relatively flexible, and businesses are allowed to set their own Overtime policies.
However, there are some general rules that must be followed. For example, Overtime must be voluntary and employees must be given at least one day of rest per week.
In addition, Overtime hours must be compensated at a rate of 1.5 times the regular wage. Overtime hours exceeding 12 hours per day or 36 hours per week must be compensated at a rate of 2 times the regular wage.
While Overtime can help businesses to increase production, it is important to consider the potential risks before implementing an Overtime policy.
By understanding the Overtime laws in China and ensuring that employees are properly compensated, businesses can minimize the negative effects of Overtime and create a safe and productive working environment.
PTO is the abbreviation of "Paid Time Off", which is a combination of vacation days, sick days, and other types of leave that allows employees to take time off from work.
Typically offered by employers as a benefit to employees. PTO can be used for any purpose, including vacations, personal days, sick days, and holidays.
PTO accrual typically begins on the first day of employment and employees can begin taking PTO after a certain period of time, such as six months.
PTO accrual rates vary by employer, but most employers offer between two and four weeks of PTO per year.
PTO can be taken in increments of hours, days, or weeks.
PTO can be carried over from one year to the next, but many employers have a PTO use-it-or-lose-it policy that requires employees to use all of their PTO by the end of the year or forfeit any unused PTO.
When hiring Chinese staff, keep in mind that they may have different PTO expectations than employees in other countries.
For example, Chinese law requires employers to provide five days of paid leave per year for employees who have worked for more than one year.
Employers should also be aware that Chinese workers may expect additional paid leave for weddings, funerals, and national holidays.
Ultimately, when setting up a factory in China, it is important to be familiar with local PTO laws and customs in order to create a fair and attractive benefits package for potential employees.
There are two main types of holidays in China: public holidays and lunar holidays. Public holidays are set by the government and include national holidays like New Year's Day and May Day.
Lunar holidays, on the other hand, are based on the lunar calendar and include festivals like Chinese New Year and the Mid-Autumn Festival.
If you're planning on setting up a factory in China, it's essential to be aware of both types of holidays. This way, you can avoid any scheduling conflicts and ensure that your factory is running smoothly.
Five insurance and one pension
social insurance, which covers workers' compensation, end-of-service benefits, and maternity leave; health insurance, which covers medical expenses;
Unemployment insurance; housing fund; and industrial injury insurance. In addition, you will also need to set up a pension fund to provide retirement benefits for your employees.
By law, all companies in China are required to contribute to these five insurances and one pension fund. Failure to do so can result in heavy fines or even the shutdown of your business.
Therefore, it is important to be aware of these requirements before setting up a factory in China.
The probationary period for Chinese employees
Probationary periods are common in China, and they give employers a chance to evaluate an employee's skills and suitability for the job.
They typically last for six months, but they can be shorter or longer depending on the employer's needs. In some cases, Probationary periods may even be used as trial periods for new employees.
Understanding Probationary periods is essential for any company that wants to do business in China.
By understanding the rules and regulations around Probationary periods, you can avoid any surprises down the road

What Hongda can help Chinese employees
Hongda offers the following useful China HR services for your business:
Calculate and arrange payment of Social Insurance and Housing Fund contributions for your employees (foreign and local) to the correct government office
Draft and Sign 100% legal Labour contracts for foreign and local staff (in English and Chinese)
Assist your company in hiring staff with the qualifications you need
Employee file management, where Hongda will keep safely on file all relevant documents relating to the hiring, employment, and dismissal of each employee (such as their CV, ID, employment contract, and resignation letters)
Legal consultancy and interpretation of labor laws in case of a dispute
Conduct monthly payroll. You may not have an accountant on staff, or perhaps prefer to keep salary information confidential from employees, or perhaps you are a new company that has yet to set up a bank account.
Hongda can pay staff for you, along with calculating their taxes, etc.
Additional HR Service - Annual Labour System Audit
In addition to the above standard China HR services available from Hongda for companies in Shenzhen, Guangzhou, and the PRD, we also offer:
Annual labor system audit: Hongda will audit your company's labor system from top to bottom as a one-off service, or annually. In doing this we will:
Draft and create labor rules for staff
Create a staff handbook for current staff and new hires
Train your HR to manage your staff according to local labor laws
Audit your business activities and the working method of staff to assess that everything is as efficient and legal as possible
Produce a report, in plain English, outlining the current labor system's strengths, and weaknesses, and give suggestions and options that can be followed to improve your business
(4)
Step F
our
: Choose a Legal Structure
for your C
hina manufacturing company
After deciding to set up a factory in China, the next step you'll want to take is to learn about the country's company structure. In China, the first type of business entity you can establish is a Representative Office (RO).
ROs are allowed to engage in activities such as market research, product promotion, and liaison between a parent company and its business partners in China.
However, they cannot earn revenue and are not permitted to engage in profit-generating activities. If you're interested in setting up an RO in China, it's important to be aware of the following requirements:
- You must have been in business for at least one year prior to applying to establish an RO.
- You must have a registered business address and legal representative in your home country.
- You must submit various documents, including a business profile, articles of association, and proof of financial standing.
- Once your application is approved, you must obtain a Chinese business license and register your RO with the local tax authorities.
Overall, setting up an RO in China is a relatively simple process. However, it's important to be aware of the restrictions on ROs before making any decisions.
If you're interested in engaging in profit-generating activities or earning revenue in China, you'll need to establish a different type of business entity altogether.
In China, a sales office is normally a fully owned subsidiary of a foreign company.
The sales office is responsible for promoting and selling the products or services of foreign companies in China.
It is important to note that a sales office cannot engage in any manufacturing activities in China.
If your company plans to manufacture products in China, you will need to set up a separate entity called a manufacturing joint venture.
The minimum registered capital for a sales office is RMB 30,000. Note that this is just the minimum registered capital and does not reflect the actual amount of money that you will need to set up and operate your sales office.
The registered address of your sales office must be located in China. You are not allowed to use PO Boxes.
The legal representative of your sales office must be a Chinese citizen or a foreign citizen with a valid Chinese work visa.
In practice, the legal representative is usually the general manager of the sales office.
You will also need to appoint a chief accountant and register your company with the local tax authorities, social insurance bureau, and local statistics bureau.
Once your china manufacturing company is registered, you will need to obtain a business license, which allows your company to engage in commercial activities in China.
You will also need to open a corporate bank account in China.
After your company has been established, you will need to apply for import and export licenses if you plan on engaging in international trade activities.
Lastly, it is important to note that all contracts signed by your sales office must be approved by the relevant government authority before they are legally binding in China.
This approval process can take several weeks or even months, so please factor this into your contract negotiation timeline.
All of these steps may seem daunting at first, but our team of experienced professionals can help guide you through each step of setting up your sales office in China. Contact us today for more information.
Sino-Foreign Joint Venture
Sino-Foreign Joint Venture is a business enterprise jointly invested and operated by Chinese and foreign investors
The development of sino-foreign joint ventures can be traced back to China's Reform and Opening-up Policy.
In order to attract foreign investment and introduce advanced technology and management experience, the Chinese government has slowly loosened its control over joint ventures since 1978.
Nowadays, sino-foreign joint ventures have become an important channel for China to attract foreign investment, CBD Core area in Beijing, and Xinjiang Uygur Autonomous Region are all areas that give policy support to sino-foreign joint ventures.
The advantages of sino-foreign joint ventures are as follows:
First of all, both sides can supplement each other's advantages and make up for each other's deficiencies.
Secondly, it can promote the transfer of advanced technology and management experience.
Thirdly, it can help ease employment pressure.
Fourthly, it can expand market demand and economic scale through market competition.
However, there are also some disadvantages in setting up sino-foreign joint ventures in China.
The main ones are as follows:
First of all, decision-making may be hindered by cultural differences.
Secondly, language barriers may lead to misunderstandings and conflicts.
Thirdly, different legal systems may lead to problems in the contract signing process.
Foreign Invested Partnership
When you decide to set up a factory in China, the first thing you need to know about is the Foreign Invested Partnership (FIP).
This type of company is 100% foreign-owned and offers many advantages including full ownership, complete control over business operations, and the ability to repatriate profits.
However, FIPs are also subject to a number of restrictions, including a requirement to maintain a local registered office, four local employees, and a minimum investment of $500,000.
As such, they are not suitable for all businesses. The second type of company you need to be aware of is the Chinese company structure.
This differs from the Western model in a number of key ways, including the role of shareholders, the board of directors, and the management team.
It is therefore essential to understand these differences before setting up a factory in China. Only by doing so can you ensure that your business complies with local regulations and maximizes its chances of success.
Wholly Foreign-Owned Enterprise
A Wholly Foreign-Owned Enterprise (WFOE) is a limited liability company wholly owned by a foreign investor.
Under the current PRC law, a WFOE can be established for the purpose of manufacturing, processing, assembling, studying, developing, researching, and so on.
setting up a factory in China, the second step you want to do is know about the Chinese company structure.
The first is everything about Wholly Foreign-Owned enterprises.
A WFOE enjoys all the rights and bears all the liabilities of a limited liability company as stipulated in the Company Law of China. WFOE is an independent legal entity and can independently bear civil liabilities.
As for tax registration, a WFOE shall apply for and obtain an enterprise registration certificate and a business license from the competent business bureau at or above the county level in charge of industry and commerce administration.
After that, it shall apply for and obtain a tax registration certificate from the local state tax bureau. Its words "foreign" and "enterprise" often mislead people to think that it requires an overseas establishment or foreign investment.
That's not necessarily true. In fact, as long as any enterprise or individual from Hong Kong, Macao, or Taiwan has never been engaged in business activities in Mainland China before and meets other conditions prescribed by law, it can set up a WFOE in Mainland China according to law.
Therefore, when we talk about "foreign investment" or "foreign enterprise", it does not only refer to those enterprises or individuals established overseas but also refers to those from Hong Kong, Macao, or Taiwan that have never been engaged in business activities in Mainland China before according to law.
The term "Wholly" means that all its registered capital must be paid up by foreign investors before it starts operation;
Otherwise, it will be regarded as an illegally established enterprise and will be subject to punishment according to law.
According to foreigners' different needs and purposes of investing in China to establish WFOEs, they can choose different ways of running their businesses after they have set up their enterprises according to Chinese law: some may set up branches; some may set up representative offices first;
some may entrust others with business management; some may engage only in indirect investment;
While others may choose to merge with other domestic enterprises or handle joint ventures through contractual cooperation with them according to relevant regulations of China if such cooperation is conducive to enhancing their competitive edge in the market.
(

5

)

Step

Five

: Open a Bank Account
When you open a bank account in China, you'll need to provide the bank with certain documents. This is to comply with Chinese banking regulations as well as to prevent money laundering and other financial crimes.
The document you have to gather for opening a bank account include your passport, visa, and residence permit. You'll also need to provide proof of income, such as your employment contract or salary slips.
If you're self-employed, you'll need to provide business registration documents. Once you've gathered all the required documents, you can open a bank account in China.
Types of Bank Accounts
Free Trade Non-Resident (FTN)
When it comes to opening a bank account in China, it's necessary for you to know about the different types of accounts available.
One type of account is the Free Trade Non-Resident (FTN) account. This account is designed for foreign nationals who are living and working in China, but who are not Chinese citizens.
To open an FTN account, you will need to provide proof of identity, proof of employment, and proof of residence.
The process is simple and straightforward, and once your account is opened, you will be able to access your funds 24/7.
With an FTN account, you can enjoy all the benefits of a regular bank account, including online banking, ATM access, and debit card usage. So if you're looking for a convenient and hassle-free way to manage your finances in China, an FTN account is the way to go.
There are a few things you need to know about Hong Kong Bank Accounts before you open one. For starters, you need to have a valid passport and a Chinese visa.
You also need to show proof of income and employment. Once you have all of these documents, you can open an account at any bank in China.
Honk Kong Bank Accounts are different from other bank accounts in China because they offer more flexibility.
For example, you can choose to have your account in either Hong Kong Dollars (HKD) or Chinese Renminbi (RMB). You can also use your account to make purchases in both Hong Kong and China.
Finally, Hong Kong Bank Accounts don't have any restrictions on how much money you can withdraw each day. So if you're looking for a bank account that offers more flexibility and freedom, then a Hong Kong Bank Account is the right choice for you.
Non-Resident Account (NRA)
There are different types of bank accounts in China and the most common one is a Non-Resident Account (NRA).
NRA is a bank account opened by foreign nationals who don't have Chinese residency. The account can be used for various purposes such as receiving salaries, making investments, or paying bills.
One of the main benefits of having an NRA is that it allows foreign nationals to access Chinese banking services without having to open a local account.
Another benefit is that NRAs are often exempt from currency controls, making them a more convenient option for those who need to send or receive funds internationally.
Offshore Accounts are bank accounts that are held outside of your home country. For example, if you are a citizen of China, but you open a bank account in the Cayman Islands, that would be considered an offshore account.
There are many reasons why people choose to open offshore accounts. Some people do it for tax purposes, while others simply want to have more control over their money.
Whatever the reason, it's important to know everything about offshore accounts before making the decision to open one. Here are some things you should keep in mind:
- Offshore accounts are subject to different laws than domestic accounts. This can be both good and bad depending on your circumstances.
- Offshore accounts usually have higher interest rates than domestic accounts.
- It can be more difficult to access your money in an offshore account if you need to make a withdrawal.
- You may be required to pay taxes on any interest earned in an offshore account.
These are just a few things to keep in mind when considering opening an offshore account.
Be sure to do your research and speak with a financial advisor before making any decisions.
(

6

)

Step

Six

: Protect Your Intellectual Property
it is essential to work with a China manufacturing consultant who can protect your intellectual property.
One of the most important aspects of setting up a business in China is ensuring that your trademark is properly registered.
Trademarks in China are generally awarded on a first-come, first-served basis, regardless of whether or not a company might be able to prove ownership over that trademark;
if it has been registered in China by another entity before your registration it will quite possibly be rejected outright. If a registration happens on the same day, only the first application will be considered.
Due to the often prohibitively high cost of trademark infringement litigation, whether a company intends to do business in China today or at any point in the future, it is highly recommended that they register a trademark for each piece of IP as soon as possible.
While it may seem like a far-off prospect today, there are many cases in which foreign companies have their trademarks registered by third parties in China, even by partners such as suppliers domestically.
Registering your trademarks in China prevents litigation wherein a company needs to reclaim their infringed upon trademark and protects against litigation wherein other companies might file suit against your company for trademark infringement.
Any expanding businesses looking to penetrate China should take note of China's strict regulations when it comes to factory compliance and the manufacturing processes that are required when expanding into the country.
It is vitally important for anyone interested in expanding their business into China to start with thorough market research, which helps to identify any hidden compliance requirements so that businesses can avoid financial penalties and damaging delays in production.
Having a plan in place to handle any potential issues ahead of time is essential: stakeholders must be aware of foreign companies' responsibilities and current regulations, as well as penalties created and enforced by local authorities if they fail to comply.
(7)

Step Seven: Environmental Compliance of the Factory
It is essential for companies looking to expand their business into China to research the environmental regulations being enforced by local governments.
With recent pressure from the central government to strictly implement environmental regulations, local officials are no longer prioritizing economic development over environmental protection.
Companies must be aware of how this environmental regulation and compliance might affect their operations in order to ensure their business is both profitable and sustainable in the long run.
Doing your market research before expanding your business into China can ensure you are prepared to face any environmental obstacles and stay compliant with regulations throughout the duration of your operations.
With more than 10 years of rich experience, the team at Hongda is highly skilled at helping our customers maintain environmental regulation and compliance.
We have built strong relationships with governmental regulatory bodies to ensure that our clients comply with all legal requirements, and we stay up-to-date on changes to environmental regulations so that they can be implemented as quickly as possible.
In order to maintain environmental regulation and compliance while retaining a competitive advantage, Hongda will begin by closely auditing its facilities and supply chains.
Comprehensive audits of these areas provide businesses with the most accurate insight into the resources they are using, as well as ways in which they can minimize their environmental impact while also remaining cost-effective.
Through this information, companies can then create effective strategies for sustainable practices that not only have benefits for the environment but also serve as a source of competitive edge over businesses that do not focus on green consumption practices.
Why Choose Hongda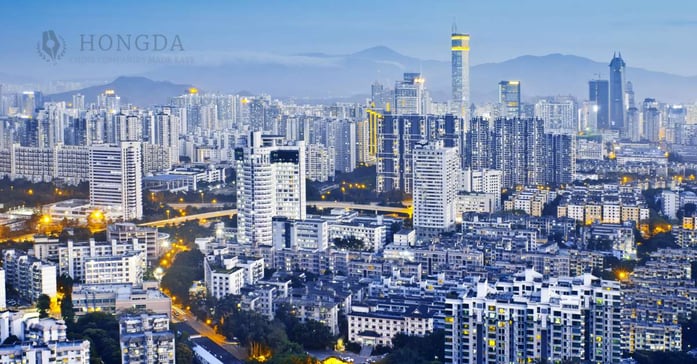 Why Choose This Package?
Hongda's tagline is: "China companies made easy."
This package deal is the embodiment of this, as we take everything to do with starting a business in China out of your hands as our experts collate your documents, fill Chinese forms, make applications at different government offices, and walk your staff through the application in plain English!
The end result? A legal company, ready to start trading with confidence that it is compliant and has a bright future in China!
This saves you: Money, time, and stress. Leaving you to get on with the most important thing, running your business!
You'll Get:
A FREE face-to-face, or phone, consultation to discuss your plans, product or services, scope of business in China, and requirements in English before we start

All documents relating to the setup of the company type you require will be supplied, and we will assist you to fill them out

A totally legal Wholly Foreign Owned Enterprise in China that allows you to trade (other company types can also be arranged, for instance a joint venture) - includes creation of Chinese company, Chinese company name, certificate of incorporation, and company stamp

A legally compliant bookkeeping system set up and run by our accountants for you for 1 year, including:

Preparation and posting journal entries

Preparing bank and cash reconciliation

Compiling balance sheet, expense summary and bank account reconciliation schedule on a monthly basis

Staff individual income tax declarations

Monthly and quarterly tax form completion

Annual check on last financial year

License renewal

Your own English-speaking account manager who is on hand to answer any questions and guide you through the process of opening your company, as well as offering advice once it is open too