Welcome along to 2018's China public holiday schedule.
Regardless of whether you're running a business in China, or deal with Chinese suppliers or customers, make a note of these holiday dates as they're bound to affect your business in some way.
Breaking Down 2018's China Public Holiday Schedule For You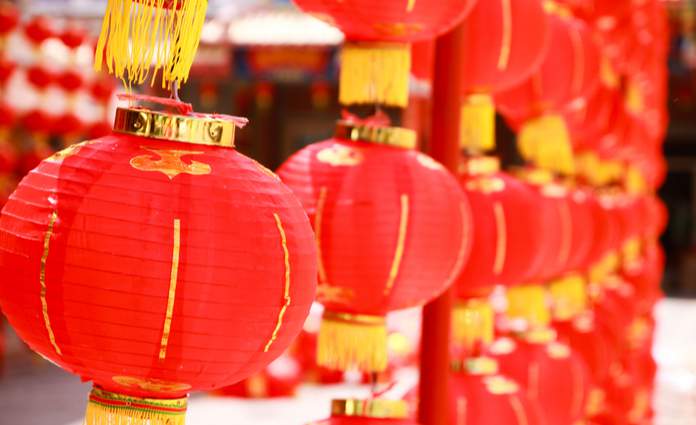 Let's get started. Holiday days are coloured in green, and extra 'adjusted days' (to make up for holidays) are in red:
January
Holiday from Saturday Dec 30th 2017 to Monday Jan 1 2018 (New Year's Day).
February
Holiday from Thursday Feb 15th to Wednesday Feb 21st (Chinese New Year week).
*Note: Chinese New Year's day is on Friday Feb 16th.
March
None!
April / May
Holiday from Thursday Apr 5th to Saturday Apr 7th (Qingming/ Tomb sweeping day).
Adjusted day: Sunday Apr 8th is a working day
*Note: Qingming occurs on the 5th April
Holiday from Sunday Apr 29th to Tuesday May 1st (Labour day).
Adjusted day: Saturday April 28th is a working day
*Note: Labour day is May 1st
June
Holiday from Saturday June 16th to Monday June 18th (Dragon boat festival).
*Note: Dragon boat festival is on June 18th
July / August
None!
September
Holiday from Saturday 22nd Sep to Monday 24th Sep (Mid-Autumn festival).
Adjusted days: Saturday and Sunday 29th and 30th September are working days
*Note: Mid-Autumn day falls on 24th Sep
October
Holiday from Monday Oct 1st to Sunday Oct 7th (National Day/Golden Week).
*Note: China national day occurs on October 1st
November
None!
December
The very end will be connected to New Year's day 2019, and is TBD - look out for dates in late 2018.
Do you have any questions about 2018's Chinese holidays, or indeed doing business in China in general?
Please leave a comment and ask away - we'll be happy to help!
---