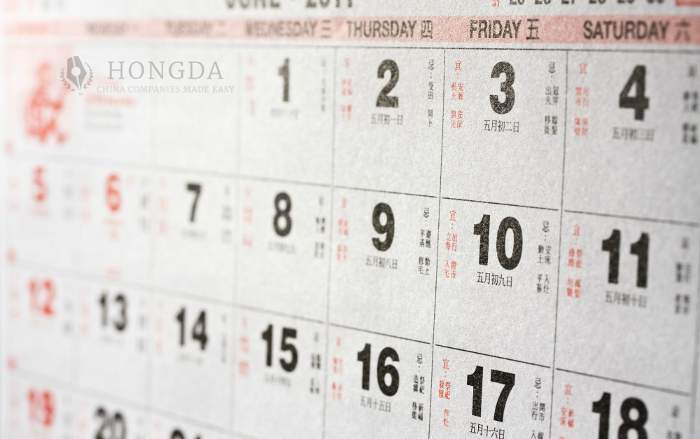 For those of you who are visiting or working in China it's important to know which public holidays are approaching and when they are, as they tend to occur at different times and for different reasons than you may be used to in the West.
September 2015 is an unusual and special month because there is an additional public holiday which may affect you.
Read on to get the schedule for the rest of 2015 from Hongda, and don't forget to share with any friends and co-workers who may find it useful...
China Public Holiday Schedule September 2015 Onwards
There are only public holidays scheduled for September and October in the remainder of 2015, and you need to be especially aware of the 'new' holiday at the start of September.
September 2015
The year 2015 marks the 70th anniversary of 'The Chinese people's Resistance against Japan and the Global Victory over Fascism,' or the close of the Second World War.
Due to the importance of this date to China, there is an additional public holiday in September which you need to be prepared for, and it occurs between the 3rd to 5th, with Sunday the 6th being a normal working day.
There is also the usual Mid-Autumn festival taking place on Sunday 27th, but since many people don't work on this day it is not expected to cause much disruption.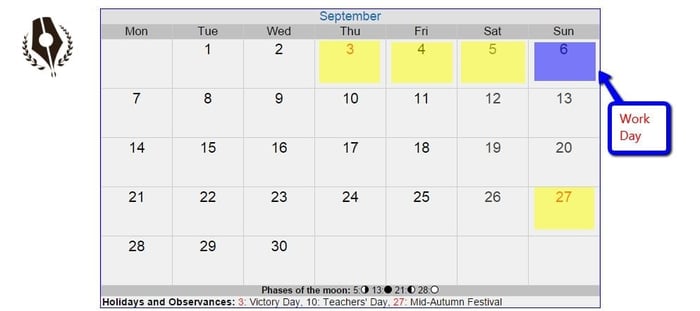 October 2015
China's second most important public holiday occurs in October, the 'National Day Golden Week Holiday' which occurs between October 1st to 7th. October 1st is China's actual national day, but the holiday lasts a full week.
One day is made up on Saturday 10th making the second week a 3 day work week instead of just 2.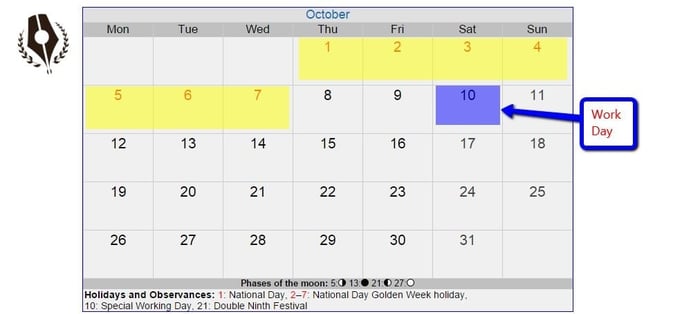 What, no Christmas?
No, there is no public holiday for Christmas in China, as it doesn't celebrate Western festivals in general, not being a Christian country.
However many foreigners working in China may be given this day as a holiday, although this really is up to their employer.
---
Have any comments or thoughts to share about the China public holiday schedule for 2015?
Please use this information and put it in your calendar, especially as public holidays tend to be followed by mandatory working days over the weekend which can catch out foreigners not used to this system.
For tons more information about business in China please read Hongda's FAQs.
---