There comes a time for many expats in China when you need to send money from the West, for instance from the USA, to yourself in China.
But financial transfers aren't as simple as you may be used to, so are there any tips on how to send money to China from USA bank accounts or individuals?
Keep reading as Hongda give you some advice that may help you solve your financial issues...
Why To Send Money To China From USA Banks & People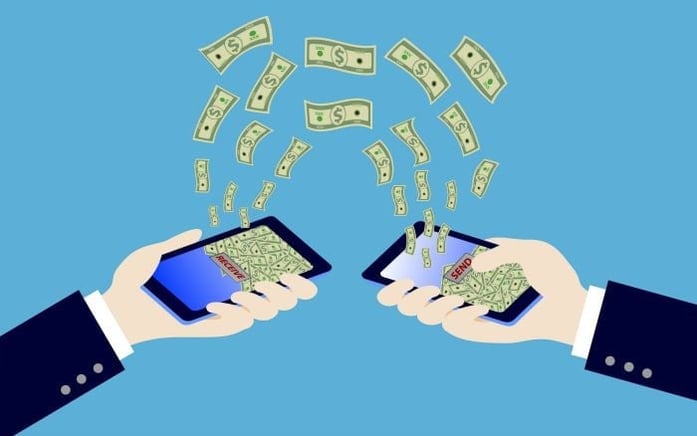 There could be any number of reasons why you may need to send money to China from the USA bank accounts or people.
You're an expat living in China and need a cash boost.

You need to pay Chinese university fees.

Your company in China requires money to cover operating costs (especially in the case of a rep office).

You're travelling to China and run out of money.
While China will always welcome an influx of foreign money, the complex banking system and level of bureaucracy will perhaps surprise you. This is why many expats choose to work with Hongda to open a China business bank account quickly and easily.
Although dealing with banks can be hard, the good thing is that in China you're never too far from a bank when in towns and cities at least. This means that you do have a source of money, so the question now is how to get it?
How To Send Money To China From USA Banks & People
Firstly it's important to note that foreigners in China may only transfer US$500 per day into CNY (around 3,500 CNY). So if you sent yourself US$1,000, it could take two days and two visits to retrieve the money from the bank.
There are different ways to send money to China, and you also need to be prepared to pay a fee for transfers, although transfer costs vary per method.
>> Tweet This Advice To Your Network <<
1. Bank Transfer
The obvious method of transferring money is to send it from your US bank into your Chinese account.
You'll need to:
Go to your US bank
Set up your Chinese account as a 'new wire recipient'
Make the transfer online (assuming you're in China)
Different banks do charge different rates, and so if the transfer rate is punitive, you may wish to open a new US and /or Chinese bank account with lower rates if you're planning on making wire transfers a regular thing.
2. Write Yourself A Check
This is an old-school solution, but with prior planning could work well. Got a check book? Here's what you should do:
Write a check to your Chinese bank account from your US one
Give it to your Chinese bank's teller
That's it!
The Chinese bank will do the rest, and there is a much smaller fee for check transfers, perhaps as little as around US$15!
The only problem is that this transfer can take 30 - 60 days!
So if you're not in a hurry and can plan ahead, using the cheque method is great. But if you need money quickly, then it's out.
3. Send The Money Via Paypal
You can transfer money from a PayPal account in the USA to a PayPal account in China. It's also possible to transfer funds directly to a Chinese bank account from a US PayPal account.
Transfer money into your US Paypal account from your US bank account
Transfer the money from the US Paypal account to you international one
Transfer the money from your international Paypal account to your Chinese bank account
Fees vary based on whether you use a PayPal to PayPal method or if you transfer directly to a Chinese bank account. If, for example, you transfer funds to a PayPal account in China, you will have to pay US$2.99 + 2.9% of the transaction amount.
4. Use A 3rd Party Wire Transfer Agency To Transfer Money
Agencies like MoneyGram, and Western Union offer no-fuss wire transfer to China, for a price.
Instead of transferring to your bank account, these services transfer cash.
Go to the transfer service website or store
Add your cash and destination details (recipient name, ID number, password)
Go to the agent in China (this could be a bank, post office, or store)
Fill out a form and give them your password and ID in order to get the cash
They will give you foreign currency
Change the foreign currency into CNY
As you can see this process is somewhat involved and requires a transfer fee (inexpensive) to be paid to the agent and a fee to the bank to change your money into local CNY, but it will get money to you in China within about 24 hours as long as you can find a place where they offer the service.
5. Withdraw From An ATM
If you have an American bank account, you can most likely use your debit card to withdraw money from the bank in CNY (although the limit will be around 3,500 CNY per day as mentioned earlier).
This will incur a withdrawal fee of up to around CNY 20 to CNY 30, and the exchange rate will also eat into your money too, and so it isn't ideal but is a good way to get fast cash.
6. Carry Cash Into China
This method is not advisable due to security concerns, as carrying cash puts you at risk of theft or losing it.
It is possible to bring USD across the border in your pocket but it is technically illegal not to declare amounts of US$5,000 and above, and so you must report it to customs and get a stamped declaration form from them before entering China.
7. Use An International Credit Card
Credit cards will work fine in most hotels and large stores in China.
There may often be a charge for using foreign cards, but these days it is possible to get special cards just for use abroad which offer free usage and low interest rates.If you know that you're going to be travelling in China or elsewhere abroad for any amount of time, then this type of card may help you. Ask your bank for details.
8. Buy Travellers' Cheques
Travellers' cheques are very safe, but they take some time to exchange.
You'll need to go to a bank, probably on a weekday or a Saturday morning along with your passport. Most staff in large towns and cities speak a little English and will understand what a traveller's cheque is and what you want to do.
You may need to exchange the cash they give you into local CNY which will mean incurring a cost, but overall they're very safe and can be replaced if lost or stolen.
Aside from the exchange rate, and the fact that you'll probably need to wait in line for a while, travellers' cheques are a cheap way of getting money into China.
Your Turn...
There are many ways to transfer money from the USA to China. Banks can be convenient but might have high fees and uncompetitive exchange rates. Some firms offer fast cash deliveries but these come at a cost.
Are there any other methods of how to send money to China from USA banks and people that you know of?
Which of the above do you use, and why?
Share your tips with our community by leaving your comment please!
>> Tweet This Advice To Your Network <<
---