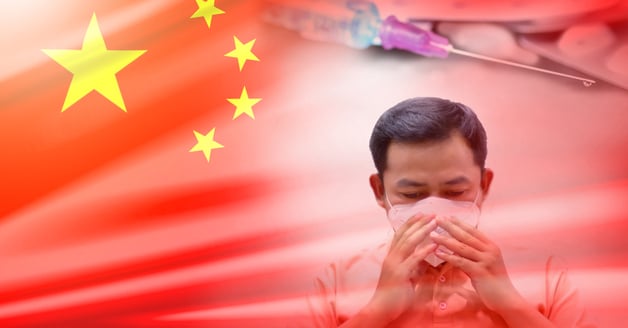 Following the outbreak of the novel coronavirus (COVID-19) in China, many foreign companies in China are concerned about their future plans and the risk this may pose for their business. For a foreign business owner in China, travelling to and from China is an inevitable part of work. The current epidemic not only makes travelling extremely difficult but also causes uncertainty regarding taxation policies, business commitments and contracts.
To help your Wholly Foreign Owned Enterprise (WFOE) deal with these unexpected complications, we have put together a handy guide answering some of the most pressing questions that foreign enterprises have had recently. Asking these questions can help you reduce and plan for risks in your company.
How can I fulfil my duties as a legal representative if I can't get into China?
In this situation, as the legal representative, you can temporarily authorise the company's employees to perform your responsibilities on your behalf and grant some or all of your rights to a member of your team. That way, your company can avoid having an external party act as representation.
There may be an instance where certain documents need to have the legal representative's signature. In this case, the legal representative can sign and have it notarised overseas, and apply for dual authentication while authorising someone in China to sign them as well.
For more details on authorising your team or a third-party to act as the legal representative in China, you can reach out to us – Hongda's investment consultants will be happy to assist you.
What are the current visa restrictions in China?
Visas are a major concern right now. With increased working restrictions, the outbreak has slowed down visa processing, making it difficult for people to renew their work and residential visas. Many are confused about how to deal with these processing delays.
There are different solutions for those in China versus those overseas. We'll explain the processes for each situation below:
Applying for your China visas overseas
So, your work visa has been approved, but your residence permit cannot be extended during the outbreak period. What should you do?
First, you will need to apply for either an L visa or an M visa from your home country to enter China. You may be considering applying for a 5-day port visa to enter China; however, we would highly recommend not doing this as this type of visa is not guaranteed and is only eligible for certain nationalities.
If you choose not to enter China to apply for an extension while your work permit and residence permit are still valid, you will need to apply for a new work permit when it expires. Upon receiving it, you can apply for a Z visa, and then a new residence permit when you arrive in China.
Extending your visas in China
If you're already in China, and your visa or residence permit is expiring, you can still apply for an extension. Given the current circumstances, local authorities have implemented the following measures to counteract the visa delays:
Foreigners can apply for visa extension and residence permit processing services.
Fast-track services are available in certain urgent cases.
For foreigners who are unable to leave China in time or are unable to submit their applications in a timely manner, local immigration authorities may waive the overstay penalties in accordance with relevant regulations. Please bear in mind, however, that this is not guaranteed and you may still face a penalty for overstaying your visa.
To ensure this won't happen, make sure that you apply for an extension at least 7 days before your visa expires. If it is less than 7 days until your expiration date, you will need to apply for an exit visa immediately.
How can I declare my taxes in China now?
Starting from 1 February 2020, the taxation bureau has implemented an online system in which you can declare any taxes that are overdue because of the outbreak through their platform. It is important to note that you can only declare your taxes online after the initial deadline, and not on-site.
The taxation bureau has extended the deadline to declare your February taxes to 28 February 2020. However, if you still haven't declared your taxes before 28th February, Hongda can help you to extend the deadline till 4th March for FREE.
Does the Coronavirus bring force majeure into effect for contract disputes?
The COVID-19 outbreak has caused many foreign businesses to fall short of fulfilling contractual obligations. Under this situation, would the affected businesses be liable for breach of contract? Not necessarily. Companies can cite force majeure in light of the novel coronavirus epidemic.
Your company can file for non-performance, incomplete performance and delayed performance of the contract due to force majeure. You can be partially or entirely exempted from liability after receiving a Certificate of Force Majeure from the China Council for the Promotion of International Trade (CCPIT). Enterprises can apply for this certification through its certification platform.
When applying for the certificate, you will need to provide the following supporting documents:
a certificate or announcement issued by the government or organisation where the company is located;
a certificate or notice of delays or cancellations of maritime, land, or air transportation;
a list of your company's obligations as listed on your contract.
What do I need to do if I have to resume work?
In an attempt to contain the virus, the Chinese government has recommended that businesses allow their employees to work from home. However, if your company is one of many that have resumed their operations since last week, it is important that you fill out the application form for resumption of work. This form can be obtained from your property management staff.
How Hongda can help your business during the Coronavirus outbreak
Our teams are actively supporting clients in maintaining their operations at this difficult time. Due to the needs of various foreign businesses in China, at Hongda, we've expanded our services so we can assist you better. The following consultancy services will help you navigate China's bureaucracy efficiently:
Bank and cashier services – Helping WFOEs deal with tax affairs and other banking services; e.g. handling foreign exchange remittance into China for RMB settlement and RMB remittance abroad.
Company chop management with secretary service – Maintaining all of your company license & certificates, allowing you to easily authorise people to act on your behalf from abroad.
---
We here at Hongda are happy to help and advise any foreign businesses affected by the Coronavirus outbreak. Please feel free to reach out to our team for a FREE consultation.