Business in China explained
China is a country on the rise, one that is opening up its doors to more foreign visitors and business people than ever before, but its culture and the way that its people conduct business is still quite different, and doing business in China is not always what it may seem.
Tapping in to the 'Chinese way' of doing business will help to take you a step closer to realizing your business goals in China, and at Hongda Business Services it is our goal to help show you how! We have compiled a 10 Step Guide to Chinese Business Culture & Etiquette eBook to help business people navigate the murky waters of business in China like a pro. Read on to see an excerpt out of our newest eBook on making the most of business dining in China.
10 Step Guide to Chinese Business Culture & Etiquette eBook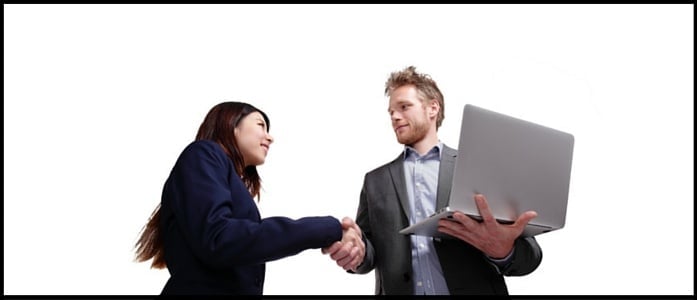 MAKING THE MOST OF BUSINESS DINING
Step 10-The Power Of The Business Dinner
How Eating in China Can Open Doors

Eating and drinking in China are both very important! The Chinese structure their days around meal times, and usually eat at rigid times. It's also common to greet others with the phrase, "Have you eaten?" Which shows just how important food is to the average person.

Meal times and dining will also take an important place in any business dealings and negotiations.

Just as in a meeting, you'll be sat by the host and will be looked after as a 'star guest.' You'll also likely be toasted with strong liquor (white spirits), or at least beer or wine.
If you have been toasted, toast back either straight away, or fairly soon afterwards. It's a polite 'game,' and everyone will enjoy toasting throughout the meal.
The toasting can become quite raucous, but if you've had enough to drink it's polite to smile and decline in a friendly way, or toast with tea which will also be on hand.

Don't like the food? Don't worry, just do your best to nibble a little of each course. If you have Chinese staff or a translator with you, they can explain what the dishes are so you're more comfortable with trying them, and also help to order something neutral like fried rice.

During a business lunch, or more formal evening meal you may find that no business is discussed at all! Rather than seeing this as a waste of time, take advantage of the opportunity to break the ice with your local counterparts. By allowing them to get to know you better, and hopefully to have fun with you, you'll build up the trust needed to do well in negotiations when they come.

Remember, the winner of a contract or the best prices in China is not necessarily the company that is most fit for the job. Rather it could merely be down to how well you get along and how much the Chinese management like you!

Great ways to gain Guanxi during meals:
Ask to try local dishes and compliment them (if it's a local business you're dealing with), as the Chinese tend to be proud of their own region.
Have some fun with toasting (even if it is lunch time!)
Break the ice and strike up conversations with your hosts about their lives, as well as sharing details about yours.
Relax and enjoy it. After all, you're in a nice restaurant with delicious food! (10 Step Guide to Chinese Business Culture & Etiquette - Hongda Business Services - 2015)
---
Our comprehensive eBook guides readers in understanding Chinese culture, what to do when meeting business contacts for the first time, bridging the language divide and so much more!
Click below to get your own copy of our 10 Step Guide to Chinese Business Culture & Etiquette and learn how to hold your own when doing business in China!