Following the implementation of a new, more difficult, China work visa application process, many people might think that China seems to be discouraging foreign workers. This isn't the case.
Master's Or Higher Graduates May Have A Smoother Application For Their China Work Visa
Since January 2017, foreign Master's (or higher) graduates from Chinese and 'better-known' foreign Universities (possibly meaning that smaller countries' universities may not be favoured) do not need to prove that they have 2 years of work experience in their chosen field in order to get a China work visa.
As you may be aware, the current China work permit application was changed to include some extra controls which allow security for China.
These are namely:
Applications are points based
A none criminal record certificate from your country
Proof of work experience in your proposed job's field
The latter is an issue for new graduates, and logically more experienced workers are probably better for the Chinese economy, as instead of training someone, China gets foreign workers who're ready to hit the ground running.

How Are Post-Graduates Going To Benefit Then?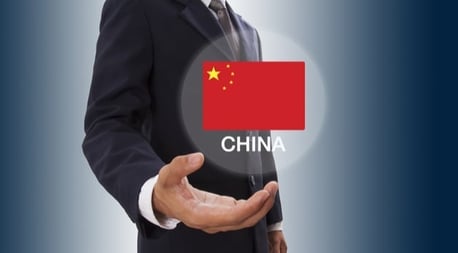 Before January post-grads would need to provide all of the above, but now they are exempt from the points system, and also the work experience.
The rest of the application, health test, non criminal record check, etc, will remain the same.
The initial work permit will be valid for one year, and then upon its completion it will be possible to extend it to last several years.
This official web page, in Chinese, explains the changes.
Have A Master's or higher? China's Door Is Open
It's clear that China is trying to attract advanced academic talent, even those who are recently graduated, to swell its foreign worker population.
While foreign Universities which are well-known may be considered, it's clear that foreign grads from local Chinese universities are favoured in this new scheme (again logically, this makes sense as these people would usually speak Chinese and already have a cultural understanding).
Holders of a Bachelor's degree however will still have to produce more information as per the initial application procedure.
Do you think that making life easier for post-grad students to get a China work visa is a good move?
Does this change benefit you? Let us know your thoughts and questions about working in China by leaving a comment below.