Say hello to a unified social credit code system in China
Registering a business in China is about to become less complex, and a little bit easier on the pocket!
This comes after the official announcement from the State Administration of Taxation (SAT) on September 10, that all companies newly established will no longer be required to obtain the tax registration certificate when registering a new business.
The State Administration for Industry and Commerce (SAIC) and all of its local bureaus shall commence with the implementation of a unified social credit code system that integrates 3 documents into one special business license with a unified social credit code on it. The 3 documents that are set to be integrated into one include:
business license
unified code certificate
tax registration certificate
The policy change is set to take effect on 1 October 2015. (original Chinese article)
This is great news for everyone who is interested in starting a business in China in the coming months. See how this will benefit business people below...
How will this new policy benefit business people considering starting a business in China?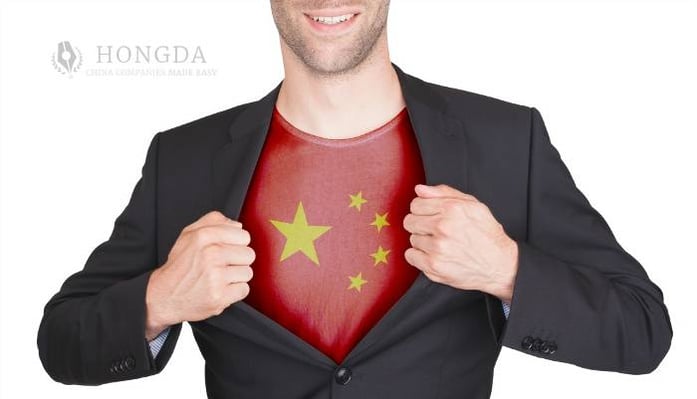 Streamline the business registration process

The implementation of a unified social credit code system shall enable applicants to complete business registration with greater ease. Applicants will only be required to file one application form and submit one set of documents. This will help to streamline the whole business registration process and save all parties concerned a great deal of hassle.
Save on administrative costs
Once the documents have been verified, the applicant will receive a business license with a unified social credit code on it. The need for verifying only one application form and one set of documents will help to reduce administrative costs for all parties concerned, greatly reducing government expenditure and making it cheaper for applicants to register a new company.
Save time for the real business

This new policy will help business owners save so much more time and help them to effectively cut through the red tape of Chinese bureaucratic procedures. The speed at which registering and setting up of a business in China can be completed dictates how fast one can commence with operations, and a lot of businesses are time sensitive. This will help owners to focus on what really matters, their business!
This is a significant step forward in helping business people get their businesses off the ground in as little time as possible. As the barriers of entry into the Chinese market are lowered and bureaucratic procedures become more streamlined, investment in China will continue to grow!
Your Turn...
Do these changes encourage you to start a business in China soon? What sector are you in? Where would you consider opening up? Have you been doing business in or with China for long?
Let us know your thoughts on the simplification of registering a business in China by leaving a comment please.
---