China is a fertile investment environment, but gaining new financing here up to now was complex.
The QianHai Equity Exchange makes winning investment very simple and streamlined, so as a foreign SME company why not take advantage of this..?
What is the QianHai equity exchange, and why is it important?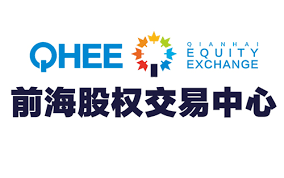 While gaining financing through IPOs in China has been possible for a long time by listing on either the Shanghai or Shenzhen stock exchanges, recently new IPOs in China have been suspended.
Aside from local government bonds to supply SME loans, the options for gaining financing were becoming a little limited.
This risked innovation and growth stagnating, as many SMEs would be unable to grow without additional financial help.
Step forward the QianHai equity exchange in Shenzhen!
The QHEE is China's largest 'OTC' (over the counter) trading platform, and it's right here in the Southern metropolis of Shenzhen (also Hongda's home city).
According to Reuters, it is:
Aimed at increasing access to finance for small and medium-sized enterprises and offering much looser listing requirements than the country's main exchanges.
The move is part of a series of policies to ease financing difficulties for SMEs, which authorities see as key to transforming China's growth model away from reliance on capital investment and promoting growth in technology and service industries.

It offers non-listed companies (including foreign owned like WFOEs):
Securities custody,

Registration,

Trading,

Capital raising,

Clearance,

Settlement,

Other financial value-added services
The majority of listed companies so far are in the technology industry, no surprise given that Shenzhen is a major technology innovation hub, but it's not limited to technology only. It's just that there may be more investors for that industry given the location.
So if you're unable to get a local government loan, the QHEE could be a good way to gain some much-needed financing!
Benefits of the QHEE
It offers a low, affordable financing cost

In operation 24/7

Time and price don't affect payment like in traditional stock exchanges

It's possible to raise funds flexibly, at a time and in amounts of your choosing - no batches to adhere to

The QHEE targets 10,000 firms listed within 6 years, meaning more choice of investment targets

Your confidentiality is assured. An OTC market like QHEE will only disclose private business information to investors, not widely as is mandatory on a stock exchange

The OTC market is a 'tribe' based on win-win cooperation. It is not focused on trading and speculation, and listings aren't divided into primary or secondary markets


Who can apply to be listed?
Legally incorporated limited companies of any kind can be listed, regardless of whether they're in China or elsewhere
What's required for foreign companies to get listed?
The company must have been registered for more than 12 months
To be eligible to make a listing you need to reach one of the below financial standards:

a) Last financial year's net profit not less than 3 million RMB

b) Turnover not less than 20 million RMB in the latest 12 months

c) Turnover of 20 million RMB and a growth rate of 30% in the latest 24 months

c) Net assets not less than 10 million RMB and turnover not less than 5million RMB

d) Bank borrowings or institutional equity investment worth at least 1 million RMB over the previous 12 months
Documents required:

1) Company business license

2) Local government search report (must include registration date date, legal representative, share holder details, etc.)

3) Company Financial report

4) The copy of the legal representative's Id certification, such as their passport
Source: QHEE
It should take less than 2 weeks for your listing to become active once the registration has been made!
***
Are you interested in learning more about the QianHai Equity Exchange?
We can discuss it with you and even make your listing for you, taking the stress out of gaining funding in China!
Want to have a no-strings chat with our consultants? Contact us to discuss your goals.
---