Business in Shenzhen: China's most competitive city
Shenzhen, the youthful city with a 35 year 'long' history is shaping its own destiny as it continues to open its doors to the future of business in China's Guangdong province.
As one of the pivotal mega cities in the Pearl River Delta region, Shenzhen is a coming of age story that proves no dream is too big! Its close proximity to Hong Kong and the development of its key free trade zones has helped to further establish it as one of China's global players.
Whilst the city of Shenzhen presents major opportunities for foreign enterprises, dealing with business on the mainland definitely comes with its own set of challenges as there are loads of new regulations and laws that come into effect each year. Reaping the rewards on this side will require some careful navigating, and insufficient information (and in English for that matter) may lead to opportunities missed and run ins with the local authorities.
That's why Hongda Business Services has taken the liberty of helping provide you all with an informative FREE eBook that acts as the starting platform for everything you need to know before you look at setting yourself up in Shenzhen!
Keep reading to discover what the eBook cover and download your FREE copy...
What Does "The Foreign Company's Guide To Business

In Shenzhen" Cover?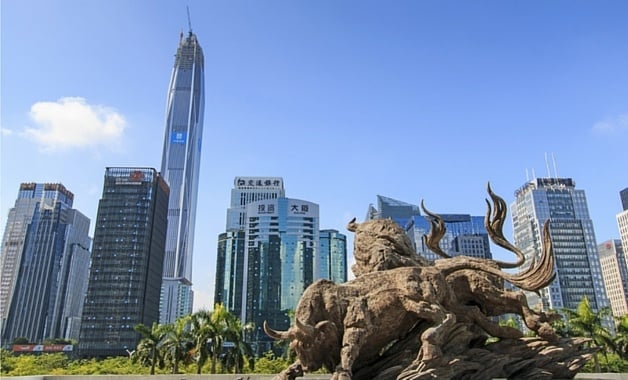 This eBook is a comprehensive guide compiled to act as a go-to resource for foreign enterprises looking to start a business in Shenzhen.

It includes:
An introduction to the youthful city of Shenzhen

Shenzhen's business climate

Free trade zones and their policies


Types of companies one can set up in Shenzhen and their benefits

An introduction to The Qianhai New District


A breakdown of Qianhai's revolutionary policies

Trademarks, labor law and accounting in China

Additional tips and resources (+ an infographic) on business in Shenzhen

Who Will Benefit From This eBook?
This eBook is extremely useful for:
Anyone that has ever considered Shenzhen as a place to work, live, and do business

Anyone planning on registering a company in Shenzhen

Anyone that wants to know more about the different types of business vehicles one can register in Shenzhen

Anyone that is interested in The Qianhai New District and wants to know more about its encouraged industries and preferential policies


Anyone that is unfamiliar with Chinese corporate law and business practices
"This is exactly what I've been looking for! How do I get my FREE copy?"
Learn everything you need to know about doing business in China's most competitive city in "The Foreign Company's Guide To Business In Shenzhen." Get your FREE copy by simply clicking on the button below! Here's to your future business success in Shenzhen!