How about a Shenzhen company?
For many of those of you living outside of China looking for the best cities and regions in Asia to set up a company, the southern Chinese city of Shenzhen (SZ) may not be as familiar to you as the cities of Hong Kong, Beijing and Shanghai, but it is this 'migrant city', with its humble beginnings, that has been gaining a lot of steam over the past decade as the business place to be.
Established in 1979 by the famous statesmen Deng Xiaoping, Shenzhen has grown exponentially over the past 35 years, a city that became not only one of China's first and most successful Special Economic Zones, but also one of the most powerful Chinese cities to date, and its rise to further honour and glory doesn't seem like it is going to be stopping anytime soon.
According to results revealed by the Chinese Academy of Social Sciences earlier in May this year, Shenzhen was named as the most competitive city in China for business, overtaking Hong Kong and dethroning the business powerhouse for the first time in a decade.
The survey ranks 294 cities across China and includes Taiwan. It credited Shenzhen's focus on innovation, and the immense financial support the city has invested in developing organizations working in innovation and technology as the reason for its ascent.
Shenzhen's dedication to innovation may be one of the prevailing factors in helping it reach for the skies, but it is certainly not the only one. In this blog I am going to walk you through 6 great reasons why YOU should consider opening a Shenzhen company if you're interested in starting a business in China!
6 reasons why YOU should set up a Shenzhen company!
1) Its prime location
When it comes to prime real estate, both for living and company/factory set up, Shenzhen takes the cake! Located in the southern province of Guangdong, on the eastern side of the PRD (Pearl River Delta) region, Shenzhen is a sprawling metropolis thats position is strengthened even further by the cities that surround it.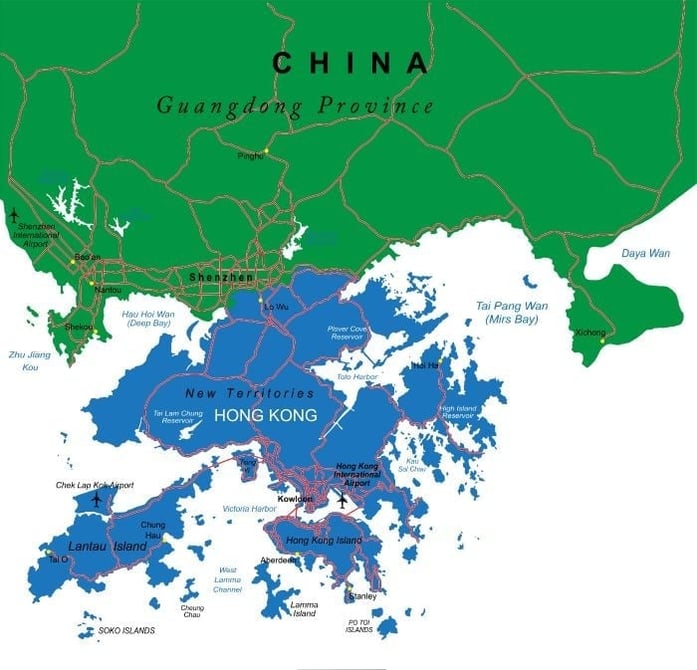 This coastal city is situated just North of the Hong Kong Special Administrative Region, an international hub long recognized as one the best places to do business in the region. Shenzhen's close proximity to HK makes it easier for international travelers to head back home (if they can't do so directly from SZ) and serves as a shopper's paradise for everyone looking for foreign/Hong Kong brands that may not be found on the mainland in Shenzhen, but this won't necessarily be the case for much longer (see reason number 3 below).
A manufacturing powerhouse in its own right, Shenzhen is also in close proximity to the manufacturing mega cities of Guangzhou and Dongguan. These are the cities that epitomize the "Made In China" trademark, and just about everything you could possibly think of can be sourced from either of these cities. Shenzhen is also home to some of China's most successful high-tech companies, including Tencent, TP-LINK, ZTE and Huawei.
With its position in the middle of other surrounding key cities, Shenzhen is really a hotbed for anyone looking to move over, look for a job or set up a company in just about any industry, or a factory manufacturing just about any product!
2) It's an international city
Compared to all of the other big cities in China (bar perhaps Shanghai), Shenzhen is widely regarded as one of the most foreign friendly cities, and a city that oozes international appeal.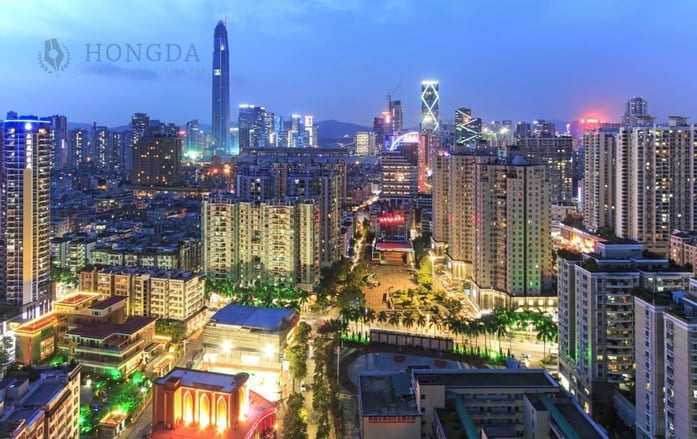 This city has hosted the largest-ever World University Games, is home to what will be the world's fourth tallest building in 2016, and has seen many international artists and dignitaries grace its land in recent years. Shenzhen is a city that has literally got it all:
modern architechtural design with a bunch of parks and surrounding mountains, making it a 'Green city'
a highly developed transport network that covers the land, sea and skies
loads of tourist attractions, beach resorts and one of the busiest container ports in the world
a captivating nightlife with tons of local/foreign restaurants and bars
cheap shopping complexes and malls with many foreign brands
a thriving expat community with English becoming more and more prevalent with locals
a jobs market that spans over many industries and professions
Being international creates an environment that not only makes it easier for foreigners to integrate into, but also helps to foster healthy business development and cooperation between local and foreign business people and their Shenzhen companies.
>> Tweet these 6 reasons to open up in Shenzhen with your network <<
3) Its economic and tax incentives
As a Special Economic Zone (SEZ), Shenzhen has enjoyed special economic policies and flexible government measures that has helped make it the financial juggernaut that it is today. Foreign companies that have invested in the SEZ enjoy tax incentives that make setting up shop in the region a favorable choice.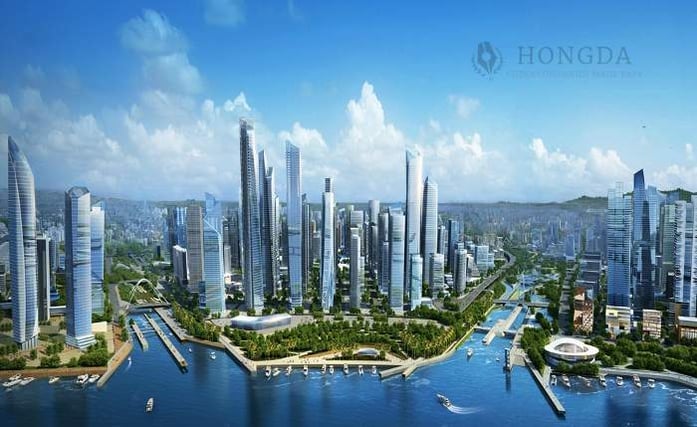 The establishment of the QianHai Zone (above) within Shenzhen is just another case of preferential policies being implemented to strengthen ties with HK, and provide foreign investors looking to set up a Shenzhen company in the zone with:
Lower labour costs

Lower rental costs

Closer proximity to mainland China manufacturing

Lower corporate taxes for businesses

Many financial incentives for businesses and individuals
A huge shopping complex is also being built in this zone, with more than 20 Hong Kong brands making the way over the border and commencing business on December the 7th 2015.

4) A company for every type of business person's needs
Whilst the setting up of a WFOE in China is perhaps one of the most popular business vehicles to choose from, there are different types of companies foreign business people can set up, each with their own unique benefits and drawbacks.
The varied selection on offer makes things incredibly easy to set up a company in any shape or size on this side. It gives business people free reign to choose a type of company that looks after their personal and business interests.
Check out our services page to find out more on the different types of companies one can register in Shenzhen when planning on doing business in China.
5) Its industrial and design parks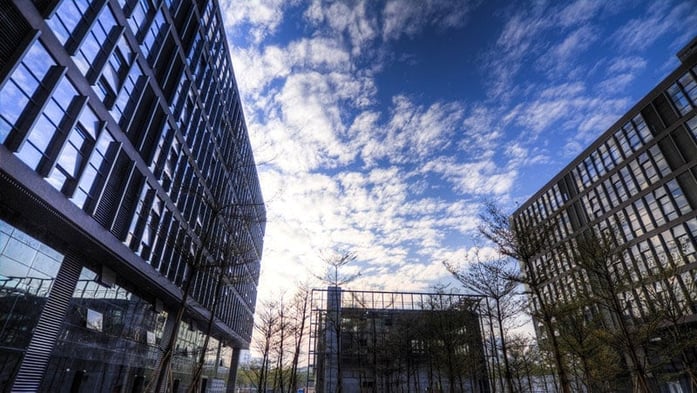 Shenzhen has specially cordoned off specific areas within its borders to accommodate for industrial and design parks:
Shenzhen Hi-Tech Industrial Park: Industries encouraged in the zone include Biotechnology/Pharmaceuticals, Building/Construction Materials, Chemicals Production and Processing, Computer Software, Electronics Assembly & Manufacturing, Instruments & Industrial Equipment Production, Medical Equipment and Supplies, Research and Development, Telecommunications Equipment.
Shenzhen Software Park: integrated with Shenzhen Hi-Tech Industry Park, an important vehicle established by Shenzhen Municipal Government to support the development of software industry.
Sino-Finnish Design Park: It is an industrial design program implemented in Shenzhen on the basis of cooperation between municipal governments of Shenzhen and Helsinki.
These parks are excellent incubators for startups as they cater to so many different industries. This provides the perfect base of cooperation between local and foreign businesspeople, promotes healthy competition and room for even greater innovation!
6) A doorway to the rest of Asia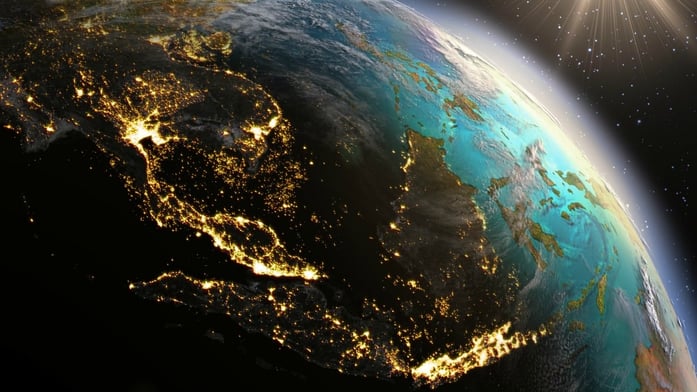 I have already mentioned Shenzhen's prime location amongst some of the biggest manufacturring cities in China as one of the top reasons why you should set up a company here, but it is worth noting just how accessible the rest of Asia is from China's most competitive city.
Setting up a Shenzhen company brings the rest of South East Asia so much closer to your doorstep. Trade between some of the world's most populous and prosperous countries such as India, Indonesia and Australia is made possible by Shenzhen's location and facilitated by its numerous ports, listed as the third busiest container port in the world.
Apart from the obvious business opportunities that Shenzhen, its ports and location presents, where does everyone go once it is time to take a break from the grind? South East Asia is home to some of the most beautiful destinations in the world, and many of these destinations are only a few hours away by air from Shenzhen. Mixing business and pleasure is just what the great city of Shenzhen is about!
>> Tweet these 6 reasons to open up in Shenzhen with your network <<
Have Your Say...
Are YOU starting a business in China soon? What questions, concerns, or issues do you have?
Are you interested in opening a company in Shenzhen? What attracted you?
That's it for 6 reasons why you should set up a company in SZ. If you do have any thoughts or questions about doing business in China please feel free to let us know by leaving them in the comments section below.
---