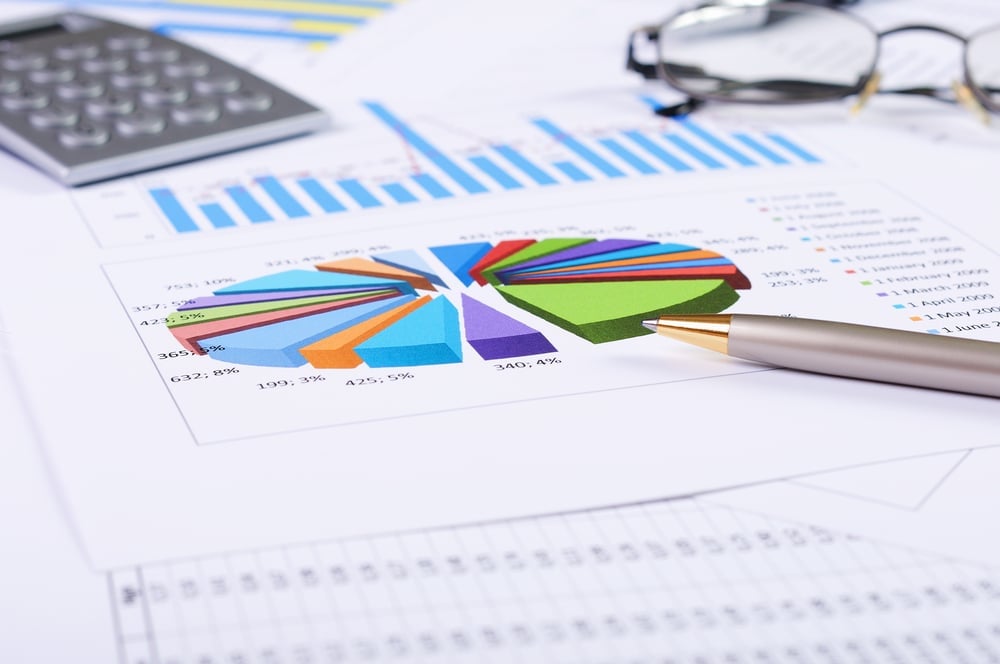 Let's take a look at bookkeeping in China, an important job that foreign investors need to consider when setting up a company here. I'll introduce bookkeeping, explain what a bookkeeper should be doing for you, provide some tips on whether to do it in-house or outsource it to a local firm and even more...
What is bookkeeping?
Bookkeeping is where a business tracks its financial transactions and all transactions coming in and going out are accounted for. Normally undertaken by an accountant or bookkeeper, the records allow a business to understand its financial performance, make decisions such as making equipment purchases or new hires, and have the information required in order to deal with taxes correctly.
Is it better to do bookkeeping in China in-house or outsource it?
If a business is willing to hire a dedicated staff member to handle their bookkeeping it can be done in-house in China, but a lot of foreign investors running, say, a WFOE in China choose to outsource their bookkeeping to local specialists (like Hongda ourselves) for a few reasons:
The initial investment to hire and train a bookkeeper/accountant is quite how and it takes time.
A local accountancy and bookkeeping firm has a pool of talent at their disposal and may well be more knowledgeable about rules related to your business than a single staff member.
Outsourcing tends to be cheaper than hiring a staff member who has a salary, social insurance, holiday pay, etc, that must all be budgeted for.
A specialist firm will likely have qualified CPAs (certified public accountants) on their books. Hiring one in-house would be expensive.
They are more likely to have a solid data security system, another worry taken off your hands as otherwise this would need to be implemented in-house at a cost.
Ultimately, outsourcing often makes sense for SMEs as it allows time and money to be spent on growing the business instead of swelling the team with extra staff. An experienced bookkeeper can also provide advice on financial and tax matters. too, which is certainly helpful for foreign investors who may not be so accustomed to the local rules.
What will a bookkeeper in China typically do?
Whoever handles your bookkeeping in China should be doing the following as standard everyday tasks:
Establishing an effective tax accounting system: Including preparing your accounting documents, books, and compiling registration and accounting statements




Keeping track of the Subsidiary ledger of fixed assets, and Subsidiary and general ledger

of inventory quantities and amounts




Providing feedback on the business's financial status and any issues




Handling the bank deposits balance, legality and compliance of original documents, and rationality of financial data



Issuing office Fapiaos (official invoices)
They also help keep your tax affairs in order by:
Filing Accounting books and tax declaration documents (they should print and file some types of documents monthly and also print annual accounting books)

Declaring your VAT and individual income taxes to the relevant authorities




Pre-declaring your corporate income tax and the final settlement of annual income tax

Providing advice on profit, goods turnover tax, and income tax management




Adjusting your seasonal Balance Sheet, analyzing the data, and offering suggestions




Offering advice and assistance for communicating with the local tax office about your business accounts



Making updates to your company's registered information (but not shareholder changes)
Calculating and dealing with export tax rebates
If this sounds like a lot, this demonstrates why a full-time member of staff is usually required to take care of it all in-house. If you consider the tax portion of the above list, though, you can see how a qualified bookkeeper/accountant is a valuable ally for your business, as they can literally help keep you compliant and make you more tax-efficient.
If we outsource our bookkeeping, do we need to pay attention to it in future or do we leave it to them?
Yes, you need to be aware of what they are doing even if you are not financially minded. An outsourced bookkeeper gives you a lot of peace of mind that everything is compliant and, hopefully, in the rare event of a mistake occurring their team would pick it up. Nonetheless, as the business owner, it's important that you or the legal representative of the company if that's someone else, keep lines of communication with the bookkeeper open so nothing gets missed.
They should be reporting to you, prompting you to sign documents as and when required, and preparing you to fulfil your tax responsibilities in any case, so there should be no reason that issues that could get you into trouble, such as mistakenly not paying tax, could happen.
How do we know if our bookkeeper is qualified?
When sourcing your bookkeeper, do your due diligence.
If you're hiring one, how much experience do they have? Do they understand Chinese and local tax laws? Do they have professional qualifications? It's all fairly straightforward, but this information may not be clear to foreign investors (therefore getting local help to hire staff could be a good call).
If you're outsourcing to a bookkeeping or accountancy firm, check the company's business license to validate how legitimate they are, check for local court decisions etc against them, check their staff and the professional qualifications that they hold, and see if there are any reviews online or on their website that you can refer to. English is probably your working language in China, so assess their English level. Struggling to communicate with your bookkeeper will not make for a comfortable relationship.
What's the next step?
Hongda can help handle your bookkeeping in China. Our experienced accountancy team is outsourced to by many foreign-owned companies around China.
If you're unsure about how to proceed, contact us for a no-strings discussion and we'll try and advise the best course of action for you to take to get your bookkeeping and accounting sorted.
Finally, you may enjoy this free eBook that introduces some of the key accounting information that foreign companies in China need to know about: