To work and reside in China legally you must apply for employment residence permit. An offline interview required by government for first-time residence permit application can be challenging for you. In this blog, Hongda lists everything you need to prepare for your residence permit interview so that you won't need to stress!
WHY DO I HAVE TO TAKE THE INTERVIEW?
According to regulation of National Immigration Administration and Exit-Entry Administration Department of Public Security Bureau, you may be required to go through a face-to-face interview when applying for you employment residence permit in China, and interviews always nerve! In this blog, Hongda helps to prepare for your employment residence permit interview by collecting the most frequently asked questions.
The main purpose of face-to-face interview is to verify that you provide true and accurate information for your application. Apart from providing your personal information, you also need to indicate that you fully understand basic information about your employer and your responsibilities at this institution. Besides your interview, the exit-entry administration authority may verify the purpose of the application and your materials through such means as telephone inquiry and on-the-spot investigation. If you provided fake documents or failed to provide convincing answers, your application may be delayed or refused.
WHAT WILL THE INTERVIEW BE LIKE?
The first part of your residence permit interview may focus on your basic personal information, as well as information about your accompanying family members. If you used to have a Chinese visa or a Chinese residence permit, you should give details of the recent one. Then the officers may move on to your connection to the society. You just need to answer to the best of your knowledge based on your previous experience.
After that comes the most important part. Remember that you are applying for an employment residence permit, and you should always keep everything regarding your employment and contract in mind, including information about your employer, your position, your job responsibilities, as well as your skills and expertise that make you qualified. Fortunately, Hongda helps you to prepare for you interview, alleviate the nervousness and make the best impression for a successful approval of your employment residence permit.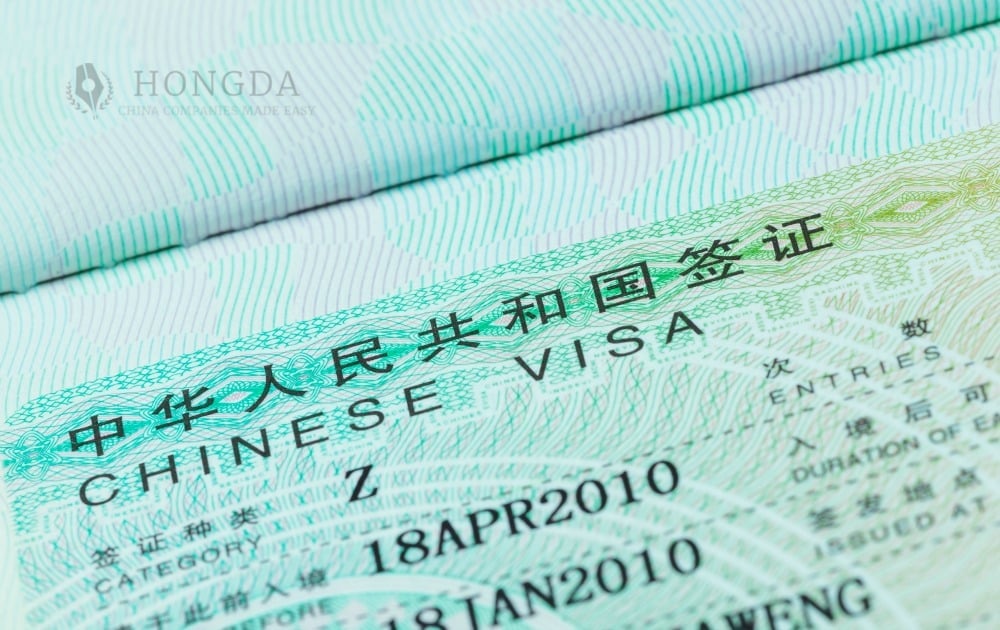 WHAT SHOULD I DO FOR THE INTERVIEW?
Prepare answers and practice responses to common questions
If you are working as the owner, director or manager of the company or your own WFOE, you should know the detailed information to the best of your knowledge, showing that you are the real boss of your business who knows the changes in the company. In addition, the administrative officers are more likely to ask about your plan to operate and expand your business, and an outline of your business plan will be of great help.
Typical questions include:
What is the name of your company?
What is the main business of your company?
What is your plan to start your business in the following one year?
Did your company start to operate? Do you have any supporting materials to prove your business progress?
How many staffs or employees are there in your company?
Do you know the estimated annual income of your company?
Apart from introducing your company, you should also be capable to answers in terms of your position and your responsibilities in the company. Go through every detail in your contract and remember the key words and numbers.
Typical questions include:
What is your position in your company?
What is your main responsibility in your company?
What is your monthly income?
Where is the location of your company or your office?
Do you have any previous experience related to your current position?
Bring supporting documents and materials with you
Hongda suggests that you bring supporting materials with you as the proof of your strong relationship between you and your employer. For employment residence permit, you should bring:
Your original copy of contract: your contract is a convincing proof of your employment in your company. It also includes key points such as your position, job responsibilities and monthly salary, etc.
Verification letter that expressing consent on the residence permit application by your employer: this verification letter is issued by your current employer to inform the officers that your company agrees to hire you and to provide help needed.
Copy of company's business license.
At the exit-entry administration reception hall, you may be required to complete the following form as a part of the interview. This form may vary based on the province you are applying for your residence permit in.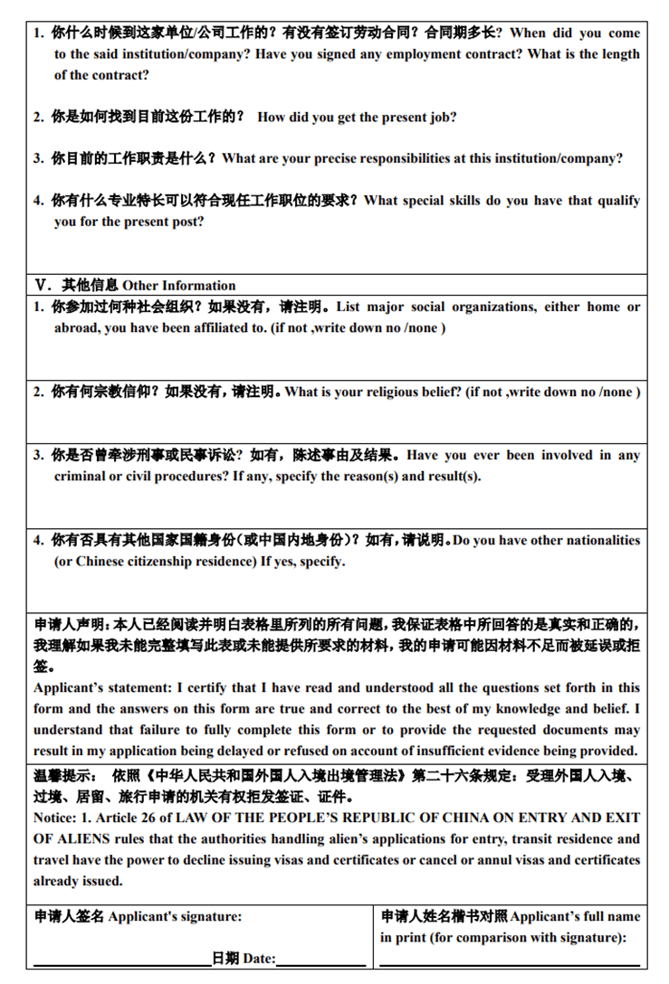 When you have answers to these questions, you should feel confident to go through the residence permit interview. Picture yourself answering questions in a confident and engaging manner in mind and relax, think the answers again, and give the officer a smile!
If you want to know more about residence permit and interview, please fill in the form below and contact Hongda team. We are always here to help!
---
Considering expending your business and continuing your success in China? Hongda offers you outstanding customized one-in-all business service solution from WFOE registration, bank account opening to Chinese visa application!