As a foreigner living in China, you may face a limitation of daily foreign currency transfer and settlement, and you must be wondering why. In this blog, Hongda tells you everything you may want to know about China's foreign exchange control and how you can purchase foreign currencies, deposit and withdraw foreign currency, bring cash while travelling, and receive transfer money. Keep Reading!
What is the foreign exchange control in China?

In general, foreign exchange control refers to the restrictive measures imposed by a country's government on the entry and exit of foreign exchange in order to maintain the balance of payments and the stability of exchange rate of its own country.

The concept of the "Impossible Trinity" is involved in the policy of foreign exchange control. Under the situation of an open international economy, three of the following cannot be achieved at the same time:
A fixed foreign exchange rate;
Free capital flow;
An independent monetary policy;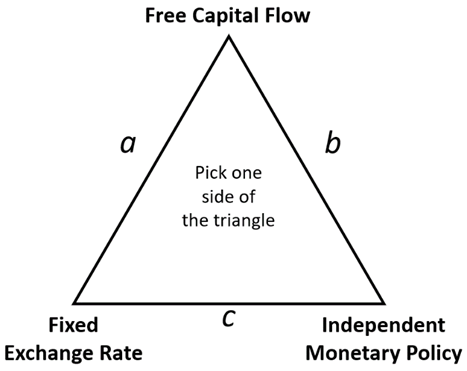 Fig. 1 The "Impossible Trinity in foreign exchange control.
According to the Principles of Macroeconomics by Prof. Gregory Mankiw, the Chinese mainland chooses option (c), which is the independent monetary policy and fixed exchange rate with the sacrifice of free capital flow. Consequently, people including residents and non-residents may face a limitation of foreign exchange.
What is the limitation amount of foreign exchange in China?
Corporate Foreign Exchange
If you are running a company in China, receiving and paying foreign currencies for your daily business activities, there will be NO limit for foreign currency settlement or purchase. With the deepening of China's business interactions with the globe, there are increasing number of foreign currency payments between Chinese and overseas companies. If you can provide convincing proof that the transactions and business activities are real, the foreign exchange control will not be applied to your business operation.

However, there are still some requirements for your company to get rid of the limitation. According to the "Guidance on Foreign Exchange Business under the Current Account" issued by the State Administration of Foreign Exchange, registration management of the "directory of enterprises with foreign exchange receipts and payments for trade" is implemented. For enterprises not listed on the directory, banks and payment institutions are not allowed to handle foreign receipts and payments for trade in goods in principle. The company should apply for the registration of directory to the local administration of foreign exchange. Small and micro cross-border e-commerce enterprises whose annual accumulated foreign exchange receipts or payments for trade are less than the equivalent of US $200,000 shall be exempted from registration.

The bank will be responsible for confirming the nature of the funds as well as the transaction subject, amount, and other elements listed in the transaction records. The company may be required to provide documents including business contracts or agreements, invoices, import & export declarations, entry and exit filing records, transport documents, bounded verification and endorsement lists, and other valid vouchers and commercial documents to prove the reality of your transaction. For service providers, you may be required to provide the following: (1). contracts agreements including the subject of the transactions and amount; (2). invoices or the settlement list including transaction parties, amount, and other elements; (3). Other documents that can prove the authenticity and legality of the transaction.

To be listed on the "directory of enterprises with foreign exchange receipts and payments for trade", the company needs to obtain the qualification of import & export of goods or services prior to application. If you want to know about the requirements for registration of the directory, you can get more information from our special license application page for the application materials for import & export licenses.
Individual Foreign Exchange



Individual Foreign Currency Purchases
The regulation on individual foreign currency purchases is more restricted. The annual amount for individual foreign currency purchases is up to 50,000 US dollars, both for Chinese citizens and foreigners. If the foreign currency purchase exceeds the limited amount, your application can still be approved when you provide information to prove that the money will be used for the following purposes:

(1) Paying tuition fees or living fees for self-funded overseas education:
Passport;
Valid visa or endorsement;
Certificate of admission or offer letter from overseas institutes (only for the first year or semester Tuition fees or living fees application);
Proof of tuition fees and living fees from overseas institutes;
(2) Paying university deposit for self-funded overseas education:
Passport;
Certificate of admission or offer letter from overseas institutes;
Proof of deposit fee from overseas institutes;
(3) Paying overseas medical treatment costs:
Passport;
Valid visa or endorsement ;
Certificate issued by a domestic hospital with the doctor's opinion;
Proof of expenses from overseas hospitals or medical centers;
(4) Paying overseas training programs:
Passport;
Valid visa or endorsement;
Admission letter or other certificate of training programs;
(5) Paying membership fees of international organizations:
Identification;
Notification of payments from international organizations;
(6) Paying international consultation fees:
Identification;
Consultation contracts or agreements;
Invoices or notification of payments;
(7) Paying overseas mail orders:
Identification;
Payment certificates such as order forms or advertisements;
(8) Rescuing or supporting immediate family members:
Certificates of immediate family member relationship;
Relevant certification materials for rescue or support;
Foreign Currency Deposit and Withdrawal
Deposit: If the accumulative value of foreign currency cash to be deposited is less than 5,000 US dollars, the individual can bring a valid ID (identification card or passport) to the bank counter and the process can be handled immediately. However, if the deposit amount exceeds the aforementioned limit, you should present the "customs declaration form" issued by the local customs, or the "foreign currency cash withdrawal receipt" from the previous deposit bank, together with your identification for your application to be processed.
Withdrawal: Withdrawal of foreign currency cash of less than 10,000 US dollars each day can be processed immediately at the bank counter. However, approval by the administration of foreign exchange is required if you want to withdraw foreign currency cash over 10,000 US dollars or equivalent foreign currencies.
Bring Cash Entering and Leaving China
Entering China: Individuals will need to report to customs when bringing foreign cash of over 5,000 US dollars or other equivalent foreign currencies.
Leaving China: Individuals who are planning to leave China while carrying foreign cash of less than 5,000 US dollars or other equivalent currencies are not required to report. When taking foreign cash between 5,000 to 10,000 US dollars, the individual should apply to the local bank for the "permit for taking foreign currency out of the customs territory". If you plan to carry foreign cash of over 10,000 US dollars with you when leaving China, you should submit an application to the local branch bureau of the State Administration of Foreign Exchange and obtain the "permit for taking foreign currency out of the customs territory" in advance.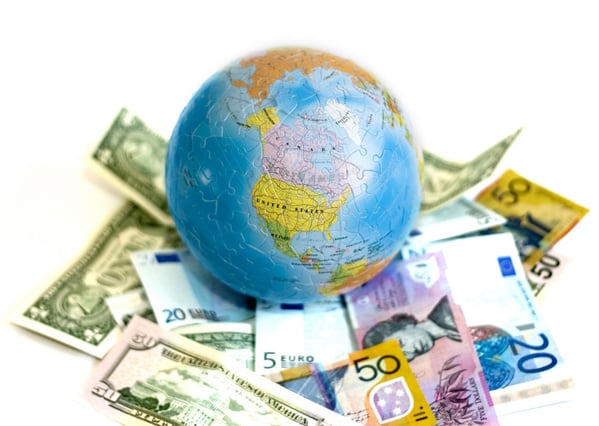 Receiving or Transferring Money from/to Overseas Countries
To receive or transfer money to overseas countries, you will need to have an individual bank account. If you haven't got a personal individual bank account, you can open your own bank account today with Hongda.
Receiving international funds: There is no limit when receiving international transfers. The receiver, however, may be required to make declarations of the money received based on the amount. The general process of receiving overseas money includes: (1). Open a foreign exchange account; (2). Provide basic information and import route to the sender; (3). If the funds to be received is over 3,000 US dollars, you will need to make an international business income declaration, which means that you need to prove the resource of the money (the foreign fund will not be settled if it is sourced from capital programs such as overseas stock investment or annuity insurance with dividend income); (4). International transfer check-in to your bank account. You need to make sure that the account name is the same as it is shown in the bank system. Missing a letter or the middle name will lead to the failure of receiving money.
Transferring money to overseas countries or regions: The limit for making international transfers to overseas accounts is up to 50,000 US dollars per day. Please note that the amount is different from the "foreign currency purchase" amount of 50,000 US dollars annually.
Conclusion
Due to the foreign exchange controls in China, it can be difficult to exchange between foreign currencies and RMB, and can be challenging to transfer money outside of China. It takes careful planning with the fully understanding of China's unique policies. You may also learn more about methods to transfer money from outside of China in this blog. You are also welcome to book a meeting with Hongda to know more and see what we can help you run your company and open corporate bank account or personal bank account . Don't hesitate to contact us and we look forward to hearing from you!