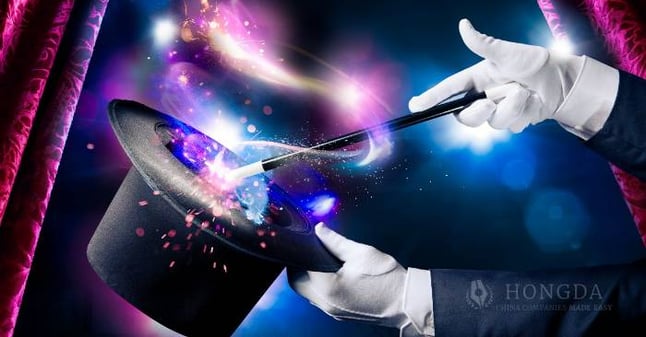 Here at Hongda Business Services a common question that we're asked is:
"What is the true cost for Hong Kong company registry? Is it a single process, or will it be an ongoing process requiring regular payments?"
So in this blog we're going to dispel some of the illusions around setting up and running a Hong Kong company by showing you which services will require you to spend money either before or during operating the company.
In this way, you won't get any nasty surprises along the way when starting a business in Hong Kong.
Ready? Pick a card, any card...
Hong Kong Company Registry Doesn't Need To Be All Smoke & Mirrors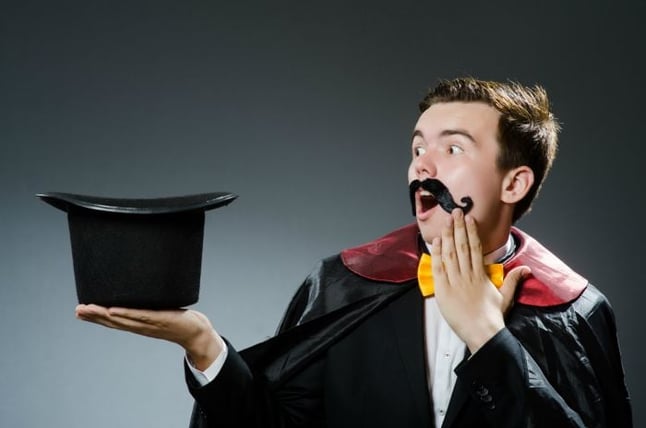 Forget all of this hocus pocus about opening a Hong Kong company only to find out that you need to pay yet more fees in the future that you had no idea were coming.
It may be in some organisations' interests not to let you know precisely what you need to pay out for Hong Kong company registry, but there is no need to be fooled by these smoke-and-mirrors tactics.
You need to know how much Hong Kong company formation will cost before and after the company is running, so you can:
Decide which agency is offering you the best value service
Budget for the forthcoming costs
Be in 100% control of your business
>> Click to tweet how much it costs to set up & run a Hong Kong company to your followers <<
Understanding What Will Cost Money
Firstly let's understand which elements of Hong Kong company setup will cost money, regardless of if they're before, or after the company is operating.
Hong Kong Company Registry: This process takes place before your company is operative of course. The necessary information will be filed to set up your company, a bank account will be opened, and the documentation will be issued in order for you to start trading.
Outsourcing your company setup is wise, as it offers you a the peace of mind that experts in the field are handling your case in a professional and clear manner and won't inconvenience you in any way.


Accounting: It may be that you can handle your company's accounting in-house yourself. In this case this is free of charge, aside from your time of course.
However were you to outsource accounting, or hire an accountant to handle the books, they would be responsible for keeping the books, preparing profit/loss and balnace sheet report, and reporting to management.
A problem may be that any accountant hired by you has a great deal of responsibility, whereas outsourcing is better value but you need to know that the agency will perform very well.


Annual Accounts Audit: As is most likely in your country, Hong Kong companies must have their accounts audited annually by a qualified CPA.
The CPA will audit your finances, work out your tax, and complete your profit tax return.
This cannot be done in house, and so the main issue facing companies is that you are paying the right person who will do an excellent job.
---
---
So if you hear that setting up your Hong Kong company is the only cost, then you're being fooled.
You'll also need to keep your accounts in order and undergo an annual audit, both of which will cost money unless you personally do them, or hire your own accountantfor the former (the latter must be done by an outside CPA).
Hold All Of The Aces When Undertaking Hong Kong Company Formation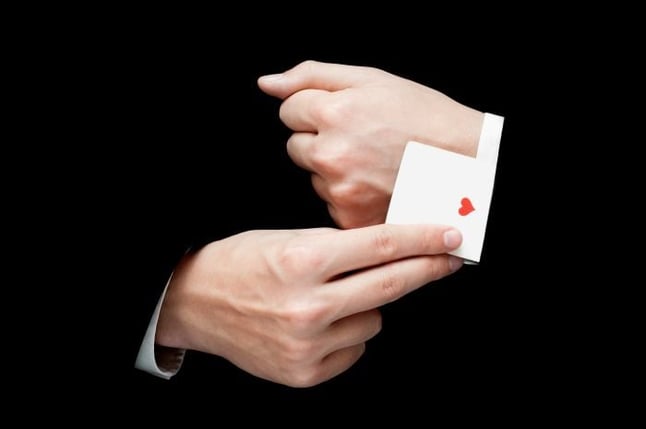 Beyond a single setup cost for the company, and the annual audit cost, you may not need to pay anything else unless you decide to outsource accounting too (or hire an accountant). By knowing this and being prepared, you hold the aces and can head off any potential costs.
Hongda Business Services' expert HK business team can handle the setup and running of your company as follows:
Hong Kong company formation cost > HK$ 6,910 (includes 1 year of secretarial services)
Annual tax return cost > HK$ 4800
Company notarization cost > starts from HK$ 7,150
Annual audit cost > starts from HK$ 6,910
Annually it should be costing somewhere in the region of HK$ 15,000 to run your company including outsourcing both accounting and the annual audit cost, but this could increase incrementally as you get busier and there are more business transactions in your accounts!
>> Click to tweet how much it costs to set up & run a Hong Kong company to your followers <<
Why Outsource?
Do you know how to start a business in Hong Kong? Can you spare the time to run around to different offices? Can you afford to make a small mistake and have the application rejected?
Exactly.
You're busy running your business, and don't need the stress of trying to cope with a complicated and unfamiliar situation.
This is why outsourcing to a local expert like Hongda will save you a lot of time, money, and worry intially and moving forward when your HK accounting being compliant is critical to your company's health and security!
We've got your back, and will report to you in plain English exactly what is happening from the get-go.
Now you know what you may need to pay for when opening a Hong Kong company and so there is no need to be confused or fooled by any of the vague information floating around out there!
Your Turn...
Do you have any experience with opening a Hong Kong company? If so, what would be your tips?
Did you outsource any of the process, or keep it in-house? Why?
Let us know if you have any questions and we'll be happy to reply, so leave them in the comments section below for us to answer!
---