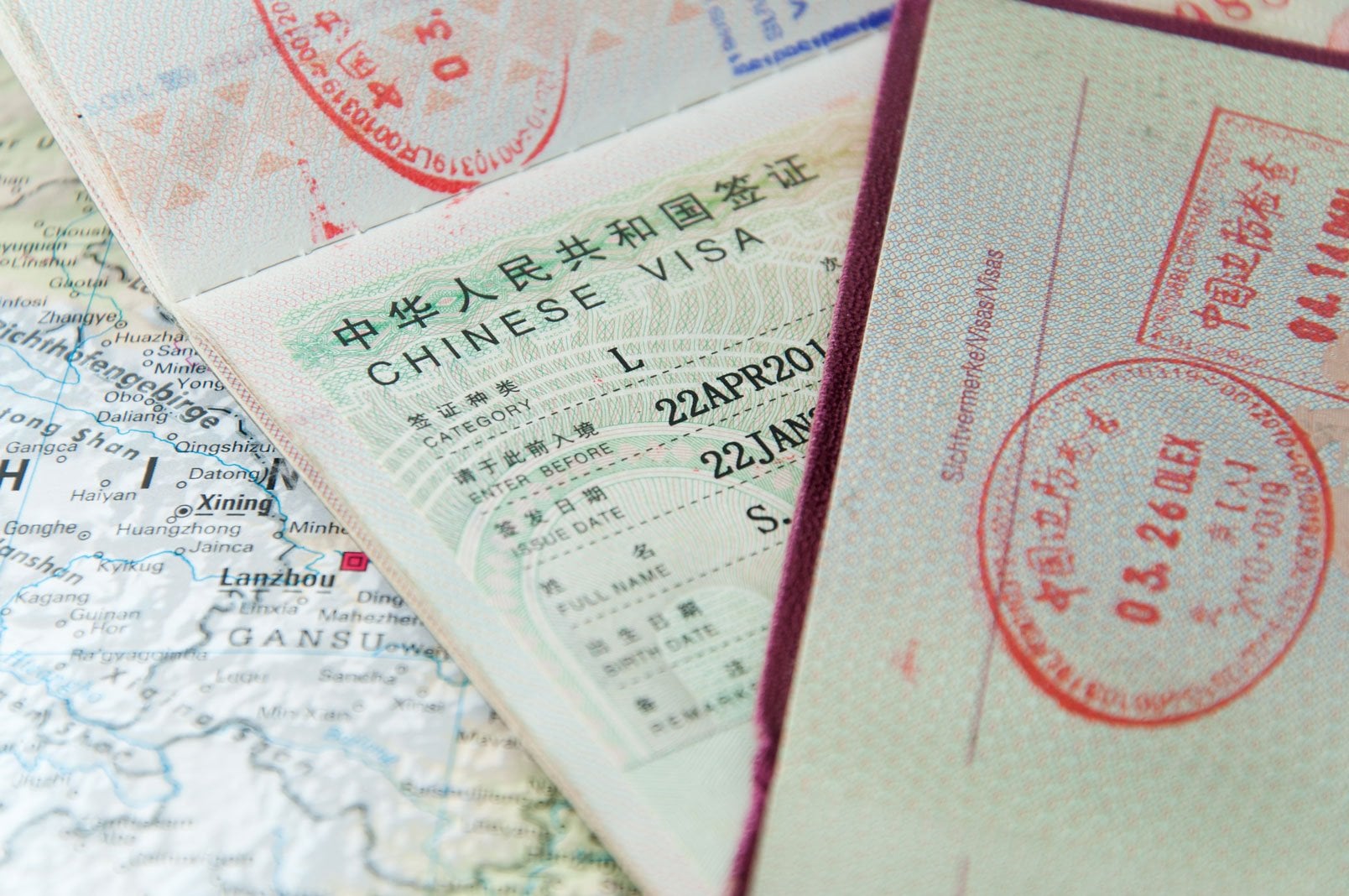 Everyone has heard how difficult it is for foreigners (and even Chinese abroad) to get back into while they have such strict controls over immigration and movement within the country to try and halt the spread of Covid-19.
While it has been possible for us to obtain work permits for some foreigners, there are far more hurdles in place these days than back in the gold old days of 2019 or earlier, such as the requirement to get an 'invitation letter' before you can even apply for a visa. That's what we're going to look at in this post...
What is an invitation letter?
An invitation letter for the Chinese visa application process is a kind of pre-screening step. The government are being extra cautious about whom they let into China and how many foreigners they permit, too. The invitation letter must be applied for and, depending on the applicant's location, etc, will be required before a visa can subsequently be applied for.
You may hear of two types of invitation letters: PU & TE letters. Both serve the same purpose, but the PU type is granted to applicants seeking a business or work visa (M & Z) and the TE for a visit visa (F).
Below you can see a sample PU letter: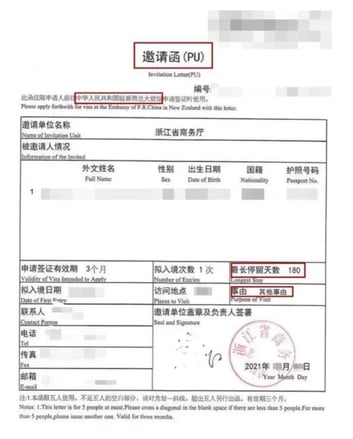 Does everyone need an invitation letter?
There are a couple of cases where foreign applicants are exempt:
Most foreign applicants will require one. However, a small percentage of foreigners who were able to obtain the SINOVAC vaccine (some parts of Eastern Europe offered it, as well as the Middle East, for example) will be exempt from the requirement and can go ahead with the visa application without it, however, you'll need to show the translated and notarized vaccination certificate from wherever you got it in your application.


Foreigners holding valid Chinese residency permits who have travelled abroad do not need an invitation letter to reapply as long as their residency is still current.
What's the visa application process for foreign workers planning on emigrating to China?
Right now it is similar to before, but with added steps (and lots of quarantine and Covid testing).
Prepare the documents required in your country (this will include Covid tests at a China-accredited testing lab)
Apply for the PU letter at the embassy/consulate*
Upon receipt of the PU letter, apply for the Z visa
Upon receipt of the Z visa, more testing and then apply for e-HDC (HealthDeclaration Certificate) health status QR code
Travel to China
Register where you're staying and undergo medical examination upon entry to China
Quarantine and observation, plus follow-up testing
Release, commence working and living in China
Apply for the foreign worker's residence permit in person at the Public Security Bureau or relevant office
They cancel the Z visa and place the residence permit page into passport
*Note: It may take 1-2 months to obtain the PU letter alone and the employer must apply.


What does a company require to apply for an invitation letter for a foreign member of staff?
Employers need to apply for the invitation letter for their foreign staff member.
They'll need to submit the following to the local embassy or consulate:
Application letter
Form for inviting foreigners to their location city
Company business license
Copy of business registration
Most recent tax certificate
Company epidemic prevention measure plan
Invitation letter signed by foreign staff member
Foreign staff member's passport info page (6+ month validity required)
Work permit notice
Who, realistically, can obtain an invitation letter?
The government can grant as many invitation letters and visas as they like, but they are purposefully limiting the number of people coming into China to slow Covid's spread. So, realistically, most people won't be granted one.
If you're a key member of staff of a large and well-known business, a high-level manager of an SME operating in China (such as a WFOE), or you are an expert of some kind, it's unlikely you'll even be invited to apply for a visa at this point.
Family members of these staff will also apply for the letters and can be granted them so the family can travel together.
There have been some cases where foreigners with family in China have been granted invitation letters on compassionate grounds, such as to visit ill relatives or to attend funerals, but these seem few and far between.
Additional tips for a successful application
The invitation letter is addressed to the applicant's local embassy or consulate, so the subsequent visa application should be made there.
The applicant's location will be taken into account. If they have travelled (or resided in) a country that China classes as 'high-risk' in the month before application for the invitation letter, it may be denied. This is most of the West, unfortunately. Anecdotally, some foreigners travelled to certain 'lower-risk' Asian countries and stayed there for weeks or even months before applying in order to be able to succeed.
Prepare for the entire process of obtaining an invitation letter, visa, quarantine, and getting back to normal in China to take several months. You and your employer need to be aware of the lengthy timescale and work around them.
Be sure to translate all documentation required for visa applications etc into Mandarin and notarize documents where needed.
Get help!
Yes, getting a work visa for China has gotten a lot more complex. We have had success, though, with some clients, so if you're stuck and unsure of how to obtain an invitation letter, or what a certain document needed for your work permit is, reach out to us. We can help you!