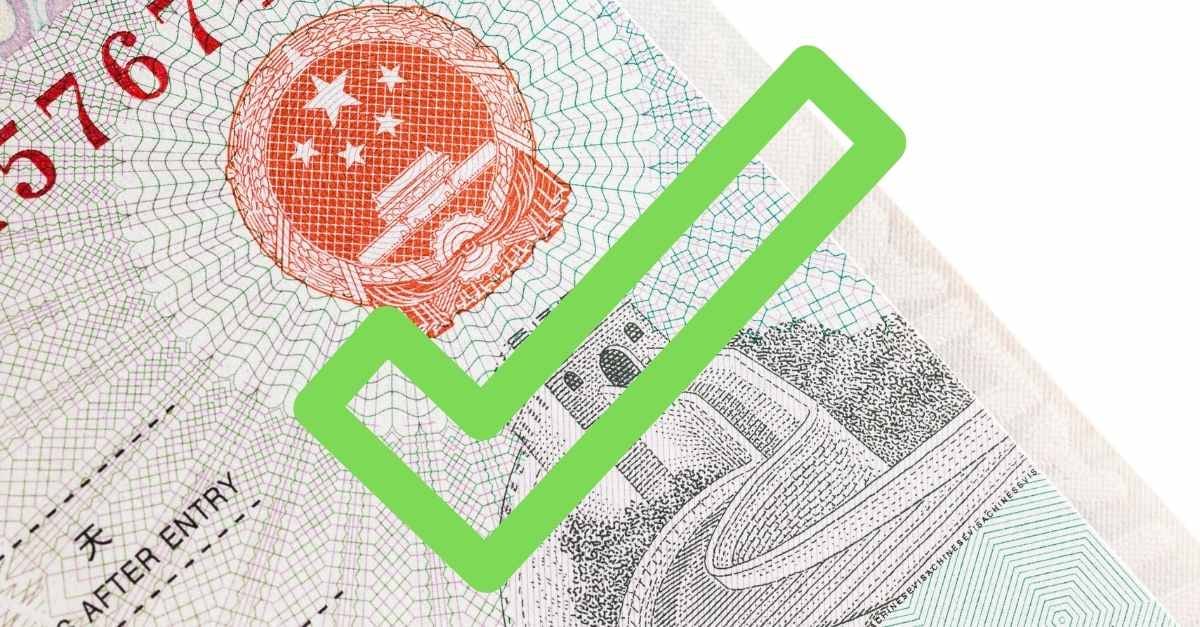 Since the onset of the coronavirus pandemic, China has tightened regulations and severely restricted foreigners' movements into the country.
We wrote about the challenges travellers face in getting to China before, but there is at least a glimmer of hope when it comes to working and living in China as it is possible to obtain a work permit and travel into China right now. Let's see how...
Obtaining a new work permit now
Most visa applicants simply cannot apply for a visa, such as if you are a tourist or want to get a temporary business visa to visit suppliers.
However, it is possible to get a new Z-visa right now (you can learn more about China's work visa requirements here).
Here's a Z-visa we just obtained for a customer allowing them to travel to China: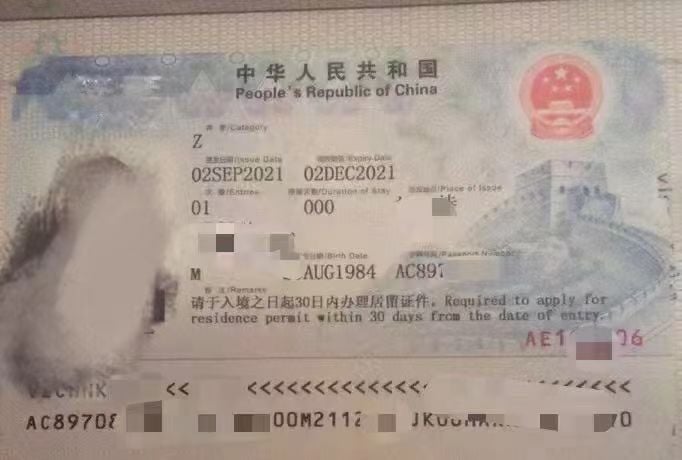 Once they arrive in China, they must go through the mandatory 14 day quarantine period as well as comprehensive Covid-19 testing (this is used for all people travelling to China, both foreigners and Chinese nationals).
After this, the visa will be converted into a work and residence permit by the local public security authorities and the individual will be provided with a work permit card that contains all of the information in a QR code.
How was this possible?
In this case, we opened this person's new Chinese company (a WFOE) for them, made sure it was set up and operating correctly and legally, and then applied for the Z-visa through the company.
We advise people who want to open a company in China to do so first and then use the company to 'hire themselves' as a foreign staff member. If it's your business you may well be the legal representative anyway which is a clear reason for the Chinese embassy staff to accept your application if everything is in order.
There are some additional hoops to jump through if you are going to be successful. You will probably need:
An invitation letter (PU/TE) - these are issued by most major cities such as Shenzhen, Beijing, Shanghai, Xiamen, etc, but are currently very difficult to obtain due to the pandemic control.
You may also need:
Proof of a full inoculation against Covid-19 with

Chinese-produced vaccines.
Does nationality make a difference?
It may do.
In this case, the applicant was from a small country. It may be that embassy staff faced with fewer applications were more open to granting the visa.
For larger countries where there is a heavy demand for even work permits, it may be harder to obtain one. In addition, a country's political relationship with China may be taken into account, too.
Why might my application be denied?
The embassy staff deem you as having no necessary reason to be in China. Companies must give very thorough information to prove that your presence is required, such as you being the legal representative of an active Chinese company in this case.
Your application documents aren't complete.
You have a criminal record.
Will the visa situation change anytime soon?
It doesn't look hopeful for most travellers with the exception of those who are coming to live and work in China (understandably, these are the minority of people who actually want to visit China).
Recently, Chinese foreign ministry spokesperson Hua Chunying also ruled out the easing of visa curbs in the near future. She said (source):
Our measures are appropriate and we will make the necessary adjustments in accordance with the evolving situation. Since the onset of Covid-19, China has been adopting quarantine measures in a scientific manner based on law. The pandemic is still spreading globally. So, the Chinese government has taken a lot of measures and we are also adjusting the measures in accordance with the evolving situation to protect the safety and health of the relevant personnel.
In another blow to would-be travellers, the government have confirmed that international spectators will not be permitted to attend the Beijing 2022 winter Olympics between Feb. 4 to Feb. 20. If this is the stance that is being taken for a very important global showcase of the PRC, this makes the government's position on opening up to tourists in the next few months very clear indeed.
I need help to apply for my China work permit...
We helped this customer, so we can help you! First, download the free China work visa checklist below and if you want to discuss your situation with us, you can contact us anytime.