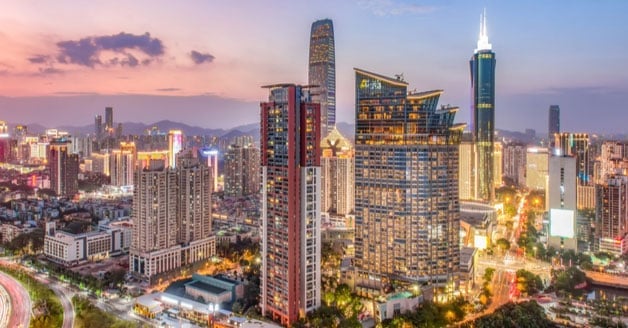 As we continue our pursuit of becoming China's leading business service provider, we are excited to announce our new partnership with Guangdong Pan Xin Law Firm and Liang Ke Li Wei Intellectual Property Office.
Hongda Business Services has had the pleasure of helping numerous companies achieve success since 2007. With this new partnership, we are now able to provide our clients with additional support through legal, compliance, and intellectual property services, and now offer:
Domestic & Foreign Company Registration
Bookkeeping
Tax Planning
Shareholder Structure Design
Overseas Investment Approval Application

Including Due Diligence, Feasibility Analysis Report, and Investment Environment Analysis Report

Intellectual Property Consulting
Our team can provide all our services in both English and Mandarin for companies looking to invest in China, and Chinese companies interested in investing overseas. For more information on our services, please visit our Services page.
A New Beginning in a New Office
With the addition of our new services and team members, we have relocated to bigger, new offices in both Shenzhen and Hainan, in order to continue taking care of your company's needs in China.
Shenzhen Headquarters:
Unit 605-608,
Langshi Building,
Keji South 12th Road,
Nanshan District,
Shenzhen*
* Please note that our original office is no longer in use, though our phone number and email remain unchanged.
Hainan Branch:
Fullsing Town Internet Innovation Park
A1-2001, Fullsing Town,
No. 32 Binhai Avenue,
Longhua District,
Haikou, Hainan Province
Hongda Services in Hainan
As a Free Trade Zone, Hainan has opened itself up to foreign investment. We can assist interested investors in analysing the investment market and arrange meetings with the local government.
Hongda has helped over 10 foreign enterprises set up shop in Hainan while ensuring they remained compliant with local regulations. Foreign employees were also able to obtain a 2-year work visa through us.
We Appreciate Your Support
We want to thank you for your support in the past 12 years. To further develop our services, we will soon be establishing a think tank to attract financial, trust, and legal experts from across the globe. We look forward to offering you an even wider range of services for your business needs soon.
---
For more on how Hongda's new services can help your business, feel free to contact us for a free consultation.