When it comes to expanding into China, companies have a variety of options available to them. One of the most attractive options here is a joint venture, which can prove to be the smartest business decisions one could make as proven by the recent mega-merger between Uber Technologies Inc. and Didi Chuxing Technology Co.
Establishing a strategic partnership involves the sharing of various resources between both parties and if the right local partner is found, could mean increased market share and greater profits. Finding the right partner is crucial and can often come from the most surprising of places.
Take a look at why Uber and Didi decided on a joint venture in China...
Uber & Didi
The feuding battle for China's ride-catching market has been a costly one but has come to an end when Uber has traded its local operations for shares in Didi Chuxing. Uber now the biggest shareholder owning 17% of Didi Chuxing, has decided to shift focus to other countries for its independent market.
Both Uber and Didi have invested billions of dollars in the China market but without short term profit which was key to the joining forces to achieve a sustainable agreement. Uber will remove its operations out of China but will take a stake of the reigning champion in the ride-catching industry.
Uber Chief Executive Travis Kalanick said in a prepared statement.
The merger "frees up a substantial resources for bold initiatives focused on the future of cities—from self-driving technology to the future of food and logistics." Operating in China "is only possible with profitability."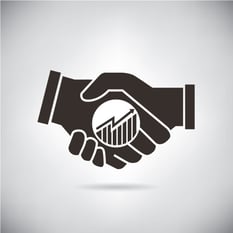 Didi Chuxing will invest $1 billion in Uber's global company and in return will receive the Uber brand, data and business in China as part of the merger.
Didi founder Cheng Wei and Uber Chief Executive Officer Travis Kalanick will also join each other's boards.
Read the full article here.