Beware the unseen forces infringing on your trademarks in China
Counterfeiting is unfortunately one of those scary things that remains rife in China, and unlike knowing who to call when there is 'something strange in your neighbourhood', a lot of brand owners' trademarks get possessed before they even have a chance of staking their rightful claim over it.
China trademark horror stories have opened the eyes of those looking to do business here, and these days more and more brand owners are beginning to recognize the need to persist in protecting their intellectual property in this vast market with its unique trademark laws.
As brand owners and China become more serious about IP protection, trademark filings are continuing to skyrocket and local law firms/agencies are doing a better job at processing them, and handling disputes as they arise.
>>>Nip trademark infringement in the bud! Beat the trademark squatters to the punch! Learn why and how to do a China trademark search here!<<<
Incursions by foreign law firms over the past few years have gone a long way to helping incentivize local outfits to increase their responsiveness and quality, and standards are being raised across the board.
Today, brand owners can enjoy a wider range of options than ever before when it comes to protecting their trademarks. In this blog post we will introduce some of the top ranking local & foreign firms that one can call when dealing with infringement of your trademarks in China.
Let's get right to it!
The world's leading China trademark professionals 2016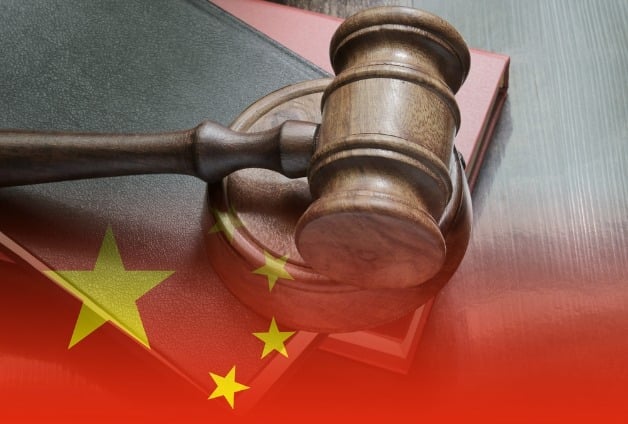 What follows are some of the top firms with a presence in China and many with branches in other key cities abroad, providing companies that do business from West to East (and vice versa) complete coverage when it comes to trademarks and protecting them.
*Rankings found on World Trademark Review
Gold standard firms
CCPIT Patent and Trademark Law Office
Awarded the IP Law Firm of the Year at the China Law Awards 2016 hosted by ALB of Thomson Reuters, CCPIT Patent and Trademark Law Office is the oldest and one of the largest full-service IP law firms in China. This firm has 274 patent and trademark attorneys, of whom 72 are qualified attorneys at law.
They provide consultation, prosecution, mediation, administrative enforcement and litigation services relating to patents, trademarks, copyrights, domain names, trade secrets, trade dress, unfair competition and other IP-related matters. Headquartered in Beijing, they also have branch offices in New York, Tokyo, Munich, Hong Kong, Guangzhou and Shanghai.
NTD Intellectual Property Attorneys
NTD Intellectual Property Attorneys, established in 1987 under the name NTD Patent and Trademark Agency Limited, was one of the first four Chinese law firms to provide legal services in the area of intellectual property for both international and domestic clients. Over years of development, NTD has grown into one of the leading IP law firms in China, with its main office in Beijing, offices in Hong Kong and Shanghai and liaison offices in New Jersey, Paris and Tokyo.
They are a full-service IP law firm that can meet all of their clients' diverse needs in the field of intellectual property. Services include patent prosecution and invalidation; trademark registration, oppositions and cancellations; copyright and domain name registration; anti-counterfeiting investigations; administrative raid actions; IP litigation; customs protection; IP searches and analysis; watch services; IP consultation; IP licensing and assignment; and contract dispute arbitration.
Unitalen
Since its establishment in 1994, Unitalen has assumed its place as China's pre-eminent full-service IP law firm. Our staff – comprising 600 attorneys, paralegals and law clerks – provides services to clients from our branch offices in the United States, Japan, Hong Kong, Taipei, Shanghai, Hangzhou, Wenzhou, Jinjiang, Haikou, Qingdao, Shenzhen, Changsha, Baoding, Kunming, Chengdu, Zhengzhou, Xi'an, Chongqing, Guangzhou, Changchun, Hefei, Dalian, Dongguan and Suzhou, centrally coordinated by our Beijing headquarters.
With many years of practice in this field of law, Unitalen has blossomed into one of China's largest IP law firms, offering the full suite of IP and other technology services, including procuring, licensing and enforcing IP rights and providing guidance to avoid infringement of existing third-party IP rights.
Silver standard firms
Kangxin Partners, PC
Kangxin Partners, PC is a leading IP law firm licensed by the State Intellectual Property Office (SIPO) and the State Administration for Industry and Commerce in China.
Since its establishment in 1994, Kangxin has grown into a leader among IP law firms in China, with five offices located in Beijing, Xi'an, Germany, the United States and Japan. The firm's client base includes international companies from China, the United States and Europe. Kangxin represents many different businesses, including start-ups, well-known domestic entities and Fortune 500 multinationals. Each year, Kangxin grows exponentially while continuing its focus on providing exceptional IP services. Kangxin achieves these service goals through continuous internal professional training.
Zhongzi Law Office
At Zhongzi Law Office, we have built up the largest IP practice of the general commercial firms in China. The IP practice group provides the full range of services in all aspects of IP law – counselling, prosecution, enforcement and litigation. The group's practice encompasses patents, trademarks, copyright, unfair competition, trade secrets, trade dress, breeders' rights, integrated circuit layout design, franchising, licensing, IP management and transactions. Their services further extends to other IP and technology-related matters, including advertising, consumer rights, product liability, technical document research and translation and administrative procedures relating to the pipeline product protection of pharmaceuticals and agrochemicals.
The patent team comprises highly experienced and specialised attorneys with degrees from the country's leading universities and institutes in practically all fields of science and technology, including pharmaceuticals, biotech, chemistry, chemical engineering, telecommunications, computer science, electronics, material science, physics, machinery and mechanical engineering. While actively representing clients in traditional industries, we place an emphasis on high-tech areas: life sciences and healthcare, telecommunications and computer science.
ZY Partners
ZY Partners is a boutique law firm with more than 17 years of expertise, providing the full range of IP legal services to major multinational corporations, growing enterprises, high-tech companies and other innovative clients.
The key partners of the firm have excellent credentials and are well recognized for delivering top-quality service to clients. The firm has a team of over 40 experienced lawyers and patent attorneys representing innovation-oriented multinational corporate clients in cross-border transactional, non-contentious and contentious matters.
Bronze standard firms
AnJie Law Firm
Headquartered in Beijing, with a branch office in Shanghai, AnJie Law Firm was founded by a group of experienced lawyers committed to providing high-quality services to international and domestic clients. Their attorneys are trustworthy advisers with years of legal experience in a wide variety of fields, including general corporate matters, private equity deals, cross-border mergers and acquisitions, intellectual property, employment, government policy, antitrust and regulatory matters, privacy and high-stakes litigation and arbitration.
Lung Tin Intellectual Property Ltd
Founded in 1994, Lung Tin Intellectual Property Ltd was one of the first Chinese IP firms to be approved by the government to represent international clients in China. Headquartered in Beijing, Lung Tin has more than 230 staff members, 110 of whom are attorneys. Lung Tin has branch offices in Hong Kong, Shanghai and Shenzhen, and representative offices in Japan and the United States. Since its establishment, Lung Tin has grown into a prominent full-service IP firm, with a worldwide network of strategic alliances that allows it to provide clients with global IP services.
Panawell & Partners, LLC
Panawell & Partners, LLC, founded in 2003, is an IP boutique firm. It is licensed by the State Intellectual Property Office (SIPO) and the State Administration for Industry and Commerce (SAIC) to provide both domestic and overseas clients with the full spectrum of services in all fields of IP rights.
Panawell's practice includes the drafting, filing, prosecution, licensing, assignment and enforcement of patents, trademarks, copyright, computer software, trade secrets and domain names. This includes taking action against IP rights infringements, counterfeiting and unfair competition before government bodies and courts at all levels. Panawell's professional team also advises on IP investment, strategy and management.
Conclusion
That concludes a quick introduction to some of China's top trademark firms. China is definitely on the road to taking IP protection and trademark infringement a whole lot more seriously, but one of the only sure-fire ways to protect your trademark from infringement (and for your claim over it to hold up in court) is to file it before anyone else does.
This will go a long way to ensuring that the team you hire will have the legal legs to stand on should any horror story begin to unfold.
Have you registered trademarks in China before? Do you have any horror stories of your own to share with our community? Please let us know in the comments section below...
---