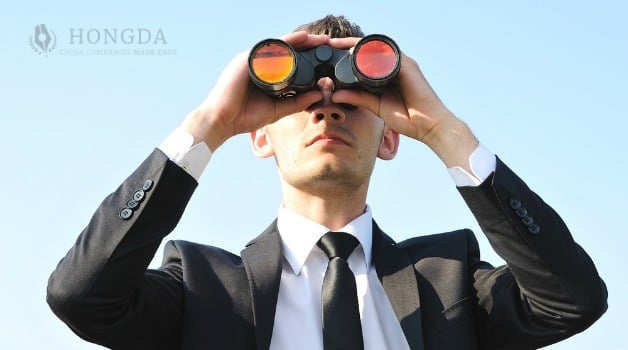 There are almost countless tales now of foreign companies in China being caught out by not having undertaken China trademark registration in good time, or at all!
Had they done a China trademark search this disaster could perhaps have been avoided, as they'd have had prior warning that they were sailing into stormy waters.
But what is it about trademark law in China that makes doing a search in advance of registering your own, or perhaps even deciding to enter the China market for the first time, so important?
Let's look in more detail here...
Fail To Register, Prepare To Fail
Just to go back to my point above, foreign companies and personalities have failed to plan their China trademark registration in advance and have had their fingers burnt.
While it is possible to do a China trademark search and find out if someone has registered your trademarks, or those very similar to them, before you, some high profile names have still suffered from this 'trademark squatting.'
This has led to famous sporting stars, footballers, losing their own names and then having their names used to flog all kinds of products in China without their say-so such as pesticides, bathroom products, clothes, and shoes. Why? Because enterprising individuals registered them as their own trademarks, and in some cases only the Chinese translation. (Source: Chinadaily)
In short, in China anyone who can register an unclaimed trademark first owns the rights to it, even if it belongs to a foreign company, organisation, or individual abroad. This is known as 'first-to-file.'
>> Tweet This <<
Some allowances can be made by the courts if there is proof that a famous marque has built up their brand and can prove that they're globally famous and well-known enough that their trademark in China should only be registered by themselves. However, to get to this point would still require some very expensive and excruciatingly slow Chinese litigation to solve.
Make no mistake, as a foreign company considering entering the China market, if you have intellectual property (IP) of any kind, you must protect it lest someone take it from under your nose for their own benefit.
According to Mark Cohen, former intellectual property attache for the U.S. Embassy in Beijing and now a visiting professor of law at Fordham University: "It's not as sexy as counterfeiting, but trademark squatting is a big problem. The system creates lots of opportunities for abuse. It's very common for foreign companies to give in and pay."
(Source: LAtimes)
Download our FREE eBook "An Introduction To China Trademark Registration" and learn why and how to protect yourself when doing business in China.
How To Run A China Trademark Search?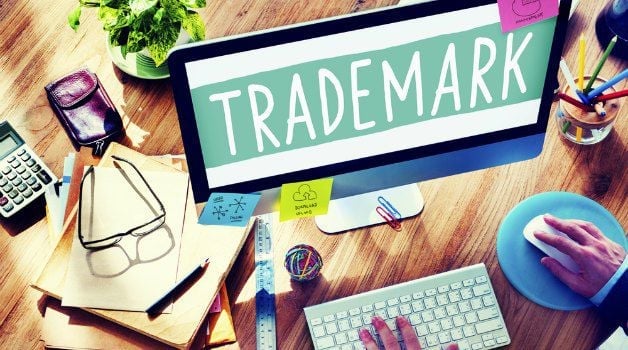 To avoid trademark squatting, or at least the issues that arise from it such as needing to pay a settlement fee to regain what should rightfully be yours, running a 'pre-application trademark search' from the China trademark office is necessary.
You can do a China trademark search for free using the official SAIC TMO trademark database (Warning: You can only do this in Chinese, but the resource is there in any case, so get local help if you need to). >> Tweet This <<
Often it's necessary to commission a registered agency to do the search for you as foreign companies without a functioning presence in China may not undertake one directly, although if you do have a China company, such as a WFOE, you are free to do your own search although this will necessitate thorough knowledge of Chinese language and trademark law.
Why To Run A China Trademark Search?
Doing this search will give you the following benefits:
Flag up the same or similar trademarks which are already registered

Give you enough warning to change your trademark for China before already starting production or trading (in the case of it already being taken)

Confirm that your trademark is available
Give time for you to start litigation over a trademark dispute, which could take years
If this blog post leaves you with anything, it is that something as simple as the free trademark search from the China trademark office could save you a lot of time, hassle, and money in terms of needing to change your plans, branding, packaging etc, settling out of court to gain the rights to your trademarks, or fighting a perceived infringement in Chinese court.
Even if your trademark has been squatted, at least now you know and can adjust your activities in China accordingly. For instance, the Chinese translation of your overseas trademark is the key trademark in China. If someone has registered one that is a direct Chinese translation, perhaps you can choose one that is similar, but less so, but which does a good enough job in China. Your counterpart can use your preferred trademark, but they can't create and sell your products or services, and so you have got these in your favour.
Have you registered trademarks in China before?
Do you have any cautionary tales to share with our community?
What would you like to know about China trademark registration, or how to contact the China trademark office?
Let us know by leaving a comment below please.
---