Qianhai reached a total of 100k companies registered late in 2016, but globally comparatively few know of the many benefits this region holds for setting up a company as a foreigner.
Opening a company in Hong Kong is easy enough but getting a bank account set up for that company can prove difficult, and it's making it hard for startups in Hong Kong. So where do you go when you want to get a foothold in Asia? Qianhai financial district in Shenzhen has been stepping up to the plate as a viable option, which explains why there are over 100k companies registered in the region and why you should be one of them.
What Exactly is Qianhai?
QianHai in Shenzhen, full title "The Qianhai Shenzhen-Hong Kong Modern Service Industry Cooperation Zone," is a special financial district situated to the far West of Shenzhen. Qianhai isn't more than an hour and a half away from all other major PRD commerce and manufacturing hubs: Dongguan, Foshan, Guangzhou, and Zhuhai as well.
>>CLICK HERE FOR YOUR FREE QIANHAI WFOE CHECKLIST<<
QianHai began to be developed by the Chinese government in 2010 in order to offer a kickstart for a certain range of businesses seen as beneficial to China's economy in the future, as well as strengthening ties between the Mainland and Hong Kong. It aims to do this by offering a range of attractive benefits in order to bring in services and promote those who wish to innovate.
Why Should You Be Part Of The 100k+ Companies in Qianhai?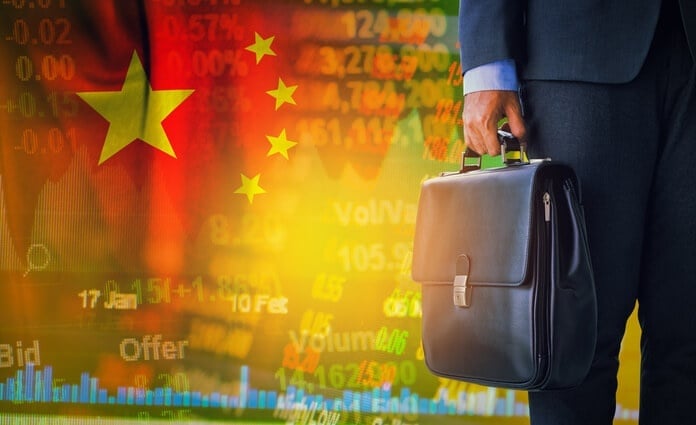 Companies registered in Qianhai that meet certain criteria are assessed on a preferential tax rate of 15%, as opposed to the conventional 25% for China. Individuals that qualify are assessed on a 15% rate, far lower than the standard 40%.
Benefits of Setting Up in Qianhai:
Tax breaks and benefits

Free and open financial policies

One of China's largest startup incubators & accompanying investment opportunities

World-class logistics

Higher quality internet and telecoms than much of the rest of Mainland China

Advantageous subsidies for companies in certain industries
This has attracted many Hong Kong, Mainland, and multinational companies to set up in Qianhai to draw from the obvious benefits, and you could be doing the same with your company. As stated in the title of this blog, as of July 2016 there were 100,000 companies registered in Qianhai with a total capital base of 4.971 trillion yuan ($7.190 Billion USD), roughly ten times higher than in 2014, looks like the right time to jump on the bandwagon.
What Kind Of Company Can I Register as a Foreigner in Qianhai?
A WFOE is arguably 'the best' type of company for foreign companies to open in China. Some naysayers will tell you that it isn't possible to run a company in China without interference from a Chinese partner or government, but this isn't true at all, and let's be honest nobody needs that kind of negativity.
Fact is you will be dealing with Chinese clients, customers, or suppliers, however, it's not compulsory to go into business with them.
It's all in the name:
"Wholly Foreign Owned Enterprise."
Features of WFOE:
100% invested in and owned by foreigners

Can invoice in Chinese Yuan RMB

Can import and export goods to and from China

Can transfer profits in and out of China

Can protect Intellectual Property Rights

Can hire local and foreign staff in China
In short, foreign businesses can operate within China while retaining complete control. You can read more about what exactly will be required to set up a Qianhai WFOE in this Free Checklist.
What About Office Space?
A lot of companies looking to set up in Qianhai run into problems with a lack of office space and related facilities. Many of the office buildings, roads and railways are still under construction, but the situation should improve by the end of this year when more office space and roads are completed, with the whole infrastructure to be completed by 2020.
However, when registering a Qianhai WFOE with Hongda you automatically receive a virtual office situating your business in Qianhai so you don't have to physically register an office there, but, to set up a company bank account the bank will require confirmation of a physical address in China from you. This address doesn't have to be in Qianhai itself but will have to be a physical address and lease agreement from you.
In a recent interview Witman Hung from the Hong Kong office of Qianhai Authority said "The idea is to encourage young people in both Hong Kong and Shenzhen to try and establish more startups to develop their creative ideas into real business plans,"
Qianhai financial district seems to be optimizing for entrepreneurs and innovators, which is a real positive space to be in for both startups and expanding companies.
Have you thought about opening a company in Asia, where are you planning to set up? Have you had any experience with startups in China or Hong Kong?
We'd like to hear about your experiences, or if you have a question, just add it to the comments section below and one of our consultants will respond to any queries you may have.