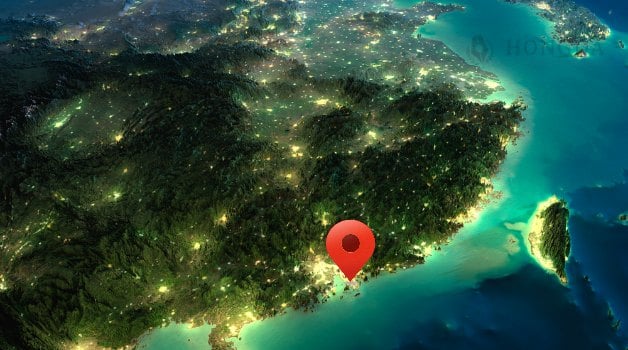 Today new tech startups may do worse than to consider starting a Shenzhen company.
Even though China is very far from the West, it offers startups many benefits aside from its traditional strengths of relatively low-cost manufacturing.
The China startup scene is beginning to take off now, and this is being helped along by the government there who seek to start diversifying the industry in China away from the manufacture and exporting based model.
Let's take a look in more detail why Shenzhen could be right for your technology company when starting a business in China...
What Makes The China Startup Scene In Shenzhen So Special?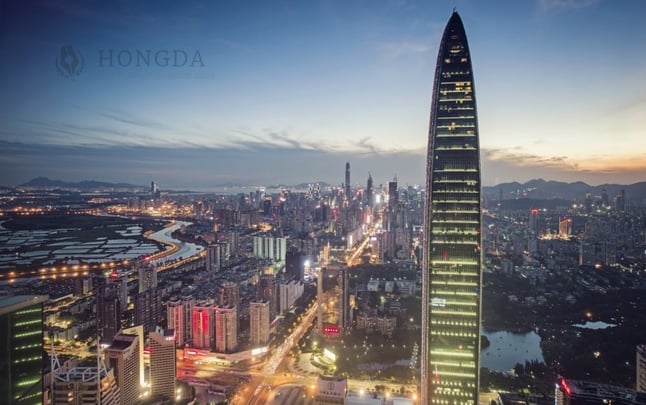 Shenzhen's startup environment is very fertile.
Startups traditionally require several things to be successful:
Funding
Customers
Products
Competition
The right team
Shenzhen offers all of these elements today.
Team
The days are gone when China was all about low-skilled workers in endless factories. Young people here today are better educated, more cosmopolitan, and are expert in IT, technology, coding, design, and all of the disciplines required by tech startups. In the past graduates would wish to work for the government of large companies, but times have changed and many are attracted to startups due to their coolness, flexibility, and chance of personal development.
Customers
The goal of the government is to reduce China's dependence on exports. They wish to increase domestic consumption, and that means putting more money in people's pockets and encouraging them to 'buy Chinese' and spend in China. If your startup needs customers there are 1.4 Billion waiting in China, but even if your customer-base is back abroad, the road to export from China is well-trodden and there is plenty of support for you to get your products or services out of the country.
For instance, a Shenzhen WFOE may include an import / export license, which will make you totally self-sufficient and not needing to depend on third party trading companies to get your products out of the country.
Products
Regardless of whether you're creating a new technical gadget, or offering an innovative service, China can either offer the platform to create it, or to consume it.
Although the oftentimes slow Chinese internet can make offering an online service difficult at times, China's switch to a technical and internet-based economy offers abundant opportunities for foreign startups looking for innovative services that benefit local businesses.
Competition
Startups will struggle to survive if there is too much competition in the same niche, so China offers an interesting proposition for foreign tech startups. Yes, there are local startups who may be in a similar niche to you, but thanks to your Western outlook, you'll likely be very different and can capitalise on this to offer something new to the China market.
Innovation is still fairly new in an economy built on production, and so fresh ideas coming from abroad will always stand a better chance of gaining attention.
Funding
These days it's often said that 'all of the money is in China.' Whilst this is a somewhat flippant remark, it is true that aside from huge government funding and subsidies for the internet and technical startup scene, there are also a lot of venture capitalists offering funding for the right startups too.
For instance, in Q1 of 2015, angel investment in China startups reached a huge US$260 Million! >> Tweet this stat <<
Discover how to open your Shenzhen company and its many benefits by downloading your FREE copy of "The Foreign Company's Guide To Business In Shenzhen" here.
What Is The Chinese Government Doing To Promote Tech Startups?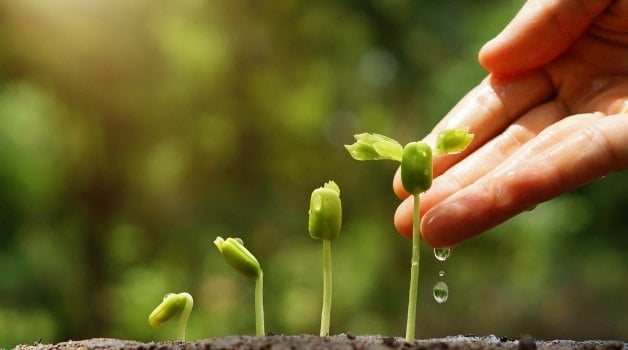 In fact, the central Chinese government want to encourage more tech startups specifically, and have allocated a US$6.5 Bilion fund to help encourage them. This is manifest in loans, low-cost office rental, tax breaks, and investment.
Li Keqiang, China's prime minister, is an economist by trade, and has been involved quite heavily in the China startup scene. He has seen that today many tech and service startups are able to:
Open companies in China more cheaply, with less red tape, and more quickly
Benefit from reduced rent in certain high-tech zones
Open up in more than 115 new high-tech parks catering for their needs
Who Are The Big Players In China's Tech Space?
Baidu (China's Google), Alibaba (China's eBay and PayPal), and Tencent (China's favourite social network and online payment portal 'WeChat,' which is like a combination of Facebook, WhatsApp, and your own website) are the three 'big beasts' in China. They're commonly known as the 'BAT' group.
Tencent is headquartered in Shenzhen itself, and Baidu has new offices here, and that's not forgetting hugh tech manufacturers such as Lenovo, ZTE, Huawei, TP-LINK, Konka, and Foxconn (who manufacture Apple's products).
Whilst the BAT companies are huge MNCs and will not be competing with you, they are keenly interested in innovative startups in China, perhaps either for their acquisition, or for learning from their ideas. They have also lead to Shenzhen becoming the 'Silicon Valley of China,' as their leadership has led to many smaller tech startups springing up in Shenzhen.
Perhaps Chinese investment will come to your doorstep even if you don't choose to start up in China immediately:
"The BAT companies have become increasingly aggressive in the U.S.," said Scott Sandell, head of the technology investing practice at venture firm New Enterprise Associates in Menlo Park, California. "They have global ambitions, and one way they see sales expanding overseas is through investments." (Source: cnbc.com)
How Foreign Startups Should Go About Opening A Shenzhen Company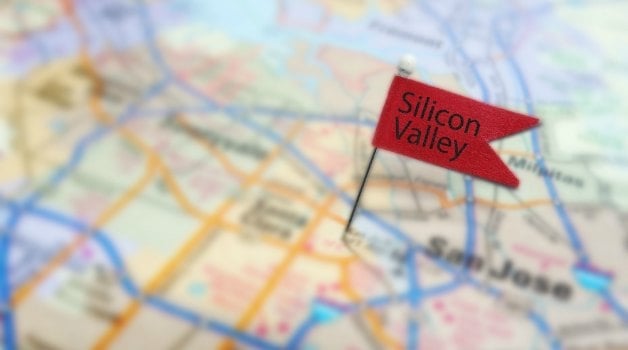 Shenzhen, fulfilling its role as China's 'Silicon Valley,' is now making it easier for foreign startups to incorporate here. What used to be an extremely tortuous and complex process, is now becoming a little more streamlined, although still far more difficult than opening a company in the West.
Tech startups should absolutely consider opening a Shenzhen WFOE (Wholly Foreign Owned Enterprise), as this offers complete control over what your company does, with whom, and when. It also protects your IP, which of course is very important for technical and internet companies where theft is that much easier. Learn more about WFOEs here.
However, it's not just which company type you start in China, it's where that should also be at the top of your list of concerns.
As mentioned earlier, there are many high-tech zones and parks around China now where tech startups can get many benefits. One such example is the QianHai zone here in Shenzhen.
In order to attract startups, QianHai offers:
A corporate income tax rate of just 15% (lower than Hong Kong's 16.5%)

The Shenzhen-Hong Kong Youth Innovation and Entrepreneur Hub (a large startup incubator)

Free housing and office space for 1 year for entrepreneurs (dependent on age and industry) who open companies there

A fund to offer low-cost loans to startups

Easy access to VC firms due to them being given preferential policies

Individual tax for foreign experts lowered to 15% in comparison to China's usual 25% rate

High tech and animation industries are exempt from business tax for 2 years from when they become profitable, and then it is charged at 50% for the following 3 years

Development of certain green technologies, such as water-saving, is tax deductible

Loans in foreign currency, such as HK$
If this doesn't tempt you to open your tech startup in Shenzhen, then perhaps nothing will!
Click here to learn more about QianHai company setup.
Have Your Say...
Are you interested in setting up a Shenzhen company? Which industry are you in?
What are your worries about starting a business in China?
Would you choose a WFOE, or a different kind of company?
Let us know your questions, experiences, and worries by leaving a comment below, and we and our community members can discuss them!
---