When starting a business in China there are many concerns that will weigh on your mind.
What if you don't speak Chinese?
Where should you base your company?
How do you deal with taxes in China, accounting, and HR?
But you should also consider how you're going to sell to, market to, and communicate with local customers, clients, and suppliers.
This is why to use WeChat.
But what is WeChat, how is it important to foreign businesses who are operating in China (or planning to), and why should you use it?
Keep reading for the low-down on WeChat marketing that you need...
What Is WeChat?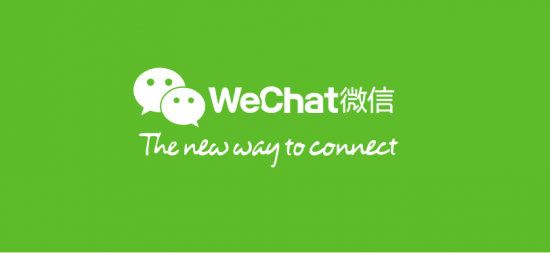 Have you heard of WhatsApp?
Given it's status as the 'world's most popular' messaging app with more than 800 Million active monthly users (Source: Expandedramblings.com), it's likely that you've not only heard of this app, but that it is currently residing on your smartphone or tablet.
But when it comes to China's WeChat the story is very different.
WeChat is, on face value, very similar to WhatsApp. It is a mobile messaging app which allows you to send a text message, voice recording, or do live chat or video chat using mobile broadband or WiFi connectivity. It's also free to use.
For Western users it really seems mainly like-for-like, but since WhatsApp has Facebook's Billions behind it, and was developed in the West it has naturally become the dominant app of the two.
WeChat is probably the largest app you've never heard of, with 550 Million active monthly users! >> Tweet this stat <<
Don't discount this Chinese app that you've never heard of though. If WhatsApp dominates the Western world, you can be assured that Asia is all about WeChat.
More Than Just Messaging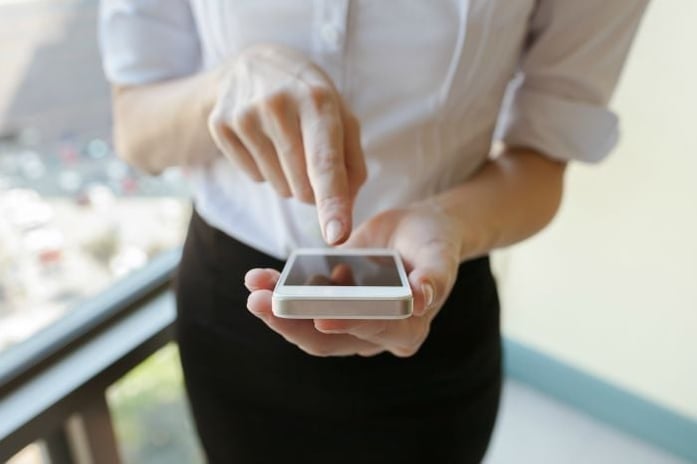 Not only does WeChat offer standard messaging app functions that you're likely to find in other similar apps:
Free to use
Text chat
Group text chat
Voice messaging
Video calling
Voice calling
Image messaging
Stickers to download
Games
Location sharing
Different languages
Customisable wallpapers
But, in Asia and specifically China at least, it also offers:
Official company accounts (like a mobile website)
WeChat 'Wallet' (linking to the user's choice of payment options, such as their bank account or credit card)
QR code payments
WeChat interest groups (invite only and very focussed on specific topics)
Advertising (official account holders may advertise their content or products to WeChat users - only accounts with 100,000+ followers can do this at present)
Ability to group message your followers with your business content
In fact, there is very little individuals cannot do from within the WeChat platform in China and some other Asian countries, with activities ranging from hailing a cab, paying for drinks and snacks at 7-11, through to booking a doctor's appointment, all because the Wallet platform allows instant payment from your mobile phone. Typically you'd either pay for online services using your payment method in the Wallet, or you'd pay for offline goods and services by scanning a QR code and letting WeChat make the transfer to the vendor for you, again using your preferred method of payment in the Wallet.
Here are 3 main reasons why WeChat is crushing its competitors and is great for business:
Mobile payments for both offline AND online goods
Any company can have a presence there with an official account
Other similar apps DON'T offer mobile payments and shopping
What Does WeChat Mean To Foreign Businesses In China?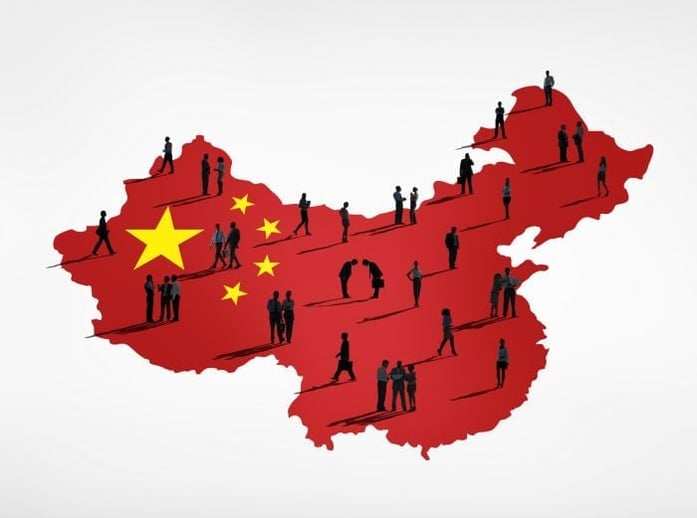 Let's cut to the chase and the compelling evidence about why to use WeChat.
If you're starting a business in China it's 99.9% likely that you will need to communicate with locals for some reason.
---
---
Whereas companies in the West would rely upon channels like Facebook to do this, in China where WeChat is the king of social media, you need to be where the users are.
35% of Chinese WeChat users check the app on average 30 or more times per day! >> Tweet this stat <<
This is why official WeChat accounts are such an important feature.
An official account is basically a mobile website within the WeChat platform, where you can do pretty much anything that you would be accustomed to doing within Facebook. The main thing is that it buys you a ticket to the party, and allows you to be found and reach out to half a Billion users, many of who could become customers or suppliers!
Not only can followers get information from your WeChat account, such as seeing your services or products, getting prices, contacting customer support, and making purchases from the store (if you wish to sell online), but you can also message them with your latest content, such as blog posts, offers, or videos. Large accounts, as mentioned above, can also use WeChat's self serve advertising to promote content.
Most Chinese companies would require a Verified Service Account.
Take a look at this infographic from Grata.com which outlines the benefits of this type of WeChat account quite clearly:
As you can see WeChat offers a plethora of options that you, or your IT staff, can get stuck into in order to build out an awesome presence on this crucial social network.
Technically there are many options, but I think that the message about why to use Wechat goes deeper than its flexibility for business, and we must also keep in mind that it is a lot more than 'just' a messaging app and is in fact an entire mobile eco-system that many Asian users only turn to for shopping, gaining information and news, following brands and individuals, and organising their lives.
Try doing all of that on WhatsApp or Facebook!
Why Setting Up Shop On WeChat Is As Important As Starting Your China Business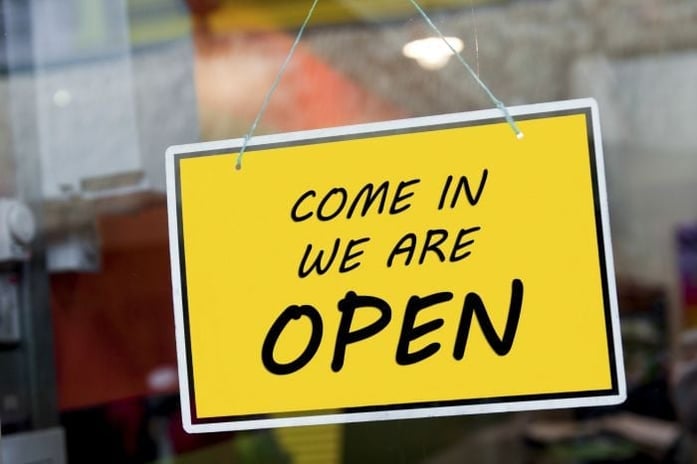 Today foreign businesses who are looking into how to open a company in China should probably consider the following steps:
Open your China company
Set up a local website
Set up your WeChat verified service account
We all know the importance of marketing, but aside from arguably spending some money on Baidu ads (the Chinese version of Google search ads) in order to have our website found by local interested searchers, WeChat is so all pervasive that it's now your number 1 marketing resource, and as such should be an important part of China company setup.
After all, as a foreign business you are coming to China for a reason, and that reason is probably to gain some kind of advantage from its vibrant economy, whether that be in terms of sales, imports or exports, or manufacturing.
If you have no dealings with Chinese people, then perhaps using WeChat isn't necessary, but if you do (and of course most China companies will), then by having a presence on China and Asia's largest social network, you immediately gain a strong competitive advantage over other foreign companies who may not be aware of its benefits and power, and will therefore lag behind in being found by locals.
Having a local website is great, and most certainly recommended as WeChat is still a 3rd party service much like Facebook, as you own your website and have total control over its content.
But consider this:
85% of China's internet users are mobile, that's 557+ Million. Therefore WeChat is the most important way to reach them. >> Tweet this stat <<
We already know that a large proportion of Chinese people are mobile internet users, and so by not having a presence on WeChat you are immediately removing your opportunity to be seen and known by a massive audience of hundreds of Millions of people who prefer mobile internet, and indeed prefer to use WeChat!
To reiterate in terms we may be more familiar with. Not using WeChat for businesses in China, is like businesses in the West not using Facebook, LinkedIn, or Twitter.
We have seen what WeChat is, and why to use it. Now learn HOW to use WeChat marketing to get better results for your China company in part 2 of this blog!
Conclusion
WeChat is to China (also Asia and much of Africa) what Facebook, WhatsApp, Twitter, and Amazon are to the West.
This multi-functional platform may look just like a messaging app, but under the hood it is much more!
It offers China companies the ability to create their own mobile website on the WeChat platform, and potentially speak directly to WeChat's 550 Million + active monthly users! Importantly, WeChat can also drive traffic back to your website and therefore directly create leads for your business.
Until you come to China it may be that WeChat is the biggest app you've never heard of, but we can assure you that setting up your official WeChat account is almost as important as deciding which type of China company to open!
---