Recently you'll no doubt be reading the odd 'cautionary tale' warning that the dog days of starting a business in China for foreign companies and startups are over. The most high profile example is Uber failing in China - if they couldn't make it, why should you?
But these are just cautionary tales though, and it is still most definitely beneficial to be operating in China if you focus on these 7 areas when starting the company to make sure you get it right...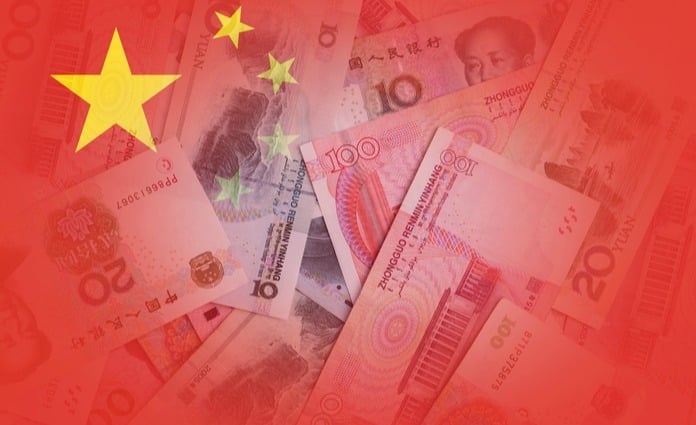 1. Avoiding corner cutting
It's great to be entrepreneurial when it comes to gaining success, and China is a great place for go-getters to achieve their dreams as it really welcomes and fosters innovation and people who have the guts to put themselves on the line and try to build something good.
That said, there are right and wrong ways to do things, including starting a business here.
As a rule, you'll need:
Knowledgeable local advisors (local because rules and laws differ around China)
Reputable local partners (if you have partners, such as in a joint venture)
If you're in a situation where you're told to, or actually doing, something that you wouldn't do in your own country, then it's probably something that you need to seek guidance about from people well-versed in local law.
Luckily China is welcoming to foreign investment, and so any mistakes or mis-steps can be forgiven if you take action to put things right promptly.
2. Choosing the correct company type
As a prospective foreign investor you have some options about the kinds of company you may start in China.
Typically you'd open a:
WFOE (Wholly Foreign Owned Enterprise)
Why open a WFOE?
A WFOE, as the name suggests, is 100% owned by you and need not have any Chinese involvement, other than your relationship with local authorities such as for taxation.
This is a great option for most businesses looking to operate in China, regardless of whether you're manufacturing here, or importing products to sell to the Chinese. As a result, WFOEs are easily the company type that we're most regularly asked to open.
You are able to operate as a normal 'Chinese company' which is beneficial because you can:
Offer clients and suppliers official invoices
Take payments in RMB
Are able to remit profits back to your home country directly from China
Legally hire local and foreign staff (amongst other features)
Protect your own IP in your own name
We have blogged a lot on WFOEs and their benefits - sit back and digest our many WFOE blog posts here.
Why open a joint venture?
A joint venture is where you go into business with a local company as a partner, and today there are still industries in China where you may only form a joint venture, such as the Automotive and Pharmaceutical industries.
A joint venture offers these benefits:
You have a local partner who (presumably) knows the ropes and has a ready-made black book of business contacts
You can use your partner's facilities, for instance their factory
The Chinese side of the business may appear more reputable to local authorities and Chinese consumers or suppliers, leading to an easier ride than going it alone
Can hire local and foreign staff
In the past joint ventures were the 'go to' company for foreign businesses, but with the advent of WFOEs they have become less popular due to their drawbacks in comparison.
For instance, some foreign companies choose not to open a joint venture because they:
Are concerned about not having enough control over the business
Worry that IP may not be secure
Have trust issues with their local partner
That said, we still commonly open joint ventures here regularly, and if you have a good relationship with your Chinese partner, then it can absolutely work out and be a long-term, profitable relationship for all involved.
Why open a representative office?
A rep office is a peculiar company type because it doesn't allow you trade in China. Why choose it then?
Aside from sending staff to China on the occasional business trip, you may have little contact or experience of the local market, or with your suppliers or customers there.
With a rep office, you're able to employ staff legally in China who fulfill non-trade duties, such as visiting clients, factories, liaising with your local partner, marketing, quality inspections, and more. Boots on the ground in China are really important, especially when you need to monitor business there, such as if you have a local manufacturer making your products.
For some foreign companies, that local presence makes all the difference to its legitimacy, while the headquarters abroad continues to deal directly with China when it comes to invoicing or making payments.
Be careful!
Opening a company is one thing, but changing company types (once opened) is really complex and time-consuming, and so it's really important to make sure that you've selected the correct company type for your business needs before taking the plunge.
3. Create a scope of business
You can't just go to China and open a company - the local authorities will expect you to outline in detail what you plan to do.
Do you have a business plan?
This has long-term ramifications on your company in the future, as if you open a WFOE to run a restaurant, you can't then change tack and start trading in mobile phones instead.
4. Be prepared to protect your IP
I mentioned it a little earlier, but protecting IP in China is so important.
China has a 'first-to-file' system, where the first individual or company to file a trademark, patent, etc is then legally recognised as the owner of said IP.
Is this right, fair, correct? It doesn't matter. Therefore, if you're considering doing business in China, or have goods being produced or sold there, you must protect your IP by registering it with the relevant authorities.
I don't mean later either, I mean yesterday.
For example, if you have a local supplier producing your goods, who's to say that they haven't registered your trademark as your own in China in anticipation that you may sell your goods there, resulting in you needing to pay them to either gain control of or just license your own trademark before you can sell anything in China were you to look to enter the market?
Read our many blogs on China trademark registration and IP protection here.
5. Work with someone who can help you stay compliant with tax
Regardless of whether you hire a local accountancy firm, or employ a local accountant on your staff, it's critical to remain compliant with local tax laws.
There may be stories of being able to successfully 'cut corners' regarding corporate and personal tax in China (see point 1), but make no mistake that China is tightening up on tax affairs for foreign companies.
If you aim to start a business in China it's better to go into it with the right intentions, and so getting expert local help to make sure that your tax affairs, payroll, invoices, book keeping, etc are all straight is the right move.
Take a deeper dive into our China accounting and tax blogs and educate yourself about the rights and wrongs here.
6. Arrange the correct visas
Your visa in China is linked to your employer and to the local tax authorities, and so arranging them for yourself and your staff is important.
China visa application is a whole other dimension to China company registration though, as it requires the company to have been opened already (that's logical, a company which is yet to open would also not have staff yet).
Can you apply for a work visa yourself? Sure, but it's complex.
As with payroll, book keeping, and setting up your business correctly, it's better to rely on a local expert to guide you through the process and make sure that the visas are granted, and your or the employee's tax affairs remain compliant moving forward.
7. Be ready for China's internet
The internet is a massive part of doing business for many companies today, and that's no different in China.
What is different in China is that the websites we sell on, channels we use to find new customers, and social media networks we're accustomed to are, in the main, not available in China.
Oscar Ramos of Chinaccelerator, interviewed by CNBC, said:
Platforms like Google and Facebook are common forms of getting new users for many start-ups, both of which are blocked in China.
In fact, an estimated 96% of online traffic in China goes to Chinese servers, according to China Internet Network Information Center.
"Challenge all your assumptions," Ramos said. "Everything that works in other markets, you need to be open to changing."
So, do your research. You need to be familiar with a world with no Google and famous Chinese sites like Alibaba and Tee-Mall for shopping, and Baidu for search, as well as the big daddy: WeChat, the mobile app which is used for everything today in China.
Conclusion
Starting a business in China is all about preparation and getting good advice.
Reading the blogs we've shared is a good starting point, but you need to visit China and test the water as well. It's a huge country, and you may not even know where the best base for your prospective company is! You won't learn that without visiting!
When it comes to advice, do you have any questions about any of the topics I've mentioned here? If so, contact us. We've been helping businesses like yours open and run successful Chinese and Hong Kong companies for more than a decade.
---