China is no longer an obscure destination to visit, and in line with its recent economic growth, international interest in learning more about and visiting China has grown. But many foreign visitors are unsure of which China visa application to make before traveling.
Whilst the Chinese authorities have made great strides towards making it easy for foreign visitors to come to China, be it to work, visit, or do business, the average foreign visitor is unaware of the visa rules and classes.
That is all about to change, as in this blog Hongda is going to clear up which Chinese visa you need by showing the different visa classes, and what they're used for...
Deciding Which China Visa Application To Make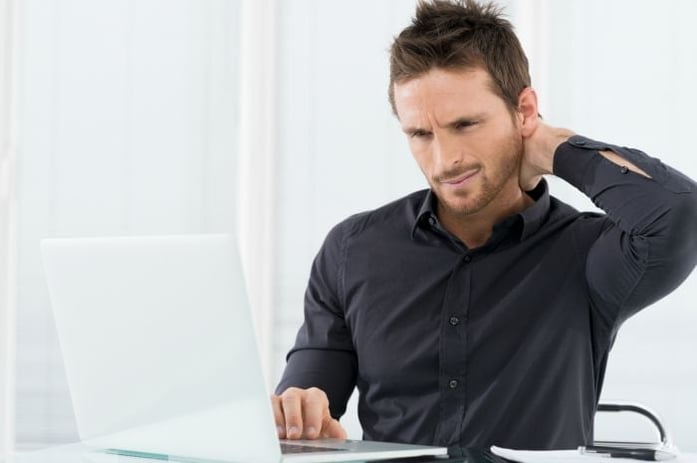 China accommodates for every kind of visit, be it short term, or permanent on a China work visa.
Since good quality information in English can sometimes be hard to come by in China, this guide will clear up the visa classes that you can choose from.


---

---
China Tourist Visa (L)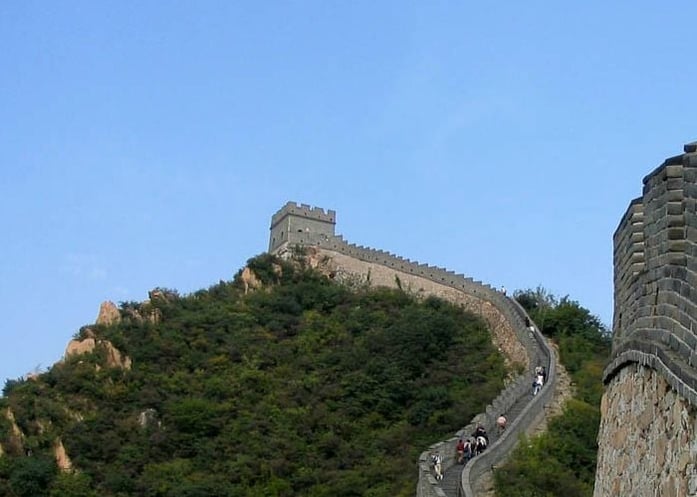 A China tourist visa is probably the most common visa type issued today. With this visa you can visit China and travel around freely to almost all parts of the country.
There are restrictions on Tibet, where an additional travel permit is required, and can periodically also be in areas where there are civil issues. Hainan province, the Southerly tropical island province, also offers visa free travel to foreign tour group members (check with your tour operator for details).
You do not need an invitation letter from a school or company to apply for an L visa.

You'll need:
Your passport with at least 6 months remaining
A complete China visa application form (LINK to PDF version)
A colour passport photo (affixed to the application form)
Your itinerary, and copies of your hotel reservation and round trip flight tickets, or invitation letter from local friends including where you will be staying and their details
You may also be requested to include a release letter from work, showing you're allowed the holiday and when you will be returning to work
You may be asked for 6 months of bank statements to prove that you have the means to support yourself
In the case of Tibet, if joining a tour group they will arrange your travel permit, but if alone you an request one here:

Tourism Bureau of Tibet Autonomous Region (Tel +86 891 6834313 or Fax +86 891 6834632)
Applying for a China tourist visa is easy, simply complete the above paperwork and fee, and send to the Chinese embassy in your country (you can apply by post, in person, or by using an agent who will lodge the application for you for a fee). Here is the USA China embassy website which shows the procedure, but this is mainly similar in all countries, and so your local Chinese embassy will have details on what to do.
Transit Visa (G), Crew Visa (C)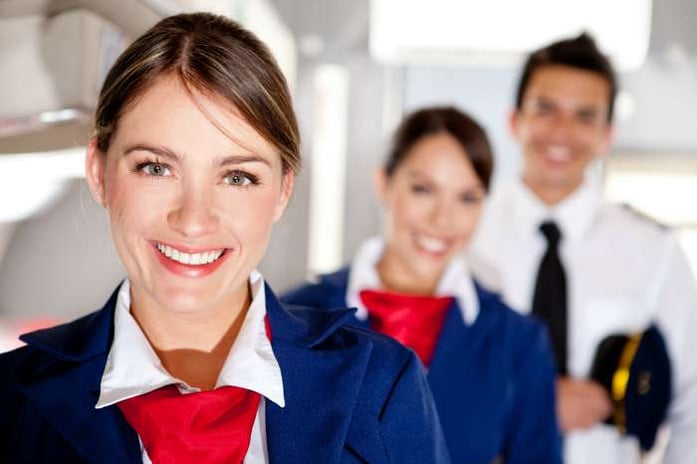 The G visa is only necessary for certain foreign nationals who will be transiting through China, but have a layover between flights.
If your airport doesn't have an international stopover area, where you can remain in the airport without passing through immigration, then this visa may be necessary, as you will need a visa to pass through immigration whilst waiting for your onward flight.
A 24 hour permit to stay in China may be issued at the airport, but this is at the officials' discretion.
The 'G' Transit visa is not so common, and you should check with your travel agent or tour operator if you will truly need one, or whether you can remain in the airport.
Nationals from 51 countries are now allowed a visa-free stay of up to 72 hours in China when transiting through major airports, and this can be spent on visiting friends, major landmarks, or shopping, without needing a visa at all.
Argentina, Austria, Australia, Belgium, Albania, Bosnia and Herzegovina, Brazil, Brunei, Bulgaria, Canada, Chile, Croatia, Cyprus, Czech Republic, Denmark, Estonia, Finland, France, Germany, Greece, Hungary, Iceland, Ireland, Italy, Japan, Latvia, Lithuania, Luxembourg, Macedonia, Malta, Mexico, Netherlands, New Zealand, Poland, Portugal, Qatar, Republic of Montenegro, Romania, Russia, Serbia, Singapore, Slovakia, Slovenia, South Korea, Spain, Sweden, Switzerland, United Arab Emirates, Ukraine, United Kingdom, United States.
If you are from one of the above countries, have a valid onward plane ticket, and are travelling to Beijing, Shanghai, Guangzhou, Chengdu, Chongqing, Shenyang, Dalian, Xian, Guilin, Kunming, Wuhan, Xiamen, Tianjin, or Hangzhou, then you will be able to benefit from the 72 hour visa-free travel into that city.
C visas are for foreign travel crew members (and family if needed) who will transit through China.
The application requirements are the same as for other visas, but the applicant will also need to submit an invitation letter from a Chinese business, for instance a shipping company, or a guarantee letter from their employer.
Business Visa (M: Trade or Commerce / F: Cultural Exchange)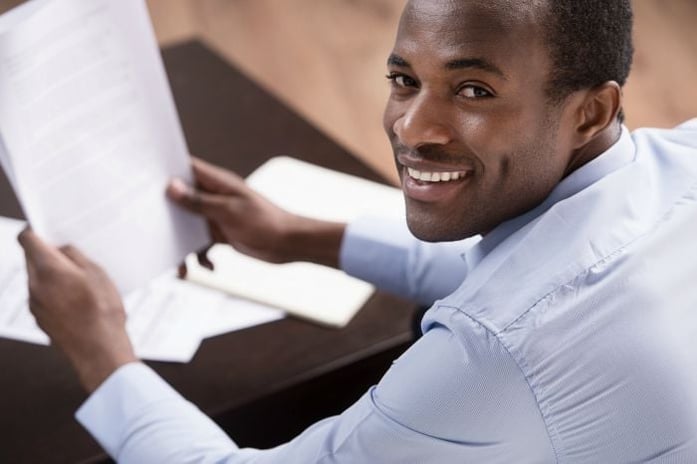 Both M & F visas are traditionally granted to business people who are in China for business, but are not working for a local company.
The most common type today is becoming the M visa, which is for foreigners here on trade and commerce business.
The F visa used to be granted most of the time, but it is now more specifically for people on an exchange program such as sports, health, or culture, or doing scientific research.
If you're coming to China on business, expect to be given an M visa.
You'll need:
Complete China visa application form and passport photo affixed

Valid passport (6 months)

Invitation letter from a Chinese company or trading partner (or institute for F)




Trade Fair invite

If owner of or investor in a Chinese business, the business license proving that you are the owner/investor

Information on your expected stay, dates of travel, etc



If applying for multiple entry F or M visa, the embassy may require photocopies of your prior China visas, to check your visa history. Applications are made at your local Chinese embassy, as with tourist visas.
Journalist (J1 / J2)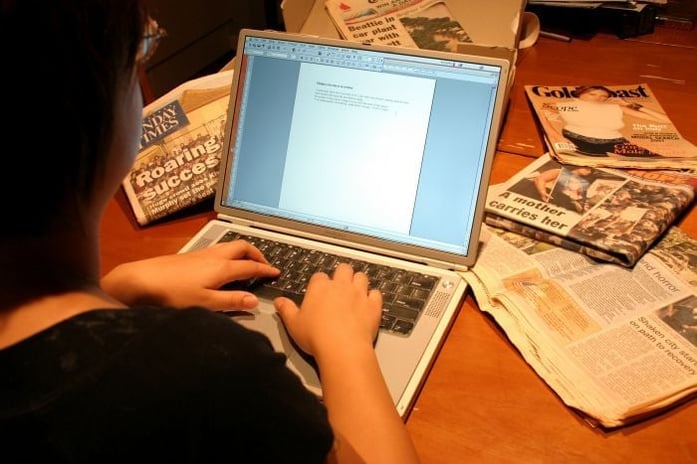 A specialist visa for foreign journalists, the J1 is for long stays in China, and the J2 is for shorter periods of time.
The J1 and J2 visas will require government approval, and the J1 is valid for 30 days after arrival, during which time your employer should convert it into a temporary residence permit which should be for the length of your contract in China (and up to 5 years in length).
The application is the same as above visas, but in addition foreign journalists will need:
Notification letter from the Information Department of the Chinese Ministry of Foreign Affairs

Letter from foreign news organisation (your employer), including your name,

itinerary with dates and times, interview locations, interview content, news organisation information and contact details
Student (X1 / X2)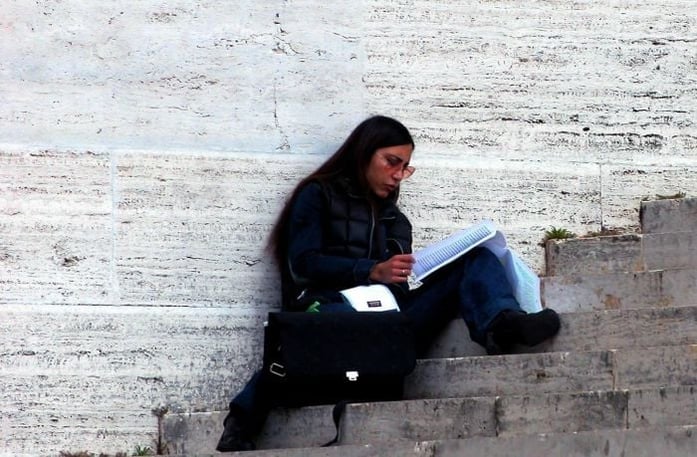 Similar to journalist visas, the X1 visa is for students aiming to study long term in China, and the X2 for periods of study of up to 6 months.
As usual, a valid passport and the China visa application form and passport photo is needed, but students will also need:
X1 will require the original and copy of the JW201 or 202 foreign student visa application form instead

The original and a copy of your school or university admission letter
As with all long term stays that aren't business visa related, the X1 visa will require to be converted into a residence permit within 30 days, and your univesity or school can assist you with doing this once you are in China.
Employment (China Work Visa) (Z), Private Family Visit (S1 / S2)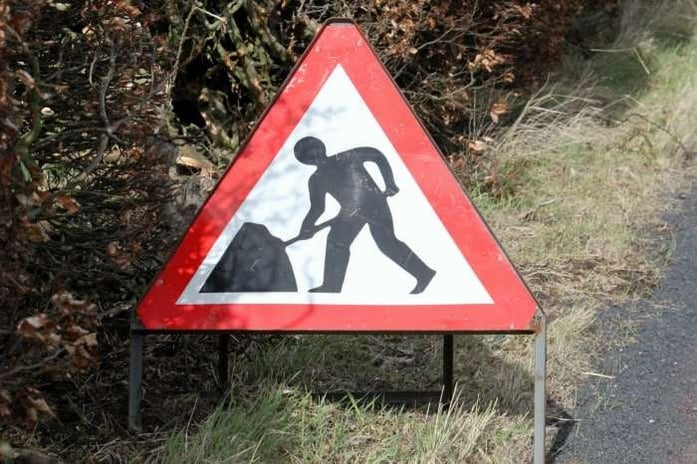 If you are planning on working in China, you will be required to apply for a Z visa.
Similarly to J1 and X1 visas, this is a bridging visa for people whose purpose in China is to be an employee who works in China and is paid locally.
Once the Z visa has been gained, it should be converted into a residence permit within 30 days.
You'll need:
Valid passport

Chinese visa application form and passport photo

Invitation letter

Work permit (your local employer will handle this and the invitation letter)
At the same time any family members who are travelling with you to live in China will need to apply for S visas, which enable them to 'visit' their spouse or parent who is in China for work or educational purposes. Typically the spouse who is here for work or education's school or employer will help them to organise their family's S visas at the same time as their visa application is made.
Families can expect to provide:
Valid passport

Chinese visa application form and passport photo
Invitation letter from relative in China (including relative's details, details of invitees such as name, passport number, relationship, dates of travel, accomodation, financial information to prove means of staying in China)

Copy of relative's passport and residence permit
Original and copy of marriage certificate, birth certificates, etc, to prove relationship
S1 visas will be provided for relatives who aim to stay in China for more than 6 months, whereas S2 enables a stay of no more than 6months. S1 visas will need to be converted into a residence permit within 30 days of issuance.
Chinese Family Reunion (Q1 / Q2)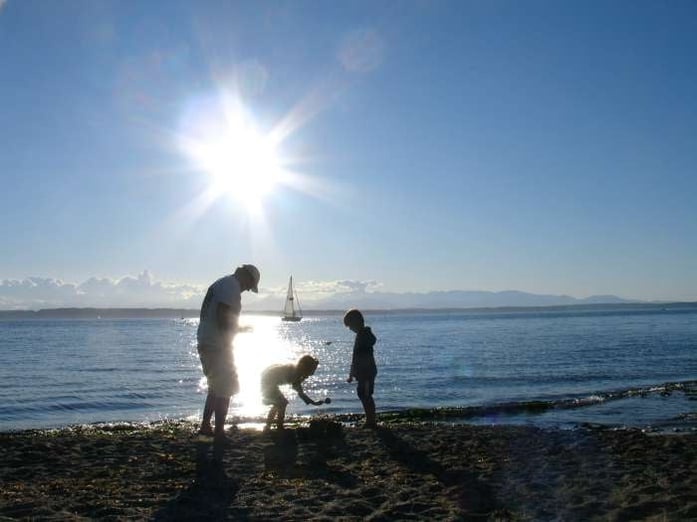 The somewhat confusingly named 'Family Reunion' visa is for foreigners who are planning to come and visit their relative who is a Chinese citizen.
Q1 is for long term visits and must be converted into a residence permit after 30 days, and Q2 is for shorter visits of up to 6 months per time.
Q2 visa holders will be given either single, double, or multiple entry privileges, so for example, someone with a single entry Q2 visa will be allowed to enter China once and stay for 6 months at most and then they must leave and gain a new visa of some sort, whereas with more than one entry the visa holder can leave an re-enter China during this 6 month period.
Application is similar to other visas:
Valid passport

Chinese visa application form and passport photo
Invitation letter from Chinese national relative (including Chinese relative's details, details of invitees such as name, passport number, relationship, dates of travel, accomodation, financial information to prove means of staying in China)
Copy of relative's passport and residence permit
Original and copy of marriage certificate, birth certificates, etc, to prove relationship
Chinese relative's ID card copy
Resident (D), Talent (R)
These 2 visas are more obscure, and not so common.
The D visa is for people who are aiming to become a permanent Chinese resident (think Green card). Since China traditionally doesn't take in many migrants, having a large population as it is, this visa is often only granted in extraordinary circumstances, such as to people who have brought great financial gain to China and have had good relationships with the relevant government departments for a period of more than 5 years.
The R visa is for people who have a very unique talent or skill which is required in China. Most foreign workers would apply for a Z visa and then a residence permit, and so applicants should check with their employer or the local authorities if they think that an R visa may be a better option.
What Is The Difference Between A Visa To China And Temporary Residence Permit?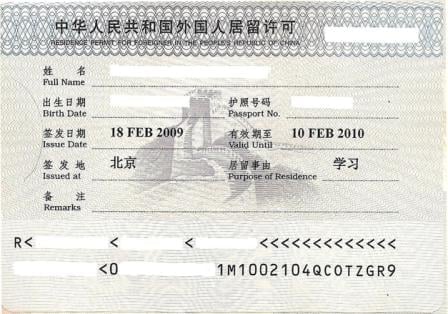 As you have seen, many of the Chinese visas issued to people planning on staying in China for more than 6 months are bridging visas to a 'temporary residence permit.'
This permit is, essentially, a long term visa, which is a stamp in one's passport in the same ways as others are. Essentially, this is a China work visa.
Whereas working on other visas is not permitted, with the exception of people on a business visa who are not resident in China, not working for a Chinese company, and not being paid in China, the holder of the resident permit is free to work legally in China.
It mainly helps to protect China, as there is a more detailed file of information kept on the applicant, such as where they live, their employer, and their heath. The difference between getting a residence permit and other visas is that there are a few requirements an applicant needs to fulfill in order to gain it.
Here's what you need to know about the permit:
Usually valid for the length of a work contract or study and up to 5 years
Unlimited exits and entries to China
Need to apply within 30 days of getting your first visa (see above types)
Attend the local police station to where you are living within 24 hours of entering China and gain the '

accommodation registration printout'

Attend the health check clinic and get a physical examination report (your company will usually arrange this and pay for it) - this can be unsettling for foreigners, but it is routine and fast if not busy. You'll have a blood test (including for STDs), eye test, dental check, chest x ray, urine test, and ECG.

Get a copy of your employment contract (in Chinese and English)

Your company's registration enabling them to employ foreigners

An invitation letter from them

Your 'foreign expert' certificate (Your company will help you get this. You'll need to give them the original of your BA or BSc. For non-graduates, proof of work history of 2 or more years and references from your employer/s may be required.)

Attend the PSB (Public Security Bureau) with all of these documents within 30 days of gaining your initial visa, and apply for the permit
Very few people applying for a temporary residence permit go it alone. Usually your school or employer will have HR staff assist you every step of the way, It's common for foreigners to only need to attend the police station, health check, and PSB to submit the documents, and even then you will probably have a colleague accompany you. Your local colleagues can usually handle the rest.
Processing can take around 2 weeks, so actually it's important to get started on converting to the residence permit ASAP!
If your contract is extended for instance, renewing a residence permit is much easier and requires few documents, no health checks, etc. You will probably have to attend the PSB with a colleague and your new contract, as well as invitation letter from them. As long as this is done before the old permit expires then it is very straightforward.
How Many Entries Do Chinese Visas Allow?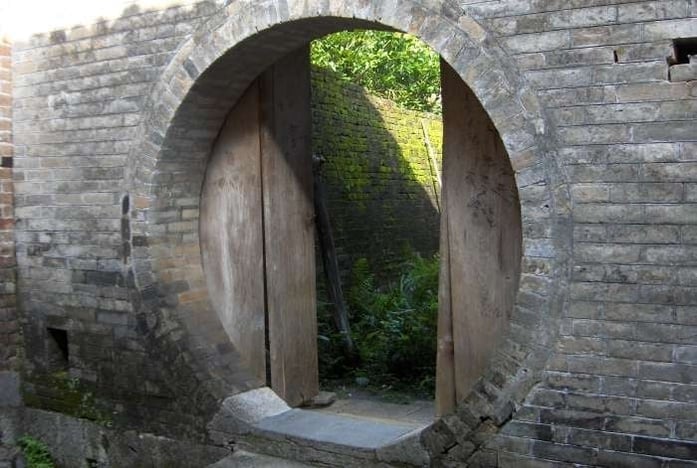 Typically your China visa will grant you a single, double, or multiple entry facility.
Single entry: You may enter Chine once and not leave again within the visa period.

Double entry: You may enter China, leave once, and re-enter another single time. Following the second entry you may not exit China again until the visa expires.

Multiple entry: You may enter and exit China as many times as you like, although you may be bound by entry periods of 30 day increments (30, 60, 90, 180). This means that you must exit china every time you reach this number of days in your stay.
For instance, if you have a multiple entry visa with a 30 day stay limit, then you must exit China every 30 days.
If you have a single or double entry visa and you use up your final exit while the visa is still valid, then you will have to gain a new visa regardless, thus invalidating your old visa and requiring you to go through the application process again.
Need Help With Applying For Your Visa To China?
Hongda services take the pain out of applying for China visas!
As you can see, a lot of paperwork is needed, and this can be confusing.
We've been helping foreigners apply for China visas since 2007, and offer a full service, including helping you draft your application form and getting the right kind of invitation letters.
Don't get bound up in red tape, let us take the strain and sit back and relax.
---