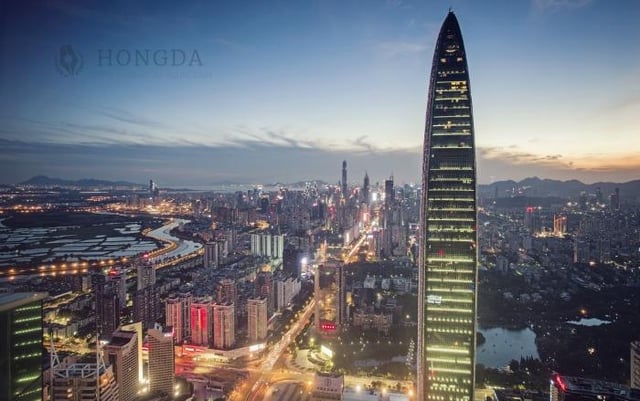 Hongda Business Services is hosting a networking event on the 20th of February where we will meet up to discuss tax matters pertaining to tax liability for companies in Shenzhen.

If you currently run a WFOE, or you are looking at registering a company in Shenzhen, read on for a run down of what attendees can expect at the event as well as the details of exactly when and where it will hosted...

Why register a WFOE?

For all of those who have yet to register your own company in Shenzhen, here is a quick look at by far the most popular investment vehicle open to foreigners in China, WFOEs. This type of company provides foreign business owners with a host of business benefits to:

Run their own business without any Chinese partners
Make all the company driving decisions
Make profits in local currency
Better protect their IP (Intellectual Property)
Hire and fire local and foreign staff
There is no minimum amount of registered capital required to form a WFOE, its independence and all of the advantages above make it the ideal choice over other business vehicles such as the RO and a JV.
For even more information on WFOE registeration see our blog here!
---
What can you expect at the event?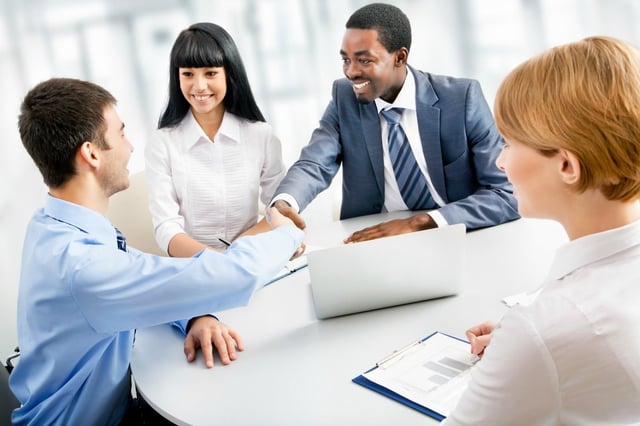 This event is being hosted to discuss and answer some tax related questions concerning the running of a WOFE in Shenzhen. A talk will be presented by one of our Head Consultants, Mrs Angel Ho, and it will cover:
What is the tax liability of a WOFE?


Are there ways to legally reduce tax?

What are risks involved behind reducing tax liability?


What banks can be used to reduce tax liability?

How does one qualify for VAT rebates?
Where does one go to pay tax, how often and to who?
Mrs Angel Ho will be on hand to answer any of your WOFE related questions during and after the talk, so please feel free to prepare some for her and her team!
YOU will also be invited to stick around afterwards to network with local professionals over some free refreshments!
When and where will the event take place?
This event will be held in Hongda Business Services' conference room at our Shenzhen headquarters office.

Anyone that is located in the PRD or Hong Kong would find it convenient to attend. For those of you who are further afield, we will publish the presentation in the Hongda SlideShare account in due course.
When:
20 February 2016
Time:
14:30pm - 16:30pm
Location:
Hongda Business Services
Unit FGH 27th Floor
Block A, Zhen Ye Building
2014 Baoan South Road
Luohu District
Shenzhen
Guangdong
518000
How to get to us:
Take exit D from the Da Ju Yuan metro station on line one, and head East along Jiefang road for around 3-4 Minutes.
At the junction of Jiefang road and Baoan South road you will see Zhenye Mansion diagonally opposite you across the junction.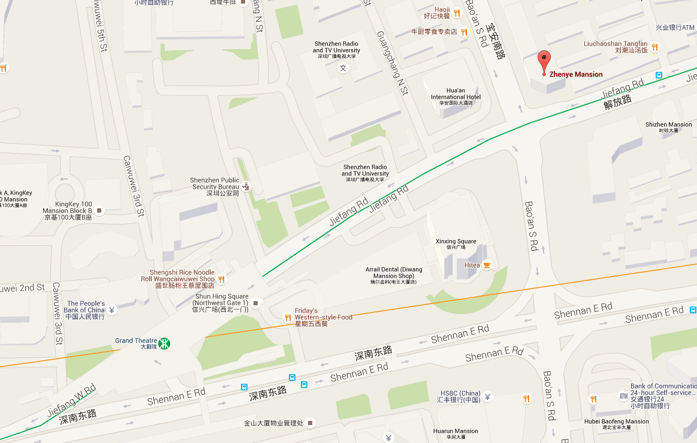 If you need help finding the office, please call us on +86 755 25862199.
We hope to see you at this event, and at those we host in the future, where we aim to help provide you with the most current business information and tips for making a success of your business endeavors in China!
---
Register to attend our FREE event today!

Click below to register for our event next month! Come and join us for an informative talk to discover more on Chinese companies and how to reduce tax liability for companies in Shenzhen!

If you have a friend or business contact who would benefit from attending this event, please share this blog with them using the social media sharing buttons at the top!