Starting A Business In China
Over the past few weeks we have published a number of blogs running you through all the different types of companies one can establish in China, their benefits and drawbacks, and why they may just be right for your business:
Out of all of these different business vehicles, the Hong Kong company registry is still widely regarded as the easiest way to set up shop in Southern China and is the perfect stepping stone into mainland China.
Registering this particular business vehicle requires one to open an HSBC Hong Kong business banking account (as it is part of the company registration process). This whole process, however, has been made a tad more difficult in recent times for individuals hailing from certain countries (see list below) due to the implementation of anti-money laundering policies by the Hong Kong Monetary Authority (HKMA).
Despite these measures acting as somewhat of a barrier to entry for some people, it is STILL possible to open a HSBC Hong Kong business banking account. Join us as we take you through what this will entail below...
Why An HSBC Hong Kong Business Banking Account?
So you may have already been wondering why this blog is specifically focused on HSBC (Hong Kong and Shanghai Corporation Limited) and now I am going to tell you why.
HSBC Group is recognized as the largest player in the banking sector in Hong Kong, owning majority share in the Hang Seng Bank, which coincidentally comes in at number two. There is something to be said about being the number one bank in the territory, and in my experience of helping hundreds of clients to set up companies and bank accounts here, HSBC has proven to be more open to helping non-residents of Hong Kong set up corporate accounts than the other commercial banks, their service is outstanding and the whole process can be dealt with in a matter of weeks.
See the requirements for account opening of different companies within and outside of HK.
As I mentioned above, the anti-money laundering policies has made it more difficult to open a bank account, but not impossible! Some clients hailing from countries deemed to actively engage in money laundering and financing of terrorism may, however, be refused from banking with HSBC, or any other banks in HK for that matter.
See the countries who may have difficulty opening an HSBC account here.
Now that you know my reasons behind choosing to run you through the set up of a HSBC business account in HK, let's get started.
>> Tweet This Advice On How To Open An HSBC Business Account <<
How to open your HSBC Business bank account in HK?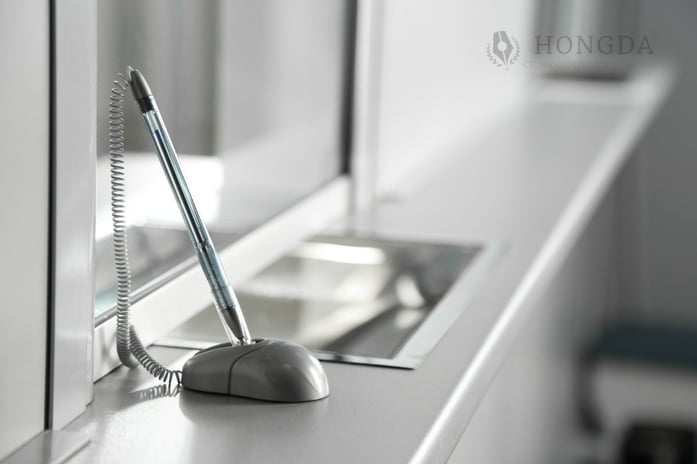 HSBC Hong Kong Business Banking Account Requirements
Company documents: Business Registration Certificate; Certificate of Incorporation; Articles of Association (AA); NNC1 form
Proof of business as the bank needs to know what the your nature of business is and whether or not you have experience in the industry you are going to work in. The bank needs to see that you are serious and have already plan/customers and request some documents that verify proof of business: issued/received invoices (if any); business plan description; agreements with suppliers (if any); bank reference letter (if you have one); website (if you have one).
Personal documents: passport and residency proof (any utility bill, electricity bill or bank statement which shows your address and your name, less than 3 months old).
In compliance with the policies and regulations of Hong Kong Bank Ordinance, all director(s), shareholder(s), beneficial owner(s) and nominee(s) must present themselves in Hong Kong at the bank to open a business bank account. It takes around around 15 working days for the account to be approved and activated.
The initial deposit required to open the account is 10,000HKD. The bank will deduct a total of 500HKD from the balance for fees including the service charge.
Companies that fail to keep the balance above 50,000HKD every month will be incur bank charges of 250HKD per month.
The bank policies and charges of each bank differ. This information is purely for reference when opening a business bank account with HSBC.
>> Tweet This Advice On How To Open An HSBC Business Account <<
Tell us...
Are YOU considering starting a business in China or Hong Kong? Have you already opened an Hong Kong business bank account? Which bank did you use? Did you have any issues?
Let us know your questions and experiences by leaving a comment below please.
---