Despite some forecasts projecting a slowdown in China's e-commerce trades, Goldman Sachs are predicting a $1.7 Trillion boom by 2020.
According to recent surveys of China's Internet users, it's become apparent that promising sources of e-commerce growth are emerging. Specifically the uptake of shopping online from consumers residing in low-tier cities, and e-commerce purchases initiated from social media platforms like Baidu, 360 and WeChat.
On the strength of what the experts are saying we thought it a good idea to have a look at the statistics and trends for China's e-commerce trade.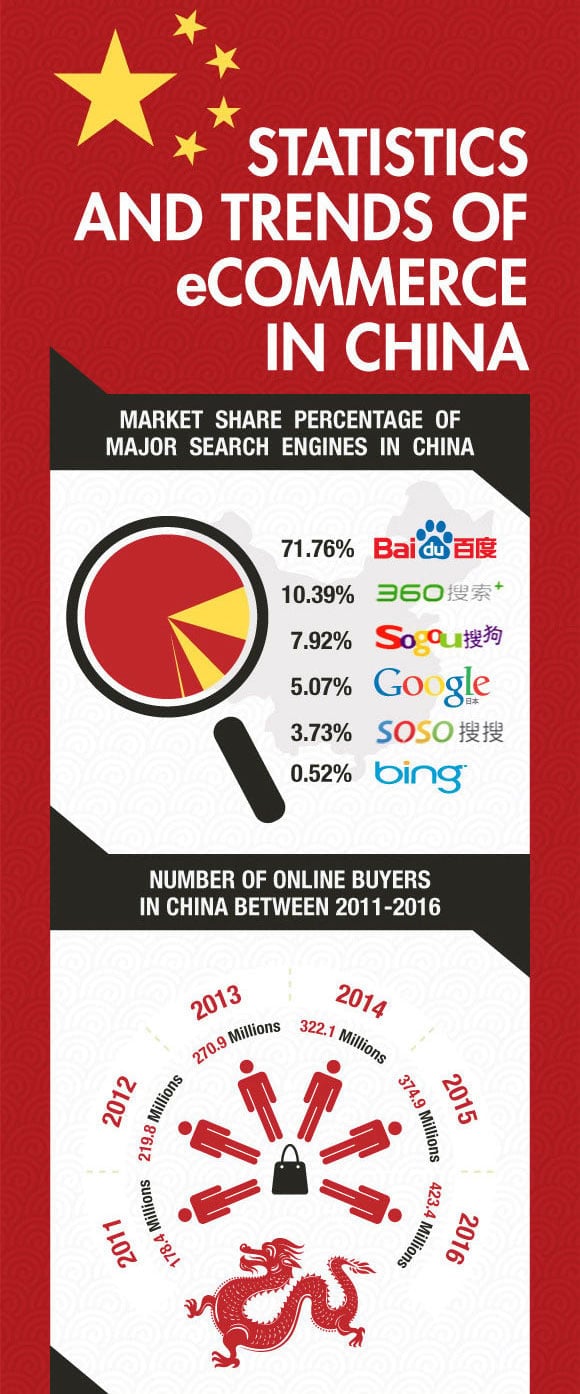 More Online Shoppers = More Online Sales
Goldman's expect that more than 200 million NEW Chinese shoppers will come online by 2020. Currently, an average of three out of four online shoppers stem from top-tier cities, colloquially referred to as urban millennials, but this is set to change as an expected 71 percent of consumers who will begin online shopping in the next few years will stem from lower-tier cities.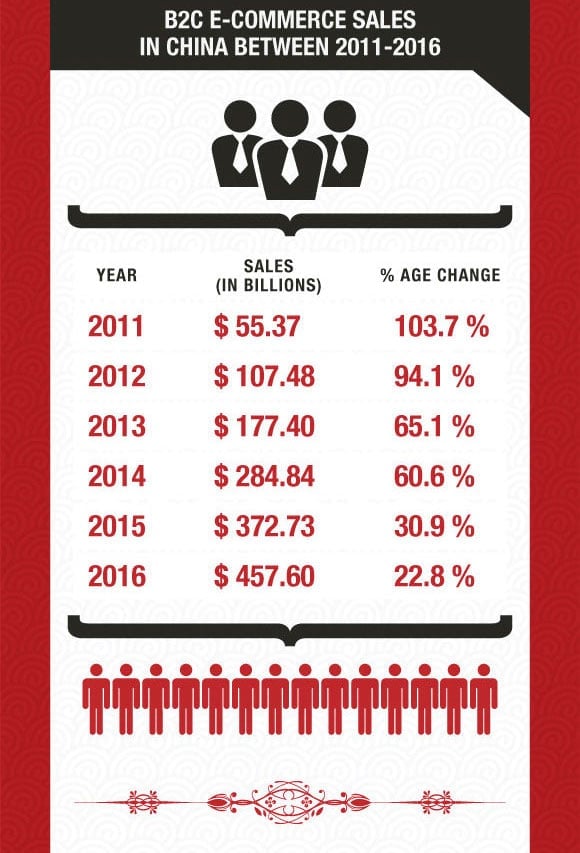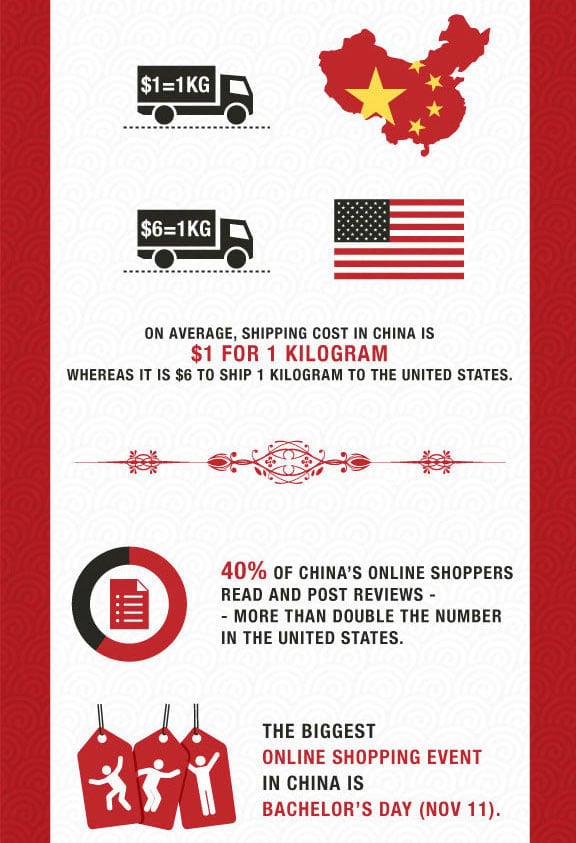 Top-selling online categories are set to grow, and new technologies are expected to play a significant role in sustaining that exponential growth. The advent of virtual reality and augmented reality is expected to be brought into circulation to enhance the more "sophisticated" shopper's experience. Goldman analysts are projecting an annual growth of 20 percent for apparel, and 13 percent for appliances and electronics through to 2020.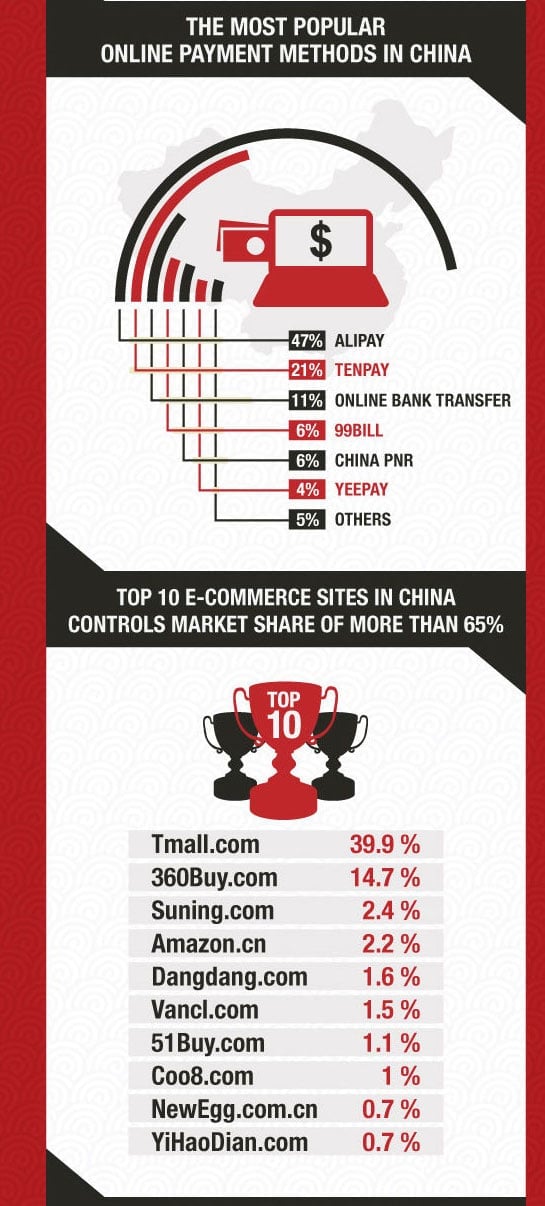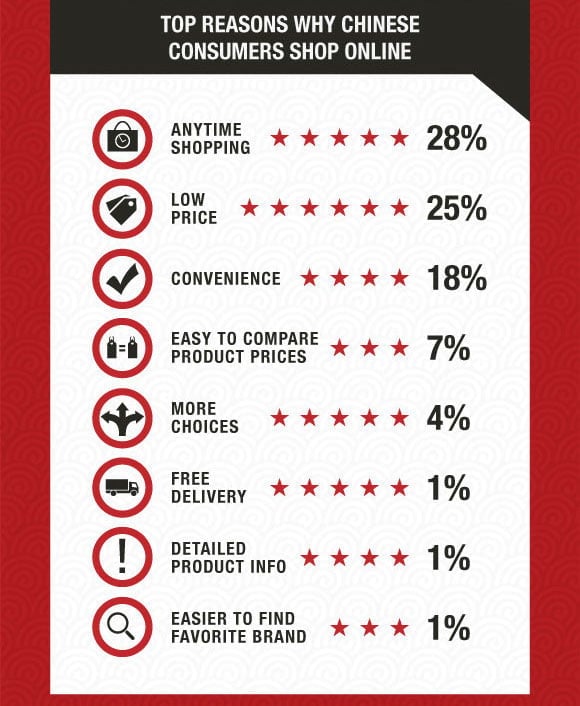 Expenditures across key spending categories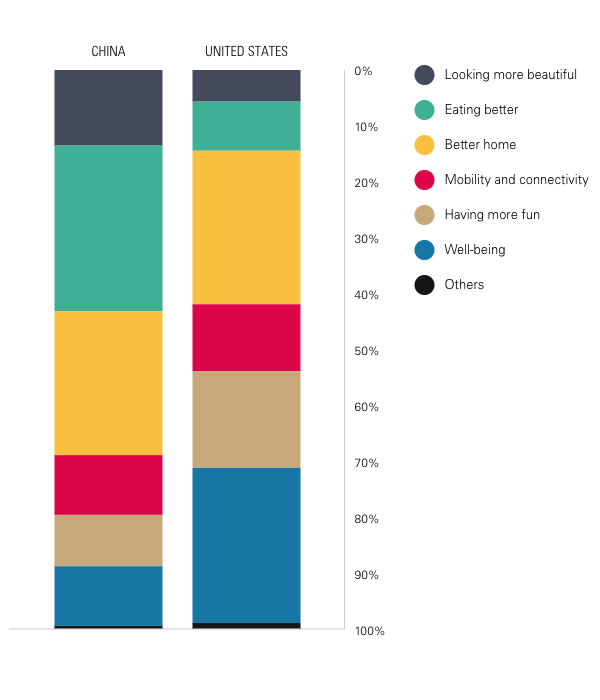 Source: Euromonitor, CEIC, Goldman Sachs Global Investment Research
China's online retail market is the largest in the word, nearly 80 percent larger than the United States. E-commerce makes up for 13.5 percent of all retail spending in China, higher than that of all the major economies in the world, except the UK. Although Chinese e-commerce is on an upward trend and continues to grow strongly, indicators are showing that companies need to prepare for new product categories, customer segments, and fresh sales platforms to continue the growth spurt.
Best Company Structures to Set up an E-Commerce Business in China
To set up an e-commerce business in China (as a foreigner), you would need to register a trading WFOE + Import License (IF you're bringing in your products to sell). You can make use of a local import/export agency to help you with imports and customs declarations etc. if you don't want/have an import license. You would also need an ICP license to register your own Chinese website, BUT many companies would just use one of China's many sales platforms (such as Taobao, Amazon.cn or JD.com) and therefore don't necessarily require a site.
What Is a WFOE?
A WFOE (Wholly Foreign-Owned Enterprise) is a privately held limited liability company in China in which all the shareholders are foreign. It is the most favored investment vehicle as it gives full autonomy and control to the foreign parent company. They also come in various forms: A Consulting WFOE, which is the easiest to establish, a Manufacturing WFOE, which allows companies to manufacture in China, and a Trading WFOE or a Foreign-Invested Commercial Enterprise (FICE), which grants companies both import and export licenses and allows them to trade locally.
Setting up a WFOE in China can be a tedious and time-consuming task. Companies such as Hongda can assist you with the entire process, focussing on an e-commerce based setup for your business in China.
As it stands the e-commerce trade in China is growing rapidly, and with the current projections, it should be considered a viable business option for the business savvy.
Are you considering setting up an e-commerce business in China, or adapting your current business model?
We'd like to hear from you, simply leave a comment below, and one of our expert consultants will get back to you.