Hongda has moved office in Nanshan District! Read on to get the full details and location, as many people in the West of Shenzhen find it more convenient to visit us in Nanshan instead of at our Luo Hu HQ.
Hongda's New Nanshan Office Address
Hongda Business Services Co. Ltd.
Hotline. +86 755 25862199
Fax: 0755 6163 7121
21st Floor,
Bldg B, Dachong Business Center,
High Tech Park, 9672 Shennan Rd,
Nanshan District,
Shenzhen,
Guangdong,
518000
We're including the location here for you too: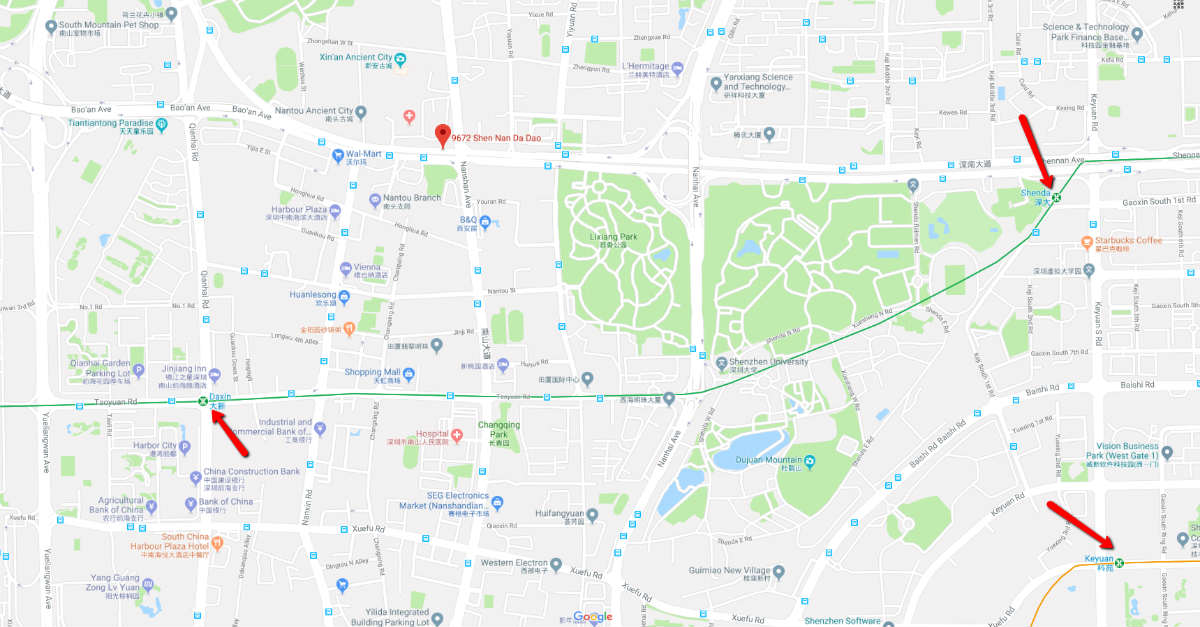 You'll notice that it's not far from 3 metro stations:
ShenDa (Line 1)
Daxin (Line 1)
Keyuan (Line 3)
Also, being on Shennan avenue means that it's really easy to get buses here too.
Visit Us!
There are staff on hand at both of our offices to assist you with almost any business needs that you may have for China or Hong Kong companies.
Please call us and you will be welcome to make an appointment to visit an office location to speak with a consultant (or you can just have a phone call too any time).
Here's what we can help you with (hit the links to learn more and to arrange a consultation online):
China services
Our most popular service > Complete company and bookkeeping setup package (Guangdong, Shanghai)
WFOE in China setup (Guangdong, Shanghai, HaiNan)
Opening a China representative office

(Guangdong, Shanghai, HaiNan)

Setting up a joint venture

(Guangdong, Shanghai, HaiNan)

Tax breaks for the right industries > Qianhai zone CBD company setup (Shenzhen)
Accounting, tax, and auditing for your Chinese company (Guangdong only)
Tax rebates (Guangzhou & Shenzhen)
Registering trademarks in China

(Guangdong, Shanghai, HaiNan)
Hong Kong services
If the services above don't quite fit your needs right now, don't worry, let's talk through what you're trying to achieve; we're sure we'll be able to help you in some way, even if it's just to offer some friendly advice!
Want to speak with a consultant? Just hit the button below to go immediately to the page where you can arrange a call: