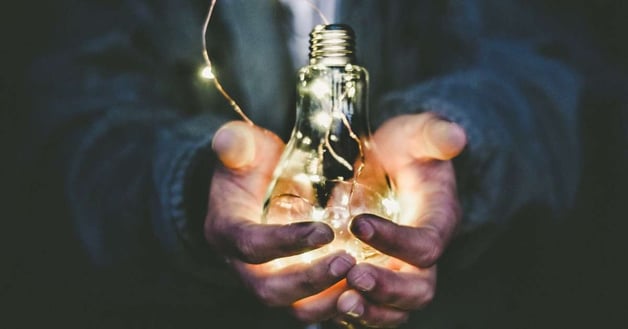 Let's say you have travelled to China to set up a new business and you are planning on working there long-term. Applying for a China work visa may be your first instinct; however, you can't be employed by your business on a work permit just yet. Your company has to be fully incorporated first before applying for a work visa. So, how do you stay in China legally during this period?
You can apply for a China entrepreneur visa. China's entrepreneur visa offers foreigners a more streamlined and flexible way to legally enter the country and incorporate their business.

Curious to see if the entrepreneurship visa is right for you? Our blog highlights everything you need to know about an entrepreneur visa and how to apply for one.


What is an Entrepreneur Visa?
Since 2018, China has been piloting the entrepreneur visa (创业签证), or to name it in full, the 'Private Residence Permit (entrepreneurship) visa'. As of 2021, this visa is also available in Shenzhen.

This visa aims to attract and encourage skilled and talented entrepreneurs to set up their new business in China. In other words, foreigners can live in China while legally conducting business activities. This would include things like market research, finding and leasing office space, hiring staff, and various other clerical tasks required to set up a business (which would likely be a WFOE).

Typically, a work permit will require the applicant to be sponsored by an existing company before travelling to China. However, once establishing your company under an entrepreneur visa, it's possible to apply for a work permit with the now incorporated company acting as the visa sponsor.


Who Can Apply For an Entrepreneur Visa In China?
One of the key differences between an entrepreneurship visa against other China visas is the age limit. Most China visas usually go up to the age of 60, but an entrepreneurship visa applies to people of all age groups.

Applicants must meet the following criteria to be eligible for an entrepreneurship visa:
The applicant must provide an innovative business plan and show their intent to invest in this plan. Agreeing to work in a business incubator upon arrival may also be required.
Foreign students studying in a Chinese university who have an innovative business plan related to the government-designated science and technology parks, incubators, and maker spaces in specific areas such as Changning and Yangpu in Shanghai.
Recent high-calibre foreign graduates from top universities in either China or abroad who have made outstanding achievements in innovation and entrepreneurship (they must have only graduated up to 2 years ago).


How to Apply For an Entrepreneur Visa In China?
The application process is similar to other visa application processes in China, such as undergoing a health check, providing a university diploma and passport information. Aside from the essential documents, applicants must present some additional information when applying for an entrepreneur visa:
Provide investment certification forms - This would include documents like the capital verification report (to show proof of funds) if you aim to go down the investment route and start a business in China.
Write an application letter - This would outline your business plan in detail and explain why you wish to start your business in China.


Other requirements may be somewhat subjective, as immigration staff will be looking at your business plan and deciding whether it has merit. Fundamentally, you need to be seen as someone who will contribute to China's economy and has a sound business idea that will likely become a success.


Does This Visa Suit Your Needs?
Applying for an entrepreneur visa is definitely a viable option for those seeking to start a company in China. Compared to other work visas, an entrepreneur visa can be much easier and less costly.

If you want to learn more information about the process for applying for an entrepreneur visa in China, please schedule a complimentary consultation with our experts.