If you follow this blog, you may have read articles on the differences between WFOEs (pronounced "wuh-fee"), Representative Offices (ROs), and Joint Ventures (JVs)– on the different types, the Pros and Cons, and a whole lot more. In this blog post, we expand on this knowledge base and set out the application process for setting up a WFOE in China.
Before we get started, let's just refresh on the basics.
What is a Wholly Foreign-Owned Enterprise?
A Wholly Foreign-Owned Enterprise or a WFOE is a privately held limited liability company in China in which all the shareholders are foreign. It is the most favoured investment vehicle as it gives full autonomy and control to the foreign parent company. They also come in various forms:
Consulting WFOE, which is the easiest to establish;
Manufacturing WFOE, which allows companies to manufacture in China
Trading WFOE or a Foreign-Invested Commercial Enterprise (FICE), which grants companies both import and export licenses and allows them to trade locally.
When starting a business in China, there are several essential details you should pay attention to, from choosing the right company type to being tax compliant according to accounting in China - it's paramount that this foundation is solid before getting the application process started. With numerous elements to consider, the process of setting up a WFOE can be broken down into 2 parts, namely: the Pre-License Procedure and the Post-License Procedure. While the process varies depending on the type of enterprise being established, we outline the main aspects that are common to all three types below.
Pre-License Procedure for China WFOEs

Step 1: Select Your Chinese Business Name
The first step in the application process is to file for your official Chinese business name. There are fixed guidelines that need to be followed when selecting an acceptable name. Read our article explaining the best practices for choosing a Chinese company name here.
Step 2: Prepare Your Legal Documentation
Once you have selected your company's name, you then need to prepare all the necessary legal documents for the company registration, including the lease contract for a rented office space or building, the Feasibility Study Report (FSR), and the bank reference letter.
Step 3: Apply For Your WFOE Business License
The next step is to submit the prepared documentation and apply for a business license at the local authorities. These include the Ministry of Commerce (MOFCOM) and the Administration for Industry and Commerce (AIC).
Post-License Procedure for China WFOEs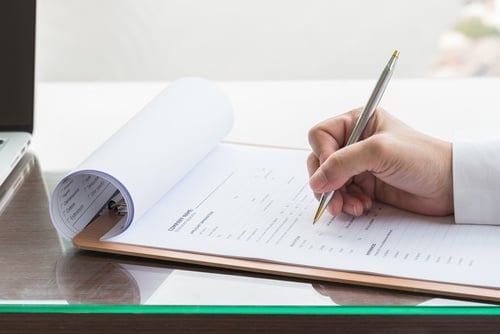 Step 4: Register For Taxes
Once you have been granted your business license, you have to register for taxes at the State and Local Tax Bureau. Multiple documents need to be provided for the registration. In China, as official documents are only valid once stamped, you will also need a company stamp. It performs the same function as a signature in the rest of the world.
It is worth mentioning that since the COVID-19 outbreak, many tax relief policies have been implemented to alleviate the operational burden that the pandemic has brought upon many businesses, especially WFOEs.
Step 5: Register With Other Authorities
The second last step is to register the company with other relevant authorities. There are 12 different authorities that a company needs to get registered with to be established. These authorities include the Technology Supervision Bureau, the State Administration and Foreign Exchange, the Financial Bureau, and the Statistical Bureau.
Step 6: Open Your Bank Account
The final step of establishing your WFOE is to open a bank account that operates in RMB. Your WFOE will also need a foreign currency bank account for the contribution and verification of foreign-invested capital.
Opening a Bank Account in China Remotely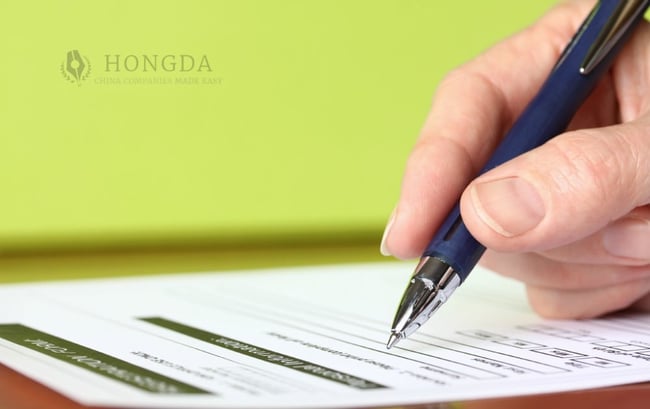 China is well-known for its strict banking regulations, especially for foreign investors. This, coupled with new world mandates brought on by COVID-19, has made it more challenging to apply for a bank account in China. Since the start of the pandemic, Chinese banks have implemented services and policies that allow foreign companies to open a bank account in China remotely.
The most popular process for remote bank account registration in China follows these three steps to ensure the validity of the business:
Send information via video - You will need to send the bank required information in a scripted video, which will then be analysed and validated by the compliance department.
Business location visit - Once your video proof of identity has been approved, a representative from the bank will arrange a visit to your physical business location in China.
Final authentication - After your business location has been approved, the bank will allow your legal representative to come to the bank with all the required documents, and you will be asked to perform real-time authentication via a phone call.
How Much Does It Cost to Set Up a WFOE in China?
As straightforward as it is, setting up a WFOE in China does come with a cost. You're probably wondering: after I spend hours trying to understand the Chinese taxation system, how much will I have to pay in legal fees to get my company up and running in China?
The short answer is that it depends on whether you will hire a consultant to guide you through the process or opt for a DIY approach – the DIY approach is not recommended due to the complexity of the process. Setting up a WFOE in China could cost you up to $100,000 if you hire an international law company to assist you, but there are more affordable options through local consultants. If you would like to learn more about the types of costs you will incur and the most cost-effective options for choosing your China business partner, take a look at our blog, which explains these in detail.
How to Proceed With Setting up Your WFOE in China
The process of setting up a Wholly Foreign-Owned Enterprise in China can be overwhelming for people and organisations who are unfamiliar with the process. It is imperative to understand how it all works before you start - to avoid mistakes that could increase costs and cause delays. It is always a good idea to consult experts to ensure your application is handled quickly and efficiently.

Hongda has a team well-versed with the intricacies of establishing a WFOE. Our experts help you navigate the bureaucracies of the system for a stress-free setup process. If you have any questions regarding the process or how Hongda can assist you, please feel free to leave a comment below, or schedule a complimentary consultation with our experts.
---
Ready to set up your WFOE in China? Download our complimentary checklist below and make sure you have everything you need.