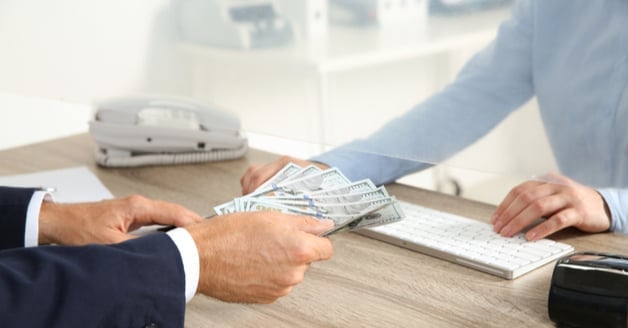 Operating a WFOE, wholly foreign-owned enterprise, or any other business in China, isn't as simple as only securing a business license; you will also need to open a bank account to facilitate your operations. But opening a bank account in China is not as simple as it used to be, especially with the tightening regulations.
Stricter Regulations for the Banking System in China
Why Are Regulations Stricter?
In 2016-17, there was a spike in the number of fraudulent corporate accounts that made banks in China tighten their internal compliance control. Vulnerable members of society, such as students and elderly, were targeted in a scam to use their personal information to open illegitimate corporate accounts.
The Ministry of Public Security (MPS) together with the People's Bank of China (PBOC), froze 555,000 bank accounts related to the fraud in 2019. And in an effort to improve security, in 2020, the PBOC imposed new regulations on all Chinese banks to combat money laundering and other illegal activities.
Updated Regulations for Opening Bank Accounts
Since April 2020, The People's Bank of China (PBOC) has made it mandatory for all banks in China to follow a high level of scrutiny during the KYC (Know Your Customer) process. This scrutiny not only applies to foreign-invested enterprises (FIE) but also domestic companies.
Between the fraud and travel restrictions due to the COVID-19 pandemic, it's no surprise that many new business owners are finding it difficult to open their bank accounts in China.
What Do These New Regulations Mean?
As directed by PBOC, banks are now required to monitor financial transactions and daily business activities. Banks also have the authority to investigate and conduct any of the following:
Your other bank accounts;
Run tests for dormant accounts;
Trace capital transitions;
Examine the time of transactions;
Keep a close eye on suspicious or abnormal activities.
If your account has been flagged for suspicious behaviour, the bank may take control measures such as:
Obstruct all payouts
Restrict online banking transactions
What Is Considered Suspicious Bank Activity?
If you plan on starting a company or have just started out in China, you'll need to understand what the bank considers suspicious activity. Here are some scenarios that you'll want to avoid:
The primary bank account holder has multiple enterprises, multiple accounts as well as numerous company licenses;
The business address is under domicile declaration (which means that your registered company's office address is same as residential address)
You are under the "Three non-personnel" (You will fall under a three non-personnel category if you are an individual without valid Shenzhen ID, residence permit, or social security in Mainland China)
The legal representative who opened the company bank account for the first time is too young (25 or younger) or too old (65+);
The company address is of a remote rural area;
The country code of the mobile phone number does not match with the company address;
The company name appears illegitimate.
How To Open A Bank Account in China?
The Documents Required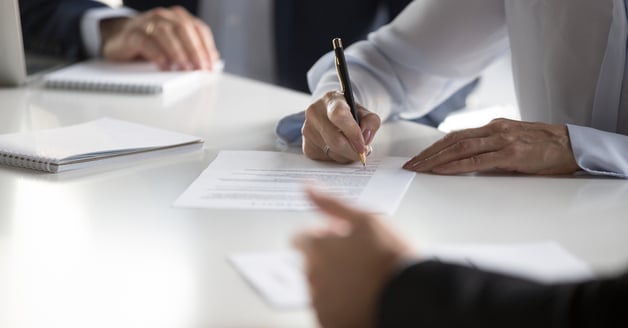 You will need to provide the following documents to the bank along with your application:
Provide the lease contract or site certificate, including the ownership certificate, in the name of the company, legal person, or shareholder;
Any utility bill or rent transfer voucher for the past month. If you are submitting a rent transfer voucher, all the details within this voucher should be consistent with your lease contract;
The original company business license with the official seal, financial seal, and the private seal of the legal person;
The legal person also needs to bring the original ID card and company-related documents to open the account on-site.
Upon application acceptance, a bank official will arrange a visit to your company's registered office address and take photos to verify against your application documents.
The Process Of Opening A Chinese Bank Account
With the latest internal and regulatory compliance policies, Chinese banks highly recommend that the legal representative is physically present in China and brings their original passport for the account opening.
However, if you cannot be present in China due to a travel ban, some Chinese banks are now accepting video applications as well. The bank will need to validate this video as part of their internal compliance process. Once the video application is accepted, a bank representative will perform a site visit. If satisfactory, the bank will go ahead and approve your bank account.
Additionally, the person representing the company in China will have to visit the bank with the required documents of its legal representative as stated above. The bank staff will conduct a real-time authentication call with the legal representative to confirm the opening of the account.
While this may sound like a lengthy process, many commercial banks are trying to facilitate this with leniency to help all the new clients with alternative solutions. In fact, some banks can organise a virtual interview, under the condition that the legal representative's documentation is notarised at the Chinese Embassy or Consulate of the country they reside in.
What To Do If Your Bank Account Is Frozen?
Did you miss a phone call from your bank manager? Have you rented a new office in China? Have you informed your bank about your office address change? These are just some of the suspicious activities that can cause the bank to freeze your account.
If you have an FIE, but your bank account in China is frozen, here are some things you'll need to do to restore your account:
Communicate with your bank promptly and provide any documentation required to unfreeze the account. This could be recently acquired rent and utility invoices, site lease contracts, company social insurance and transaction contracts, among others;
Your company must reassure and guarantee the bank that all operations are legal, formal and truthful;
If the above doesn't work, you may need to consider closing the frozen bank account and reopen it with another bank.
These procedures may sound challenging, but many organisations in China are adjusting to the new regulations. On the brighter side, these new regulations add a layer safety through two-factor authentication to safeguard your bank account.
---
If you are looking to register your trademark in China, please feel free to download our FREE trademark registration checklist by clicking on the link below!