The alcoholic beverage industry has experienced immense growth in recent years and shows no sign of stopping—with an expected 3.1% CAGR from 2019 to 2024. Among the countries driving this demand is China, the world's biggest consumer of alcoholic beverages. It's here where foreign alcohol is seeing increasing popularity, especially among young Chinese drinkers.
But ask anyone who's tried importing alcohol into the Chinese market and they'll tell you how difficult it can be to figure out all the regulations they need to comply with. Drinks99, a premium importer and distributor for luxury alcohol beverages, has gone through this process first-hand and despite the challenges, they've successfully imported high-end brands such as Astereley Bros., Dodd's Gin, and La Hechicera into China since 2012.
We interviewed Daniel O'Connor, Director and co-founder of the company, to learn from his experiences of entering the Chinese market—from licensing and labelling to documentation and taxation. Find out what you need to be aware of when importing alcohol to China.
How did you get into the business of importing and distributing luxury drink brands in China?
Simon and I have a penchant for quality British drinks brands, and felt its provenance has proved too good not to import. We are looking to establish a niche in providing primarily British alcohol to the market here in China while populating our portfolio, with only the best of the best products. Our target market in China is affluent, hungry for western brands and eager to be educated about luxury goods.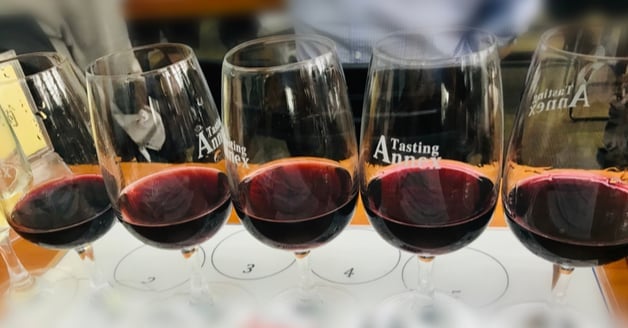 What are the biggest challenges of importing alcoholic beverages into the country?
One of the biggest challenges that can be encountered, especially when first importing alcohol into China is the licensing policy. There are a number of strict policies in place that require different licences for different operational activities in China.
The labelling requirement can also be somewhat complicated to navigate in the first instance, but after the initial process, it gets much easier.
Could you run us through the process of getting licenced for a business like this?
The first thing you would need to do is register your business with The General Administration of Quality Supervision, Inspection and Quarantine of PRC (AQSIQ) and register for an import licence. There are two types of licences available from the Ministry of Commerce (MOFCOM): Automatic and Non-automatic.
Luckily, alcohol is not considered restricted or prohibited, so licensing is automatic, and mainly used for tracking and statistics rather than restricting imports. Check that your licence covers the exact products you want to import - these things must match. Your registration certificate will show what you can and can't import.
In order to go on and sell the alcohol, a general licence would be required too. However, this can be applied for after the company has been registered and obtained the WFOE business licence.

Can you elaborate on the details of labelling procedures?
This procedure is when most complications arise. China Inspection and Quarantine will require a detailed PDF layout of the bottle and packaging that is fully translated into Chinese along with a physical copy of it and the original. The label would need to be according to the labeling standards for pre-packaged alcoholic beverages. The AQSIQ website is a good source to obtain a label that meets their requirements.
When sold, the Chinese label would need to be at least the same size as the international label, and clearly displayed on the packaging alongside.
There are a number of documents to be submitted to the port of import. Which documents are required?
The documents to be submitted include:
Certificate of Origin
Certificate of Bottling
Certificate of Analysis
Health Certificate
Certificate of Insurance
Packing List
Commercial Invoice
Export Certificate
Product Ingredients List
Product Sales Approval Document
Customs declaration by value
Freight insurance document
What are your top tips for anyone looking to start importing into China?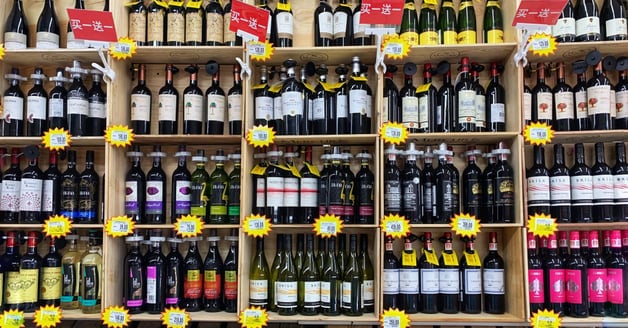 My biggest tips would be:
Make sure pre-approval has been completed before any product is shipped;
If you are importing alcohol for the first time, consider importing a small quantity first before your major shipment to ensure familiarity with the procedure and successful import;
If your supplier has their own way labelling, ask them to label it as a part of their production process with the approved label;
Look for similar products and compare your label with existing translations to understand what is permitted - sometimes, Latin translations are allowed as well;
Consider using air freight for frozen items - your shipments won't be kept in the right conditions when they're being held in customs
Other than that, there are a few more things to keep in mind:
You won't be able to ship unless you have a sanitary certificate, and that will only arrive 3-4 weeks after stuff has arrived in your warehouse;
Even with a sanitary certificate, you will may get random warehouse inspections though your WFOE is more likely to get inspected;
Herbs and botanicals can be tricky, as one ingredient can spoil the other, but something like gin is okay due to the ingredients being pre-distilled.
Are there any taxation issues people would need to be aware of when importing alcoholic beverages into China?
China alcohol import tax is relatively straightforward, but is dependent on the type of alcohol being imported. The three different taxes totals to about 30% - the Standard VAT at 13%, Excise Tax at 10% and Custom Duty for the alcohol imported. The taxation amount is determined by the value of the import and that's cross-referenced with the invoice and packing list.
What's in the future for foreign alcohol consumption in China?
We expect to see a growth in the foreign alcohol market, especially for spirits, in China in the upcoming years. The industry is expected to grow to approximately USD450bn in 2021 from USD205bn in 2016, with tequila and mezcal leading the pack with an expected growth rate of 21.6% over the years. Alcohol suppliers and distributors will be able to take advantage of the growth opportunity in the upcoming years.


---
As demand for alcohol and the thirst for international brands continues to grow among Chinese drinkers, there's no better time than now to enter China's alcoholic beverage market. If you're interested in importing alcohol into China but have yet to set up a corporate entity in the country, it's worth considering whether you need to establish a Wholly Foreign-Owned Enterprise (WFOE) (we've created a checklist for you to follow if you need to learn more about the process).
Though it may seem overwhelming at first, with the right resources and information, it is possible to follow in Drinks99's footsteps and pave your own path to success.