Protecting trademarks in China is more important than ever for foreign businesses who're operating here.
The use, or should I say 'misuse' of various trademarks by Chinese companies has taken on an almost legendary status in today's business world.
But, while it is often funny to see some of the fakes and blatant misuses of famous trademarks, it wouldn't be a laughing matter were your business to be on the receiving end of this treatment.
Take a look at 5 eye-opening China trademark cautionary tales here so you don't fall victim to the same!
The worst can, and does, happen; and don't think that it wouldn't happen to your company, because sticking your head in the sand won't change the facts.
There are 'enterprising' folks out there in China just waiting to find the next big thing from abroad and quickly nab their trademarks before they have a time to react, ham-stringing them when they do finally operate in China!
Protecting Trademarks in China is Necessary
1. Tesla

Elon Musk's electrical automotive giant suffered from trademark squatting after a local individual registered the rights to its name in China 3 years after Tesla was founded in the USA.
He went on to demand:
"That Tesla shut its showrooms, service centers and supercharging facilities there; stop all sales and marketing activities in the country; and pay him 23.9 million yuan ($3.9 million) in compensation, according to a lawsuit filed...in Beijing." (Source)
After a protracted legal fight, Tesla finally won, but how much would years of litigation have cost them?
2. Castel Wines

Spare a thought for poor Castel wines, as they were a big loser thanks to China's first-to-file trademark law.
"The Zhejiang Provincial High Court passed the judgment that French wine producer Castel is to stop using the Ka Si Te trademark, which is a supposed transliteration in Chinese for Castel, and ordered the company to pay RMB 33,734,546.26 (more than US$5 million!) to Shanghai Banti Wine Company and Spanish-Chinese producer Li Dao Zhi." (Source)
The enormous damages were awarded to the original trademark registrant, and took 6 years of fighting to come to its culmination.
Castel are now unable to use their trademark in China, and have had their hands burned in the process.
3. New Balance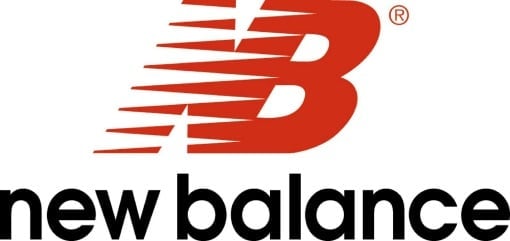 The sneaker brand made famous by Steve Jobs enjoys a large fan following in China, but it has not always been easy going for them.
"On April 24, 2015, Guangzhou Municipal Intermediate People's Court in south China's Guangdong Province stunned Xinbailun Trade (China) Co., the local sales company for the well-known U.S. sports brand New Balance, with a $16 million verdict for violating the trademark rights of a Chinese individual, Zhou Yuelun. In addition to the $16 million verdict, to avoid further consumer confusion, the Court ordered the Chinese affiliate of New Balance to stop using the "Xin Bai Lun" term to market its product in China and required them to publicly apologize for the harm caused to Zhou." (Source)
New Balance were caught in the rights trap. The court believed that they knew that this trademark existed, yet kept using it in bad faith, leading to a hefty punishment.
That Zhou's range of sportswear was very similar to New Balance's wasn't seen as an issue, as he had registered the trademarks some time before.
4. Lacoste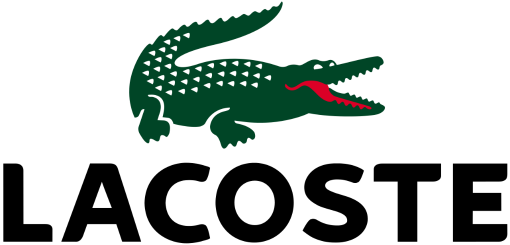 Lacoste have long struggled against their competitor, Crocodile International PTE Ltd, both companies being formed around the same time, but one in France and the other in Singapore.
"CIL had sued Lacoste in Japan in 1969 for trademark infringement. The parties later settled their disputes in Japan and Lacoste was allowed to register its trademark. In addition, the parties reached a settlement agreement in 1983 ("1983 agreement") intending to (1) resolve all pending legal disputes; (2) develop their respective businesses separately; (3) collectively oppose third-party infringement; (4) collaborate in a list of other countries; (5) include payments from Lacoste to CIL for past use of the "crocodile" trademark; (6) use parties respective marks without causing confusion; and (7) collaborate in other geographical regions, if possible." (Source)
The recent issue between them in China stems from the similarity of their trademarks in China.
As you can see above the two parties were not supposed to use each other's trademarks where confusion could be caused, but this had happened in China.
You can see that the trademarks below look very similar: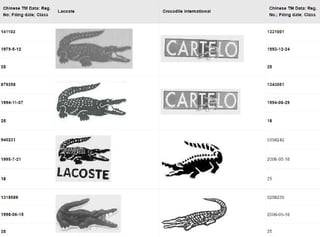 As you can see, the trademarks in bold do indeed look confusing, as they're essentially mirror images of each other. Lacoste went as far as launching a suit against CIL for this reason.
However: "the BHPC (Beijing High People's Court) found that the parties intended to resolve all disputes in the future and that marks of the two companies co-existed in China with enough distinction to not cause confusion to the consumers. Therefore, the BHPC held there was no infringement."
Hence to this day the two brands are forced to co-exist with very similar trademarks in China, although it may be fair to assume that this benefits CIL more given that their mark is incredibly similar to a major worldwide brand's.
5. GM

Image credit: cosasdeautos
Anyone who has seen cars on the road in China in the last 10 years will no doubt have seen local manufacturer Chery's cute 'QQ.' But despite its cuteness, it has a more sinister background.
"GM Daewoo alleged that [the] automobile model manufactured by Chery was an exact copy of a GM Daewoo model.
The GM Daewoo lawsuit argued that the Chery "QQ" model had exactly the same design specifications as the GM Daewoo Matiz model sold in South Korea and the identical Spark model sold in China. A General Motors official in China told a reporter for The New Yorker that a mechanic could exchange the doors on the two models, a feat only possible if the models share the same design. GM Daewoo also claimed that Chery used a GM Spark to pass crash tests required under Chinese law to market the "QQ" model." (Source)
The background is that GM Daewoo and Chery had entered into a joint venture, which is demanded of foreign auto manufacturers in China, in order to produce cars in China and propagate the GM name.
However, during the course of their partnership Chery was alleged to have stolen the design for the QQ from its partner, GM.
This cautionary tale is fairly common with joint ventures in China which is why today most foreign companies prefer to set up a WFOE in China if possible, as they have 100% control over the business and can protect their IP accordingly.
>> Tweet these cautionary tales to your followers <<
How Do I Go About Protecting Trademarks In China?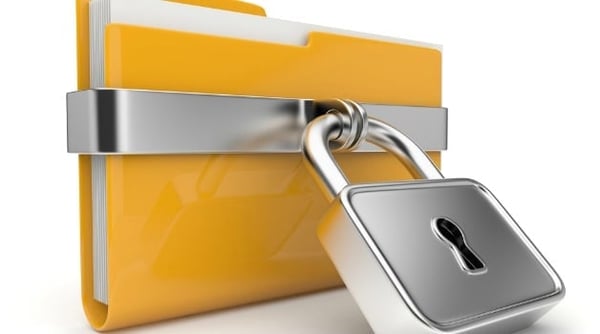 Luckily there are steps that you can take right now that will help when protecting trademarks in China.
1. Register Each China Trademark in Advance
This is a no-brainer.
If trademarks are already protected then it's common sense that others can't register them from under your nose.
There are a bunch of different trademarks one can register in China, and typically we would advise companies to do this before they enter China (whether for manufacture for export or trade here), but existing Chinese companies may also do this (and can even register their own, unlike overseas companies who must use a third party).
You can get more help by reading your copy of our FREE eBook: "An Introduction To China Trademark Registration" which includes a thorough explanation on what to do in order to protect trademarks, and how!
2. Perform a China Trademark Search
It may not be immediately obvious that anyone has already registered your trademark/s.
So one easy and quick way to get ahead of any problems is to use the official Chinese trademark office's search tool:
>> Run a China trademark search <<
This is an English language search tool and will give you a good idea of if any companies in China are already in possession of your trademark, or have one that is similar enough to cause you trouble down the line.
Should you unfortunately be affected then you will need to take action.
3. Get Legal Help if Your Trademarks Are Already 'taken'
Should your trademark already be registered in China then you need to get legal help.
You essentially have 3 options:
Sue the holder and prepare to fight - if you can prove that your trademark is 'well-known' abroad then you may have a chance, although it is conceivable that a Chinese court will often favour the holder of the rights, even if you hold the same trademark's rights abroad (because it's yours).
Pay the holder a fee for use of the rights - hence you'd be paying for permission to use your own trademark!
Abandon using this trademark at all in China - circumvent the issue by entering China's market under a different name. This doesn't solve the issue of someone else using your trademark and its good reputation for their own gain.
You really want to avoid Chinese litigation at all costs, as this is time-consuming and expensive.
So the only real way to assure against these 3 nightmare scenarios is to register your trademarks pronto; even before starting a business in China if possible!
Ready to register trademarks?
Overseas companies may register Chinese trademarks, but must do so through a third party.
Having local legal advice when doing so will be important, and so finding a company like Hongda who can advise you, will help you enormously at this point before you go down the rabbit-hole of the Chinese legal system.
Have Your Say...
Have these cautionary tales given you food for thought regarding China trademark protection?
Would you now plan to register yours?
Have you already registered trademarks here, or are doing so right now?
What did you find easy, and what was challenging?
Enter the discussion by leaving your questions, comments, and experiences as a comment for our community below.
---