Foreign investors looking at setting up a WFOE in China could do a lot worse than consider HaiNan. But what is that makes this touristy island province so special?
HaiNan. More than just palm trees and coconuts!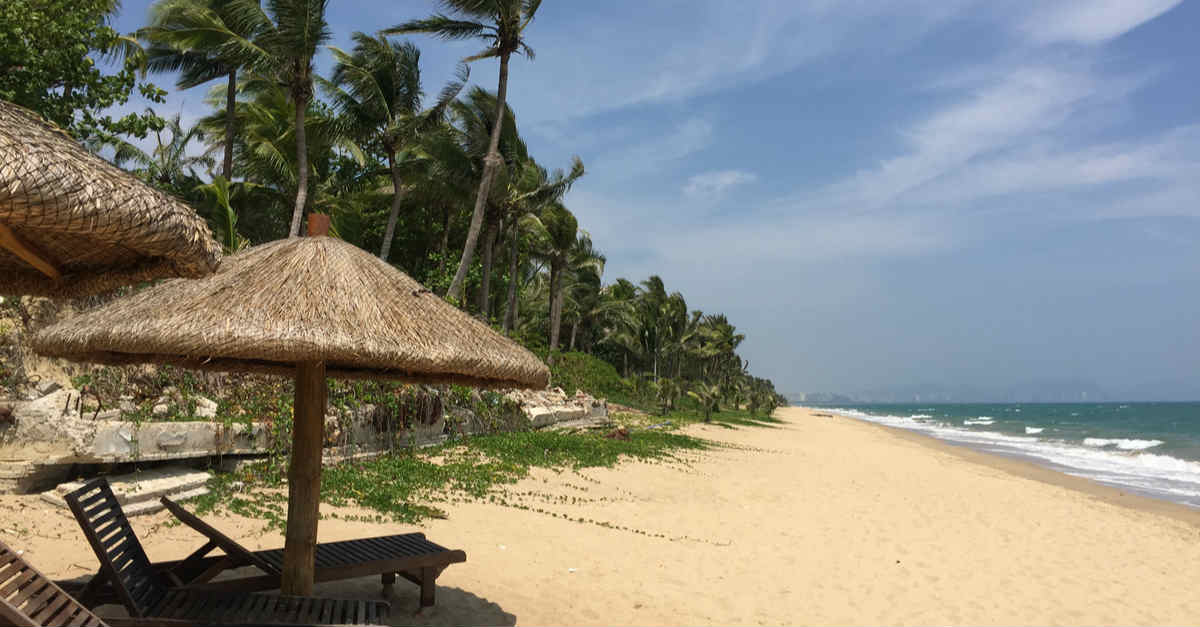 You probably best know HaiNan as one of China's foremost tourist destinations, and with its year-long warmth, sunshine and beautiful tropical beaches , you could also be forgiven for thinking that it's simply a tourist destination, like Thailand.
HaiNan is beautiful and also a lot of fun to visit as a tourist, but the strides it's taking to become a business hub interests us most here at Hongda.
It was separated from Guangdong province and established as the largest special economic zone in China in 1988, and to this day it belongs in the vanguard of China's economic development, with particular emphasis on aerospace, healthcare and modern agriculture.
In fact, the Chinese central government decreed in April 2018 that HaiNan will open a pioneering free trade zone by 2020, and a similar free trade port by 2025. The reason for this is its well-placed location in the ASEAN zone and the estimates that its economic growth will be more rapid than that of the Mainland in the next 5 to 10 years.
What does this mean for foreign investors looking to open a Chinese company?
Chinese free trade zones are often a good first port of call for foreign investors who are in the process of starting their Chinese company.
They offer many benefits, most commonly:
Tax breaks
Faster business setup and administration timescales
Industry-specific benefits (such as subsidies and investment opportunities)
For example, Shenzhen's QianHai zone is a part of the Guangdong FTZ, and QianHai offers many benefits to would-be businesses there, although it's now getting somewhat over-subscribed so it has of late become a little more difficult to open up there.
Therefore, a brand new FTZ with excellent logistics and transport links by air and sea to the Mainland, Hong Kong, and SE Asia on Guangdong's doorstep becomes ever more attractive as the Mainland becomes increasingly crowded and competitive.
If it is only taking a matter of a week or so to open a WFOE in HaiNan now, it's definitely worth considering if its location is agreeable for your business needs.
There were a couple of specific industries that were mentioned in the April message from the government:
Medicine and Healthcare companies
There is to be a particular focus on medicine and healthcare in HaiNan. Mainland China has very strict regulations in place for the medical industry. It's possible to import medical equipment, for example, but it's far harder to get permission to do this than to produce it in China itself. Protectionism? Maybe to a degree, but China is also acutely concerned about controlling the quality of equipment that affects its people's health.
So how to get easier access to this US$800 billion market? Enter via HaiNan.
Rules will be relaxed for:
Foreign doctors to practice there
Overseas medicine to be imported
Medical equipment to be imported from abroad
If this succeeds, and the medical industry and level of healthcare improves further in HaiNan, then expect to see an opening up of restrictions on foreign medicine and medical professionals in turn on the Mainland.
Interestingly, HaiNan is already a hot spot of Chinese and foreign medical tourism, and they're planning to grow further, no doubt spurred on by the relaxed medical industry regulations there.
Gambling
The government is also looking into allowing legal gambling in HaiNan, namely sports lottery and horse racing. At the moment, gambling is only permitted in the former Portuguese colony of Macau, so perhaps the government wants to take a bite of their profit while keeping gambling securely ring-fenced offshore.
This fits in well with HaiNan's tourist identity, as what better way to relieve tourists of the cash than to have one of China's favourite pastimes catered for there?
While your company may not be involved with gambling, an influx of tourists and money may well impact your business positively.
Need help to register a China company in HaiNan?
Good news, we've got you covered and can actually make this happen. We're sure that you want to know more about HaiNan's business environment, so hit the button below to get in touch with our business consultants who can walk you through what you need to do and what you can expect from registering a China company in HaiNan: