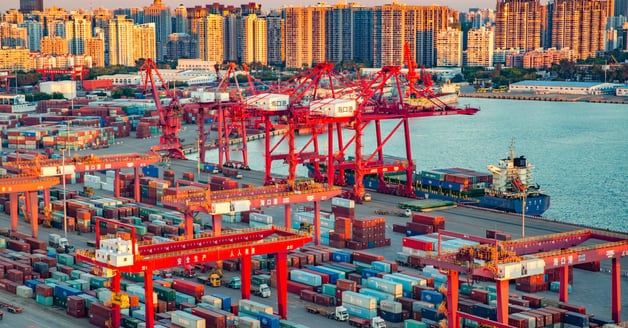 Where are you thinking of setting up your WFOE in China? Guangzhou, Shenzhen, Foshan, Shanghai are all common provinces foreigners choose for their WFOE set up. Have you considered Hainan?
Over the years, China has heavily promoted Hainan as a future business hub and gateway for trade. As of June 1, 2020, China released the Overall Plan for the Construction of Hainan Free Trade Port. This plan is to transform the entire island into China's largest special economic zone and is anticipated to bring in foreign talent to reside or work in the free trade port.
Here are some of the top advantages of setting up your WFOE in Hainan FTZ in 2021:

1. Visa-free travel to Hainan
As of May 1, 2018, China implemented its visa-free entry policy for citizens of certain 59 countries. For those looking to take advantage of business opportunities in Hainan stand to gain a lot from this accessibility.


2. New Preferential Tax Policies from 2020
From January 1st 2020 to December 31, 2024, new tax policy changes have been made for corporate and individual income tax.
Corporate Tax
There are 3 major corporate income tax (CIT) relaxations:
The corporate income tax rate has been lowered from 25% to 15%. To determine if your business falls under this category please consult Hongda experts.
Corporate income tax is exempt on overseas income if the income is derived by companies in the tourism, modern service, and high-tech sectors included in the encouraged industries in Hainan FTP. The second requirement is if there income is from newly increased overseas direct investment.
One-off pre-tax deduction or accelerated depreciation and amortization for newly purchased assets


Individual Income Tax
The individual income tax (IIT) rate is capped at 15% for 'high-end' and 'urgently needed' talents working at the Hainan FTZ. A list of professions that qualify as high-end talent and talent in short supply who can enjoy the aforesaid preferential policies and specific administrative measures will be formulated by Hainan Province in consultation with the MOF and the STA.


3. Quick and easy company registration process
Setting up your WFOE in Hainan will take no more than 40 working days. Hongda has a comprehensive knowledge about what is required in order to make the fastest WFOE application possible, but they also have a long-standing and strong relationship with the right government officials who will be checking your application and approving it.


4. Industry-specific investment opportunities
Hainan will attempt to develop and internationalize leading industries from where it already has strengths. Here are the 3 key industries or sectors that will be focuses on:
1. Medicine and Healthcare Companies
Mainland China has very strict regulations in place for the medical industry. It's possible to import medical equipment, but it's far harder to get permission to do this than to produce it in China itself. Protectionism? Maybe to a degree, but China is also acutely concerned about controlling the quality of equipment that affects its people's health.
So how to get easier access to this US$800 billion market? Enter via HaiNan. Rules will be relaxed for:
Foreign doctors to practice there
Overseas medicine to be imported
Medical equipment to be imported from abroad
If this succeeds, and the medical industry and level of healthcare improves further in HaiNan, then expect to see an opening up of restrictions on foreign medicine and medical professionals in turn on the Mainland.
Interestingly, HaiNan is already a hot spot of Chinese and foreign medical tourism, and they're planning to grow further, no doubt spurred on by the relaxed medical industry regulations there.


2. Tourism
Already established as one of China's foremost tourist destinations, Hainan intends to accelerate this sector by focusing more on the development of marine tourism, medical tourism, shopping tourism, convention and exhibition tourism, sport tourism, rural tourism, forest tourism, RV camping tourism and characteristic urban tourism.
3. High-tech companies
Hainan will focus its high-tech investments in sectors where it holds unique advantages such as agritech, biotech, and deep-sea technology.
Hainan has set up a scheme to inject 500 million yuan (US$63.7 million) per year for tech start-ups. In 2017, a total of 269 companies received money from the fund, including Chinese telecoms giant ZTE, Microsoft and Tianya.


Need help to register a China company in HaiNan?
Good news, we've got you covered and can actually make this happen. We're sure that you want to know more about HaiNan's business environment, so hit the button below to get in touch with our business consultants who can walk you through what you need to do and what you can expect from registering a China company in HaiNan:
---
Are you interested in visiting Hainan?
Do you believe in the business potential of the island?
Download our 2021 WFOE Checklist now to receive a comprehensive guide on the WFOE application process.