Over the past few years here at Hongda, I've been working hard at helping foreign business people from all over the world set up companies in China, manage the running of their operations and generally help them with their transition in doing business in China.
To help provide our community with some valuable business information, I've taken a professional interest in writing a lot about doing business in China, and I recently came across a great article about business lessons learned by Dr. Johannes Kadura, a Managing Director of AKRYL digital agency and founding partner of ChinaEntrepreneur.net, an expat that has actually lived, worked and started his own company in China.
In the first part of this two part series I want to share an insider's look at doing business in China from the perspective of an expat that has learned some valuable lessons in his time here, and provide you with some additional commentary regarding each of the lessons he shares in his original post here...
Lesson 1: Now is the time to include "the China factor" in your business
Much like the popular idiom "There is no time like the present", Dr Johannes shares a lesson about the importance of getting in while the going is good, and there is definitely no time like now!
Anyone that has ever thought about sourcing from (but never gotten around to it) have most probably been deterred by China's recent manufacturing slump, an increase in labor wages, and the fact of other SEA nations coming to the manufacturing forefront as China focuses more on high-end manufacturing and continuing to develop its services sector.
The truth is that whilst China may be losing ground with regards to its manufacturing sector, it is still 'the factory of the world' as Dr Johannes puts it, and southern China (particularly Shenzhen) is most certainly where its happening and where you should be sourcing from.
>>> Download our FREE "The Foreign Companies Guide To Business In Shenzhen" for everything you need to know about China's most competitive city for business <<<
He does go on to highlight that it's important to carefully vet one's suppliers before jumping into anything, something that many of my previous clients have failed at doing to the detriment of their own business.
Conquering China's massive market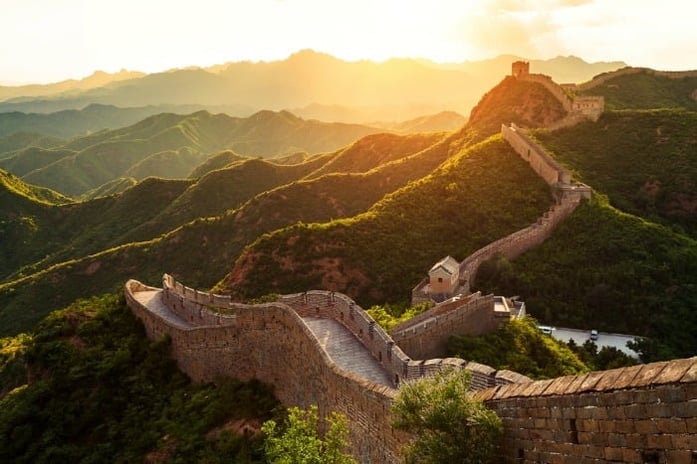 From the other side of the coin, there are those that are looking at conquering the massive market of China, something that has been made even more possible with the rapid rise of e-commerce in China, and cross-border e-commerce for that matter.
A growing middle class that will double its spending by 2030 is set to propel China's e-commerce industry to greater heights. This is an industry being driven by newly established Special Economic Zones (SEZ) such as the Qianhai SEZ that provides many preferential tax breaks to those looking to take advantage of affluent citizens' new found spending power.
The demand for foreign products has never been so high in China, and the opportunity to capitalize on bringing goods into China for much cheaper is now. One of the greatest apps to come out of China that Dr Johannes mentioned is WeChat, a free mobile messaging app which allows you to send a text message, voice recording, or do live chat or video chat using mobile broadband or WiFi connectivity. The app is great for marketing purposes, and even features an online payments platform and the opportunity to open a virtual shop.
Utilizing one's available local platforms is key in helping to get in where your ideal audience is living online...
Read more on why WeChat is THE go-to mobile app when starting a business in China here!
Lesson 2: If you plan on moving to China to start a business, follow the TAS method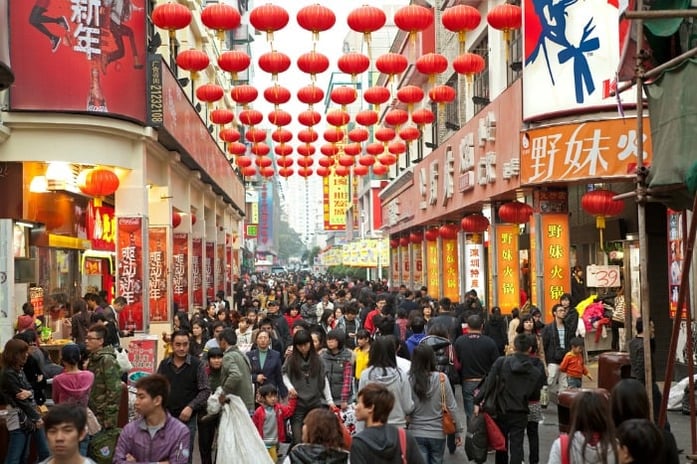 In his second lesson, Dr Johannes goes on to explain the TAS method, something I'd like to share with you in full below as I feel it's really appropriate advice for aspiring China entrepreneurs:
Transfer: See what kind of promising startup ideas we have in the West, and then transfer these innovative approaches to China.
* My notes: Chinese companies are remarkably adept at doing this (no surprise there). Whether it's social media apps, food ordering services or online shopping platforms, the Chinese have taken a page (or a couple) out of the West's business book. There is absolutely no reason why foreign companies or business people can't do the same!
Adapt: In order to implement this kind of approach successfully, you will need to adapt your business idea to the tastes of Chinese consumers and the Chinese business environment. This is where you must devote the bulk of your time and efforts to ensure success.
* My notes: This is still something that rings very true today, even though China has opened up significantly to the rest of the world in the past 2 decades. Thorough research is required to make sure that whatever idea you bring to the mainland can actually be applied to suit Chinese tastes. This encompasses everything from the Chinese name of your product/app/company to your marketing campaigns.
Scale: Once you have figured out how to attract and retain the first group of happy customers (most likely belonging to the urban Chinese middle class) you will want to scale. Done correctly and at the right time, this will allow you to tap into the upcoming second- and third-tier city markets.
* My notes: The age-old adage of 'slow and steady wins the race' is certainly applicable in one of the biggest markets in the world. Keeping the 'Adapt' stage in mind, starting small is always a better option to test the waters than widespread roll out.
China is also very much a 'word-of-mouth' kind of place when it comes to brand loyalty and even more so on social media (Chinese consumers are not afraid of showing their support or disdain) so by making sure your business is successful in one place will help pave the road forward for your business expansion in the rest of China.
>>> Learn about Chinese business culture & etiquette with our complimentary 10 Step Guide here! <<<
Key takeaways
China is rife with business opportunities for entrepreneurs that can:
Make use of the local platforms available to them to market their business, sell their goods and engage with their audience

Take the best, most innovative ideas from their countries and import it into China

Take enough care to ensure that the ideas they bring over

can actually be applied to suit Chinese tastes from top to bottom

Scale up after they've successfully implemented their idea at the right time
Please join me again next week for the second installment of this two part series where you will learn about two more lessons centering around expats making mistakes in China, and why there is no such thing as being too careful here!
---