Online Is King When Starting A Business In China
Forget what you think you know about using the internet to do business.
OK, now there is a clean slate we can consider China's internet.
If you've ever been to China you may have noticed, especially if using Google Android phones, that things just aren't the same.
Google is blocked
Facebook is blocked
Twitter is blocked
Gmail is blocked
Wordpress is blocked
YouTube is blocked
So how on earth can you possibly get results there when your previous marketing efforts have focussed on Google Adwords, email, Facebook ads, blogging online, and perhaps even making viral videos, and all of these avenues are closed to you?
You use China's own versions of these sites!
But how can a foreign company with little knowledge of China's internet know where to start?
Here at Hongda business services we believe that Foreign companies who intend to conquer the Chinese market would be well-advised to focus on the Chinese internet's ecosystem when starting a business in China....
What Does China's Internet Look Like?
The reason why foreign internet giants like Google and Facebook are blocked in China is arguable.
Some say that it is due to security concerns from the Chinese government who are unsure if some of the content posted in these places is damaging to China's security, whereas others believe that it is 'protectionism' on behalf of the government, allowing local internet companies to thrive and take the lion's share of the revenue available instead of having it flowing abroad. The truth is probably a combination of the two.
Basically, accept not using Western channels to reach Chinese consumers and you've taken a big step towards starting a business in China effectively by using the internet.
So how does the Chinese internet ecosystem look?
For Google search Baidu
For Facebook / Twitter there is Weibo
For Youtube watch YouKu Tudou
For Uber take Didi Kuaidi
For eBay / Amazon shop on Alibaba, TaoBao and TMall
For WhatsApp use WeChat
As for the last channel mentioned above, WeChat, we've mentioned the importance of using this local e-commerce titan for doing business in China in a 2 part blog post here in part 1 and here in part 2, and if there's any doubt check out this stat about how China's mobile internet legions love the predominantly mobile-based app:
85% of China's internet users are mobile, that's 557+ Million. Th

erefore WeChat is the most important way to reach them. >> Tweet t

his stat <<
Now consider that WeChat is just one of the large and important sites that can be used for business in China. Clearly understanding the Chinese internet ecosystem is very important to foreign businesses.
Luckily Tech In Asia have created a really useful infographic showing how amazing just one minute in China's internet is, and this is a good starting point for foreign companies who're trying to get their heads around this very different landscape.
What Happens On China's Internet In Just One Minute

So what can we learn from this infographic?
Well, for a start it helps us to understand which internet channels are important for us if we're planning on selling in China.
Didi Kuaidi
I assume that most readers won't be planning on starting a ride-sharing app, and that's probably a good thing since despite it being a global smash, Uber seems to be getting crushed by local competitor Didi Kuaidi.
WeChat
WeChat we have already mentioned, but it's fair to say that almost everyone with a smartphone in China (and that's more than half a billion) uses WeChat daily. In fact with almost 400,000 people logging on every minute it shows how important a channel WeChat is for reaching China's vast number of mobile web users.
It s important to mention that WeChat is far more than just a WhatsApp clone. In actual fact it's a far superior app to it's Western cousin, as it offers the same chat options, but also online payments, the ability to set up a micro-site, a blogging platform, an image sharing platform, and an e-commerce online store platform, but all in one app!
In order to use WeChat effectively you're going to need to register a company of your own, so that most likely means opening a WFOE in China (more on that in a moment).
YouKu Tudou
The appetite for watching videos online is huge everywhere, this is evident when considering YouTube which is the world's second largest search engine by numbers. However in China where there is 'no YouTube,' the local version, YouKu Tudou, also invites enormous traffic with 625,000 videos being watched every minute. Impressive stuff.
How can you use it for business? Read this.
Weibo
An enormous amount of content is shared on Weibo, which is similar to Facebook and Twitter. So this would be a great channel for a foreign business to create and share content about itself and its offerings on in order to reach a wider Chinese audience.
With around 200 million users, that's a lot of potential eyeballs on you if you get it right. Learn more about using Weibo here.
Baidu
Another important Chinese channel to understand is Baidu, the Chinese Google. As you can see in the infographic, Baidu offers pretty much the same services as Google. The difference is that it plays by the rules as far as China is concerned, offering Chinese language information that is welcomed by the authorities. What's more, you need to understand that local Chinese web users will predominantly search for information in Chinese, and so with this in mind, Google is actually not as important here in any case.
The question for you is, how do I create Chinese language information on my company, products, or services and get it to rank in search engine results in Baidu?
Alibaba / TaoBao / TMall
Make no mistake, this is an important one. If you're planning on selling in China it's absolutely crucial to understand China's main shopping sites.
Due to the size of the country it's important for Chinese shoppers to have the ability to shop online as there just may not be local options offering the wide range of goods as the internet can.
In the West we're used to large hypermarkets and malls where one can buy almost anything, but many smaller Chinese cities don't have so many options like this, mainly having just the basics and local brands for sale. So when Chinese shoppers, who have a rapacious appetite for foreign brands, in many areas want to shop they have to turn to the web.
But you need to learn how to add products in Chinese, with attractive language, and advertise them too.
With more than US$1,000,000 being spent each minute, you need to decide how much you want a slice of that piece of cake!
"How Do I Do Business Online In China Then?"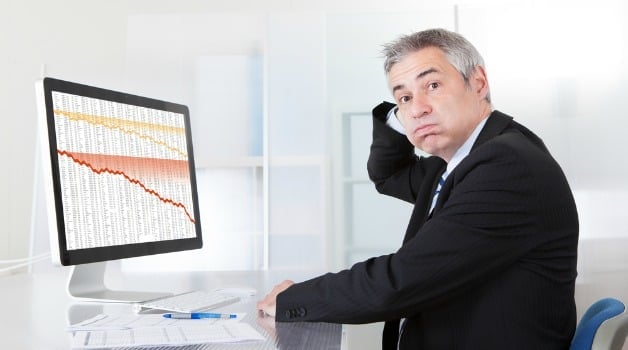 First of all you usually need a Chinese company of your own.
Many Chinese internet channels require a legitimate business registration before a business account can be opened. This is due to security and tax reasons.
While it is possible to register on TaoBao or TMall as a foreign business (or individual), getting paid and then getting that money out of China is really complex and tough if you have no China presence.
The best way to get paid is to open a WFOE in China.
Why Is A WFOE In China Important To Would-Be Businesses Here?
A WFOE allows you to operate in China independently without Chinese involvement.
Because it is a legal company it offers:
The ability to set up official online accounts in the above Chinese internet channels and start selling in China
The ability to invoice local customers with legitimate receipts (fapiao)
Hiring & firing of both local and foreign staff
The ability to charge in RMB
The ability to send profits abroad
Manufacturers need not apply for a special import/export license
It is easier to protect IP, such as trademarks, when you have total control over your company
>> Need to know more about setting up a WFOE in China? Read this. <<