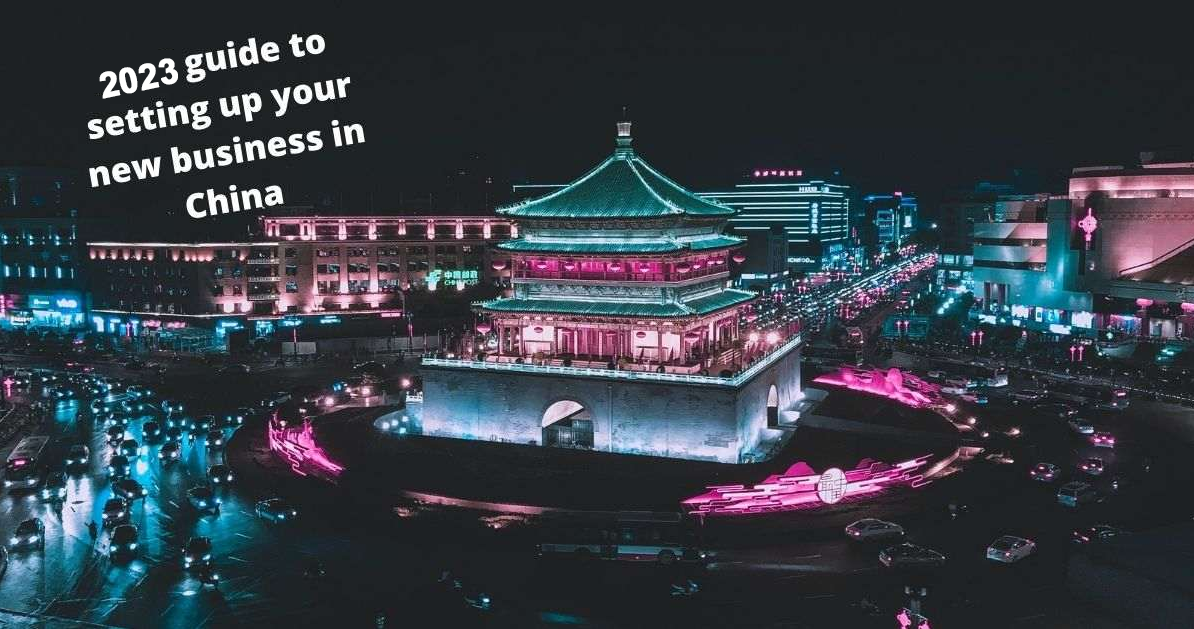 China is developing at a surprising speed and creating more business opportunities globally.

As a foreigner, you may want to play your part in the Chinese market by forming your own company in China, but confused by the process and materials to do so. Here in this blog, Hongda introduces the steps and materials to guide you through the procedures of starting your business in China.

China is now the number one world destination for foreign direct investment, according to recent UN figures. Here's some guidance to help you take advantage of this market and open your China company in 2023.
Starting a business in China in 2023 for foreigners (Step-by-step)
Read on to discover a summary of the steps to starting a business in China as a foreigner in 2022, from picking a location to hiring your first employees. Here's how we support you through the process:
1. Company Name & Address
Start by getting a registered address & preparing the documents to set up your company (a WFOE or Wholly Foreign-Owned Enterprise).
WFOE Chinese name (the official name of the company, not the English name)

Registered address OR

Free trade zone address

Submit the

WFOE application
2. Business License
Your business license and corporate chops (stamps for documents) are issued after the WFOE application has been accepted and the company is active. You'll obtain:
Business License

Company Official Chop

Financial Chop

Legal Representative Chop
(It takes about 15 working days to receive these)
3.
Corporate Accounts
Opening your corporate bank account & tax accounts with the local tax authorities.
Corporate bank account

Social insurance account

Housing fund account

Tax registration number
(This will take approximately 15 working days as long as everything is in order)
4.
Trading Certificates
Issuance of additional licenses where applicable. This depends on your business scope:
Import / export license

Food & beverage license

Alcohol license

Medicine license
(These take around 15 working days to issue)
5.
Ongoing Support
You will need to maintain your company and adhere to monthly tax & accounting reporting for compliance.
Invoice issuance (fapiao)

Financial Chop
6.
Additional Services
Your company may well need these additionalservices that we provide, too:
You may also like to read: Why Preparing Your China Tax And Accounting Audit Early Is A Good Move

Conclusion
You've now seen a summary of the different tasks and activities required when registering a company in China. Hongda Service has many years' experience working in this area and our lawyers are experts in company incorporation in many of China's key business areas. We've seen it all before and understand the challenges. If you have any questions, please let us know!
P.S.
We have written a number of blog posts about setting up your own WFOE...go further into the topic by reading them: