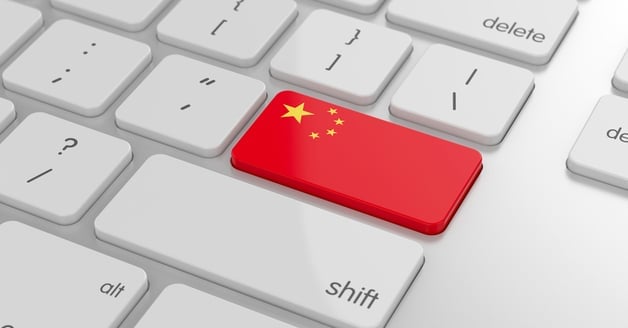 As a foreign company looking to sell products in China, it can be quite challenging to grasp the legal requirements and a steep learning curve to understand which are the best avenues to focus on. To protect its domestic market, China maintains tight control and restrictions on selling foreign goods to Chinese consumers. Information on the legal processes and best ways to sell products in China are often only available in Chinese and can change frequently.

The result? Countless international investors are unaware of some of the most basic legal requirements needed to sell in China, such as setting up a WFOE or obtaining an ICP licence.
Understanding the Online Shopping Culture in China
In the West, it's common to shop directly from a company or brand's website or app. If a customer is looking to buy Nike Sportswear, they will typically browse Nike.com. Although other marketplace platform such as Amazon do sell Nike gear, consumers would be inclined to buy directly from the company website. This is not the case for Chinese consumers.
In China, online marketplaces such as T-mall are a consumer's preferred e-commerce option. This difference in culture means that new businesses have better opportunities to sell their goods in the many accessible online platforms in China.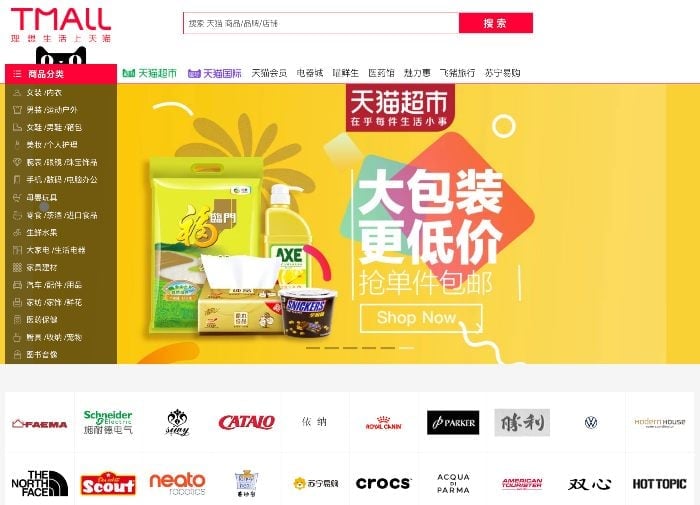 Getting Started Selling in China
Unlike the rest of the world where platforms like Google, Youtube and Facebook dominate the digital space, in China, these platforms are blocked and in their place, Chinese apps reign supreme.
So, where do you get started?
First, familiarise yourself with the Chinese digital marketplace. China has a thriving e-commerce industry and is the world's largest e-commerce market. In fact, China is one of the world's fastest growing e-commerce markets and has been top in e-commerce retail sales globally for some time, driving the Asia-Pacific region to account for 62.6% of all digital sales (around $2.4 trillion) (source). China now constitutes approximately 40% of the world's e-commerce transactions currently taking place in China. Whilst the channels may be different, many of the e-commerce concepts will be familiar to those who already sell online internationally.
Selecting a few of the most suitable channels to market and sell your products to Chinese consumers is key to ensuring you use your investment wisely and don't spread yourself too thin as a new market entrant.
Starting with e-Commerce, let's take a look at some of the options:
China E-Commerce Platforms: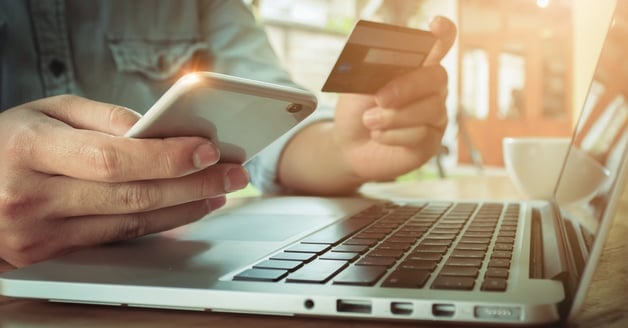 Taobao, Tmall and JD.com currently dominate the E-commerce space in China.
1. TMall (Alibaba)
TMall accounts for approximately 56% of the B2C e-commerce market in China. TMall uses Alipay's payment system (similar to that of Paypal), a method of third-party payment system that is now ubiquitous in China.
TMall is a more premium version of Taobao, that has a higher barrier to entry for sellers and is used more by established brands than Taobao. There is a higher demand for foreign branded goods on TMall, with a strong focus on clothing, household items, and accessories.
Whilst advertising on TMall is a good way of increasing customer accusation and brand recognition, it comes at a price. The cost for setting up a store on TMall can be broken down into 3 separate categories: Deposit, Technical Service fee and sales commission.
Deposit fees can go up to $18,000
Technical service fees are dependent upon your registered primary category.
The commission charged on your sales is around 5%
2. Taobao (Alibaba)
If you want to sell directly to consumers, Taobao is a great platform for you. Taobao is an online marketplace operating on a consumer-to-consumer (C2C) model, thus enabling individuals and smaller businesses to sell their products online via their own stores. Taobao's user base is known to be more price-sensitive than TMall and JD, making it the ultimate go-to platform for low to medium end consumer goods of all kinds.
Unlike selling your products via TMall or JD, opening up your own Taobao store isn't as expensive. This means that you can test your products in the market with low financial risk. Not only that, but it is also fairly easy to create an account on Taobao to sell products, even for small businesses.
"If you can imagine it, you can probably find it on Taobao."
That said, it is particularly well known for clothing, jewellery, accessories and computer hardware.

To start the registration process for selling your products on Taobao, click here (note: the app is only available in Chinese).
3. JD.com
Currently holding a 25% market share in the B2C e-commerce market, JD.com is the second-largest e-Commerce company in China, with a focus on B2C online retail. JD has a strong focus on selling home appliances and electronic equipment.
Similar to TMall, setting up on JD.com can be a complicated procedure and companies must meet strict regulations to get approval to sell their products. The reality is that more than half of brands that register to sell on JD are rejected during the application stage, primarily because the application process is rigorous to ensure only top-quality products are sold on their platform.
Similar to TMall, the initial cost of investment is relatively high once you are approved to sell on JD.com. The charges are listed below.
Initial deposit US$15,000 (refundable deposit)
Annual fee of US$1,000, per store
Around 2-8% commission for each sale
Social Media Selling: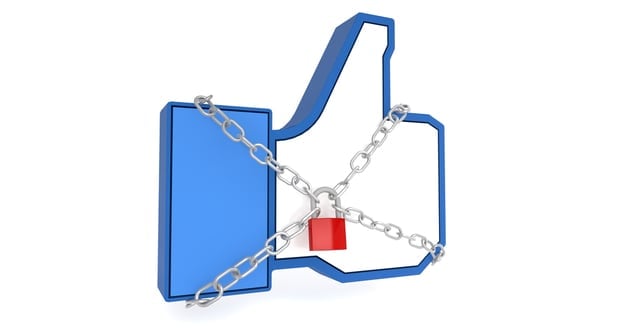 With Western social media platforms banned in China, WeChat and Weibo dominate the Chinese social media market space.
1. WeChat
WeChat has been referred to as China's "app for everything". To China, WeChat is what Facebook, WhatsApp, Twitter, Paypal and Amazon are to the rest of the world. Therefore, it is inevitably going to be a big part of your marketing strategy.
WeChat can offer the ability to create your own mobile website on the WeChat platform, and potentially reach over 1 billion users! More importantly, WeChat can also drive traffic back to your own website to create more leads for your business and increase brand awareness.
WeChat also enables immediate reach for brands through the use of the "Service Account 服务号", allowing them to publish official notifications and interact with potential customers. In terms of foreign companies ability to sell through WeChat, you would have to set up a WFOE to reap the full benefits of what WeChat has to offer.
For more information on why to use WeChat when starting a business in China, check out out blog post here.
2. Weibo
In short, Weibo is the Chinese version of Twitter. Weibo is a very visual entertainment and news platform, therefore, it is essential for your business to have gripping content to publish in order to gain visibility and brand recognition in China successfully. Weibo's user base is utilised more by the younger audience in China, with more than 50% of users being under the age of 25.
3. KOLs
Key Opinion Leader (KOL) marketing is China's version of 'influencer marketing' and is key to reaching the younger target audiences. KOLs in China are typically Chinese celebrities and social media influencers who have a large following. More and more consumers are moving towards purchasing products that are endorsed or recommended by KOLs as a means to filter out the mass information and adverts they are shown daily.
Two of the most important platforms used for KOL marketing in China are the major social media channels, WeChat and Weibo. However, there are several others that are specific to different industries.
Weibo's KOLs have high authority and high engagement with their fans, making Weibo a powerful marketing platform. Weibo users can comment and like the content KOL posts, the interaction and engagement make their relationship meaningful, having great influence over users purchasing decisions.
Since the search function is still in its infancy and KOLs largely post via official accounts WeChat still has a lot of untapped potential. That said, reaching a larger audience through KOLs on WeChat is definitely possible – especially in popular b2c sectors such as luxury and cosmetics.
Paid Advertising: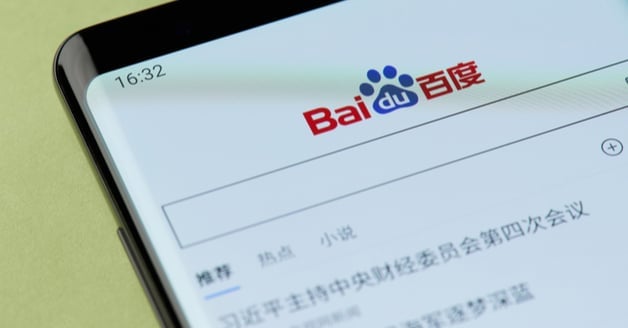 In China, it is much harder to rank organically; if you want to drive traffic to your website, you need to opt for paid advertising on top of your organic strategy.
1. Baidu
Baidu is the Google of China, with millions of companies promoting their business on Baidu successfully. Marketing on Baidu includes search marketing, content network marketing, and can allow you to reach over 700 million users – a huge potential audience for targeting Chinese consumers.
As a foreign enterprise, you can use paid ads as an effective way to enhance brand recognition and increase reach in China. While Google prioritises organic results, Baidu's top search pages are full of ads.
In terms of costs, Baidu has strict payment terms, requiring a minimum deposit of RMB 20,000 if you have a WFOE (HK$40,000 if you are setting up in Hong Kong without a WFOE).
Setting up and advertising on Baidu can be a complex and difficult process, there is way too much information to cover in this blog. For more information, download this free'2021 Baidu Master Guide' created by China's online marketing experts at Oxygen Inbound.
2. Toutiao
Unlike the two major social media platforms WeChat and Weibo, Toutiao is a news and information content platform, offering personalised content to each of their users, making it a great platform for ads.
With around 120 million daily active users, most of whom are young people ranging from ages 18 to 30 years old, Toutiao can be an exceptional platform to enter the Chinese market and advertise your product to the younger generation.
Toutiao offers more than just a bulk amount of information to its users. They utilise new AI content techniques by analysing user behaviour to provide valuable, personalised information to users in China. Toutiao is a good option for foreign enterprises in China to increase brand recognition.
In terms of costs, the cost per click on the majority of formats ranges between RMB 0.2-1.0. In contrast, the CPC on WeChat ranges between RMB 2-5 CPC, making Toutiao a more reasonable option to advertise on.
Legal Requirements for Selling Your Products Online in China
It is important to note that for each of the platforms discussed in this blog, different rules may apply.
Need a WFOE to Sell Online in China?
Firstly, it is important to note that to sell and advertise on all the platforms mentioned above, you will have to own a Wholly Foreign Owned Enterprise (WFOE) in China. Setting up a WFOE in China can be a complex process. To find out more about this, check out our blog post that guides you on setting up a WFOE in China.
If you're not ready to open a WFOE, not yet in a position to do so, but you still want to sell your products in China, consider selling on TMall Global. Launched in 2014, this is a platform allows foreign companies to sell their products directly in China without having a local business, a Chinese bank account or registering your business. Below are the listed fees for launching your online store on the Tmall Global platform:
Deposit fee - US$25,000
Annual service fees -

Most categories cost US$5,000-$10,000 per year.

Commission -Ranging from 1 to 5% depending on the category of your product


Is an ICP Licence Required?
After the establishment of the WFOE, in nearly all cases, you will need to apply for an Internet Content Provider (ICP) license to work with the platforms we've discussed in the blog. There are 2 types of ICP licenses:
Commercial ICP License - enables you to host a commercial website in China (will usually be an e-commerce website). If you are looking to build an e-commerce website (JD.com, TMall, Taobao), you will need to apply for the commercial ICP.
Non-Commercial ICP License (ICP Registration) - sites that are used for informational purposes only. This license does not include direct sales.
However, there is a workaround if your company is looking purely to sell goods on platforms such as JD.com or TMall (not needing to build a website). If your company is content with selling goods on a platform without a website, an ICP is unnecessary. Although this seems less work and hassle, registering for an ICP is not troublesome and comes with benefits.
Benefits of an ICP Filing
An ICP filing allows you to setup a Chinese website if you decide it will be helpful to do so, and it provides these benefits:
Your site will be less likely to be blocked by China's firewall as it is hosted in China itself.
Due to local hosting, Chinese site visitors will have a better experience as it will load more quickly.
Chinese search engines like Baidu and Sogou (yup, Chinese users don't/can't use Google) will be more likely to rank listings from locally-hosted sites.
Having a domain ending with ".cn" provides enhanced credibility for local consumers over foreign-hosted sites.
Local sites can publish apps on local app stores.


Additional Restrictions for Obtaining an ICP Licence:
Foreign companies without a local business license cannot apply for an ICP license
Registering for an ICP is takes approximately 2-4 weeks for approval.
Registering for an ICP licence is only available in Simplified Chinese and the named contact for the website should be able to speak Mandarin. Therefore it is recommended that you use a local Chinese agency to apply on your behalf.
Third Party Online Payment Platforms
Here, we discuss the two largest third party online payment platforms used in the China: Alipay and WeChat.
1. Alipay
Alipay is by far the largest payment option in China. It is the primary payment method for Taobao and TMall. The following materials are required to make an application:
Business license;
ID card information of applicant;
Public bank account;
If the application is not the company's legal representative, they are required to provide power of attorney.
2. WeChat Pay
WeChat Pay is a daily payment tool used by Chinese consumers around the world with over 800 million monthly active users. To set up an account, the following documentation will be required in the application:
First off, register for an official WeChat account
Full name of the contact person, phone number and email address
Website address of the business
Company name
Description of the product
Company bank account information


Choosing the Right Online Selling Platform in China
So, which platform is right for you?
There is no correct answer to this question as depends on the product you are selling, the industry you operate in and understanding the user base you are targeting.
A summary of the information discussed in the blog can be found in our table below.
E-Commerce platforms
Social Selling
Paid Advertising
Taobao
TMall
JD.com
WeChat
Weibo
Toutiao
Baidu
WFOE?
Yes
Yes
Yes
Yes
Yes
Yes
Yes
Need ICP?
Commercial ICP needed
Commercial ICP needed
Commercial ICP needed
Non-Commercial ICP License
Non-Commercial ICP License
Non-Commercial ICP License
Non-Commercial ICP License
Need server
No
No
No
No
No
No
No
No. of users
755 million
755 million
350 million
1 billion
465 million
+700 million
+700 million
Types of products sold or marketed
Wide variety of low to medium end consumer goods of all kinds - varies from clothes, jewellery, apparel.
Targeted at more high-end consumers. Greater value and demand in branded foreign goods.
Especially popular with consumer electronics.
Type of Advertising Available:
Moments Advertising
Banner Advertising
KOL Advertising
Type of Advertising Available:
Regular Ads
Banner Ads
Timeline Ads
Landing Page Ads
Welcome Screen Ad
Type of Advertising Available:
Streaming Feed Ad
News-Banner Ad
App Open-Up Ad
Type of Advertising Available:
Banner Advertising
Block Advertising
Pop-Up Advertising
Fees & payments
No matter individual or Tao Bao shop is free, but need to pay a consumer deposit of 1000 yuan, no commission sales fees
Deposit fees minimum of $25,000.
Service fees are dependent upon your registered primary category.
Commission sales fees around 5%.
Deposit US$15000 (refundable deposit).
Yearly fee of US$1000, per store
Around 2-8% commission for each sale.
Public Account certification needs 300 yuan
Enterprise certification fee 300 yuan

The minimum advance deposit for Toutiao.com is 5000 yuan. There is no account opening fee, service fee and other additional fees.
Minimum deposit of RMB 20,000 if you are a WFOE ( HK$40,000 if your setting up in Hong Kong without a WFOE).
Types of payment gateways
Alipay's payment system
Alipay's payment system
WeChat Pay
Alipay
Union Pay
WeChat pay
N/A
N/A
N/A
English interface?
No
No
No
No
No
No
No
When choosing your platforms, we recommend starting small by picking one or two channels and closely analyse data and statistics to carefully track which platform yields better results. Once that has been established, only then should you consider expanding and investing more in that specific channel.
No matter what platform you choose to sell your products, there will be a number of legal requirements that you will need to satisfy before you can do so. As a foreign company, you should weigh the costs and benefits of each method when choosing what to do.
How to Open a Chinese Company so You Can Start Selling Online in China?
Opening a Chinese company is a complex undertaking, but we can help you open it and get one step closer to your dream of getting your own slice of those $2 trillion of Chinese e-commerce sales with your complete China company registration package.
"But I can't visit China to sort all of this out!"
You may not be able to visit China right now due to pandemic restrictions, but that's not a barrier either - select to open a Hainan company and bank account and it can all be done remotely with only a copy of your passport required to start with and, as Hainan is a special economic zone, your business there only attracts a lower rate of 15% profit tax (which can be around 20-25% on the mainland).
So, hit the link below and tell us your plans for your new Chinese company. What kind of products will you sell and which e-commerce platform are you interested in selling on? We'll guide you through it.
---
If you are planning to sell your products online in China as a foreign company, make sure to download our 2021 WFOE Checklist which covers everything you need to know about the WFOE formation process.