Whether you're looking to create your own plastics products, automobiles or consumer products, shifting your manufacturing to China to reduce overall cost will mean you will have to register a manufacturing WFOE (wholly foreign owned enterprise).
There are different WFOEs for different purposes, and in this case we'll look in detail at the manufacturing WFOE registration process...
Why you need a manufacturing WFOE
In the past, foreign companies aiming to manufacture their products in China would usually have to enter into a joint venture with a local company. This allows an easy route into China with a company which already has established infrastructure, and is still necessary for certain industries, such as Automotive and Pharmaceutical; but can lead to a loss of control, or disagreements with your local partner.
A manufacturing WFOE allows you to set up your own manufacturing operations within China, but with no connection to local companies whatsoever. This offers increased business mobility, better protection of IP, and a level playing field with local companies (as your Chinese company is equal in terms of being able to trade in China).
It's good to keep in mind that the company setup can only operate within the business scope approved by the authorities. China may provide incentives and tax breaks for foreign manufacturing companies, however, the rules and regulations are complex so professional guidance from a partner like Hongda is recommended.
How long does the Manufacturing WFOE Registration process take?

The exact duration of registering a manufacturing WFOE depends on several factors and the timeframes can differ, mainly due to a variety of certificates demanded by the Chinese government. These certificates include the Environment Safety Certificates, Energy Impact Assessment Approval and Fire Protection Approval, among others. Most companies quote 3-9 months, with the average time being around 8 months, but considering your paperwork is in order the process can be done much quicker with proper assistance. The good news is a lot of the process can be done via email and courier services, so you can start the process from wherever you are and travel to China once the process has been initiated.
There are 4 phases for registering a Manufacturing WFOE. If working with an agency, your account manager will guide you through each step, and make sure that your documents are correct:
Phase 1: Preliminary Project Application and Name Approval
The first thing you need to do is make sure your proposed company name is available, fill in the initial forms and get a reference letter from your bank.
Documentation:
Project application based on the feasibility study;

Environment impact, self-evaluation form(this is important for a manufacturing company);

Site selection form for the project (Including lease agreement and ownership certificate of real estate);

Name pre-approval application with

five optional company names and business scope description

;

Letter of authorization for application of business Name;

Bank reference letter;
NOTE: You will receive an approval letter and a business name approval notice within 5 working days after submitting the documents mentioned above, only then can you proceed to Phase 2.
Phase 2: Official Application for Government Approval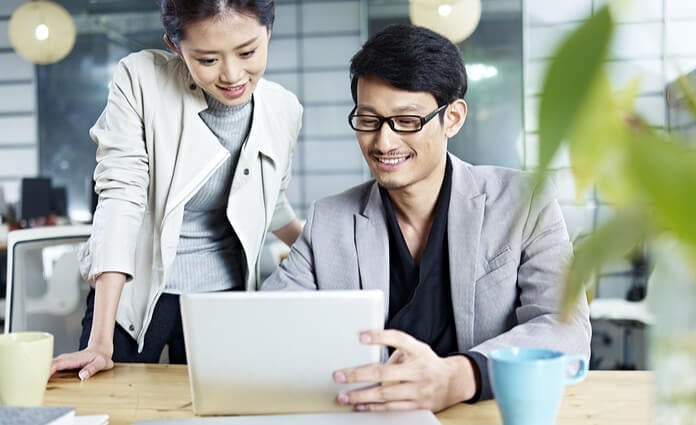 In phase 2 of the registration process we move onto government approval, and take the first steps to make your WFOE official.
Documentation:
Feasibility report of project;

Environmental evaluation report;

Article of association (note: this is the key document that lays out equity terms);

List of equipment & raw materials to be imported (if any);

List of names for WFOE board members & official certificates of appointment;

Names of WFOE General Manager, Deputy Manager, Supervisor and certificates of appointment;

Copies of ID or Passport of Board Members, Supervisor and General Manager
NOTE: It normally takes around 20 days to get your certificate of approval. The certificate of approval expires 30 days after issuance.
Phase 3: Application for Business License
Now that we have your certificate of approval in hand, we can move on to register for your business license.
Documentation:
Application for establishment and registration of FIE (foreign investment enterprises);

Form for registration of "legal representative" and "evaluation" form (declaring no illegal activities, criminal records etc.);

Copies of ID or Passport of Board Members and General Manager & Deputy General Manager; résumé & photos of legal representative

certified by Chinese Embassy (if outside of China)

;

Article of association of WFOE;

NOTE: After Phase 3, the Business license will be issued in approximately 15 days and the WFOE will be officially established. You must open a local bank account and fulfil your registered capital obligations and officially register with various government departments as stated below.
Phase 4: Registration with Different Authorities
Your WFOE is now officially established, the next step is to get your bank account up and running and register with the various government departments listed below.
Procedure After Obtaining Business License:
Apply for enterprise organisational code;

Apply for company stamps and seals;

Apply for a tax registration certificate;

Apply for certificate of foreign exchange;

Opening of bank account (this will have to be done in person);

Apply for the statistics registration certificate;

Apply for import and export operating right;

Apply for finance registration certificate;

Apply for customs registration certificate.

In summary you would start with picking a name and providing bank reference letters as set out in phase one, the second phase will be the official application for government approval, thirdly you will apply for your business license and finally, you will register with all the different authorities listed. The above is a reference and the content can change from time to time, and thus we would recommend keeping in touch with a professional consultant to keep up to date with the latest news and changes in regulations.
Your next step…
A WFOE is the most favoured investment vehicle as it gives full autonomy and control to the foreign parent company, being a privately held limited liability company in China in which all the shareholders are foreign. Given you've read this far, this is most likely the ideal vehicle for your organization, so why not get in touch with an expert at Hongda to answer any questions you may have, or simply ask a question in the comment section below and let our experts lead you from there.
Are you currently doing business in China? Which company type did you, or would you, open?
Have you ever set up a WFOE, what were the biggest challenges you faced during the process?
Please feel free to let us know what you think in the comments section below!

---